Princess Anne's Viral Interaction With Donald Trump Explained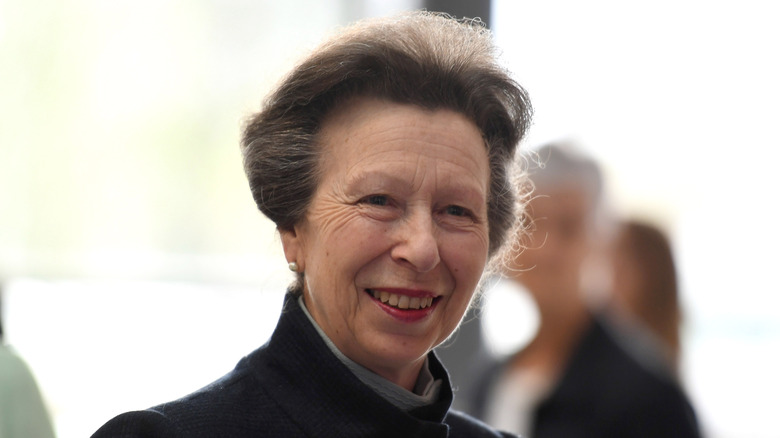 Finnbarr Webster/Getty Images
Back in 2019, Princess Anne appeared to snub Donald Trump during a NATO 70th anniversary reception at Buckingham Palace. In the video taken of the moment, royals including the late Queen Elizabeth and King Charles (then Prince Charles) can be seen shaking hands with Donald and Melania Trump. Queen Elizabeth appears to realize her daughter isn't in the line and looks over to her, at which point Anne shrugs at her mother.
A lot of people interpreted this moment as Anne snubbing the Trumps. However, in a twist of events, reporter Valentine Lowe clarified in a set of tweets what actually happened. Lowe explained in one of the tweets: "The Queen, after greeting the Donald (and the Melania), turned to Anne to see who was next. But there wasn't anyone waiting: Trump was the last leader to be received by the Queen. Anne raised her hands in the air, laughed, and said: 'It's just me,' adding a moment later, 'and this lot,' as she pointed to the members of the household behind her."
The royal who is known for being no nonsense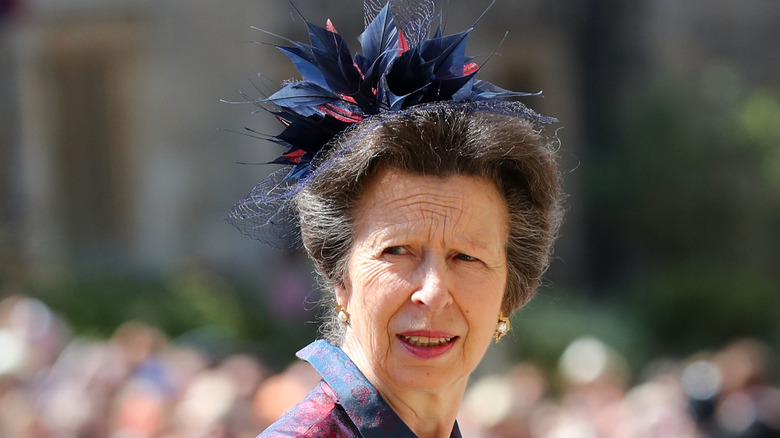 WPA Pool/Getty Images
Though not much is known about her politically (in fact, she's one of the most private royals in terms of her personal life) Princess Anne is known for breaking royal rules. She is also known for being one of the more hard-working royals. In 2018, Anne undertook 518 engagements, the most of all members of the family by far and only closely followed by Prince (now King) Charles. She clearly isn't shy about doing her duty as a working member of the royal family, so it makes sense that the shrug video was based on a misunderstanding, even if many would have liked it to be real.
However, the Donald Trump shrug video isn't the first time Anne has gone viral. One of her most known moments, her kidnapping attempt in the 1970s, displays her strong character. Though the incident happened when Anne was in her early 20s, it became one of her most iconic moments (though we imagine it didn't feel like that at the time).
She has had some notable incidents throughout her life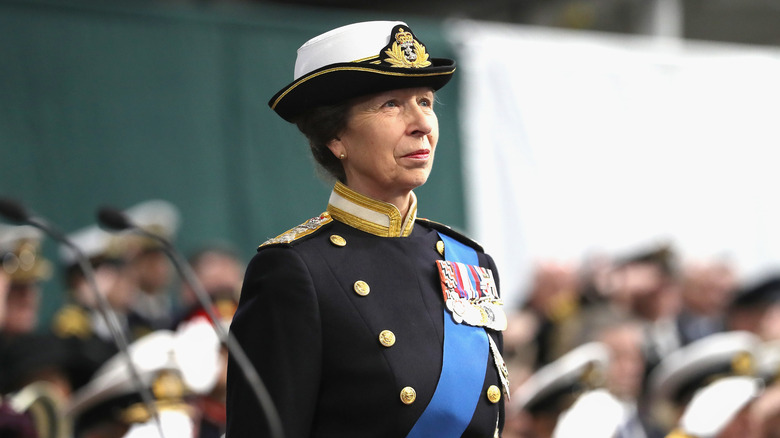 Chris Jackson/Getty Images
The kidnapping attempt occurred when a man named Ian Ball cut in front of the car Princess Anne was in. The situation escalated when Anne's bodyguard stepped out to see what was happening and was shot in the shoulder by Ball. Ball then threatened to continue shooting unless Anne (who was in the back seat of the car) went with him. The situation became tense until Anne took the initiative and managed to distract Ball, who was eventually detained.
Almost ten years after the incident, Anne spoke about what happened on the talk show "Parkinson," sharing, "He opened the door and said I had to go with him and I said I didn't think I wanted to go. We had a fairly low-key discussion about the fact that I wasn't going to go anywhere, and wouldn't it be much better if he went away and we'd all forget about it." According to eyewitnesses of the incident, Anne was actually heard saying "not bloody likely" to her attempted kidnapper when he asked the question, a much less polite but more fitting answer.
It seems that going viral is just in Anne's nature.