Melanie Lynskey's Friendship With Kate Winslet Was 'Heartbreaking' When It Fizzled Out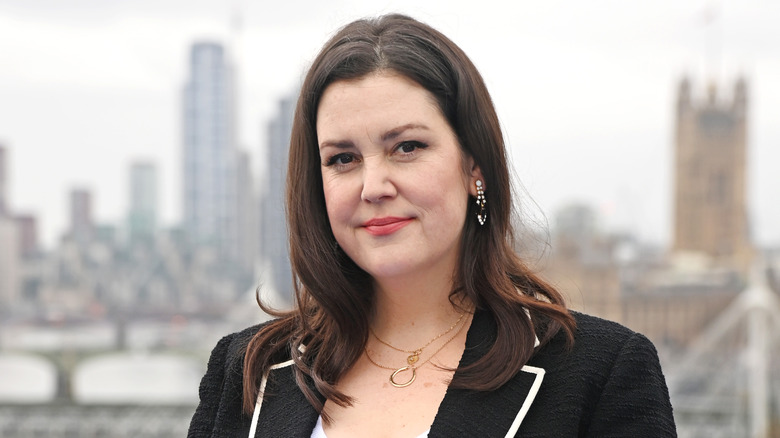 David M. Benett/Getty Images
Chance encounters and fortuitous connections can help shape the trajectory of an actor's breakthrough in the industry. Such was the case for the immensely talented Melanie Lynskey, whose big break was propelled by a serendipitous meeting with the iconic actress Kate Winslet. Winslet became a big part of the evolution of Melanie Lynskey in the entertainment world when the two stars first met through the production of Peter Jackson's "Heavenly Creatures." The film paved the way for the pair to shine on the big screen for the first time, and while Winslet was already acting on the small screen prior, Lynskey appeared in her first-ever role for the movie.
Forming a sisterly bond on set, Lynskey was heartbroken when she eventually had to let go of their friendship. Josh Horowitz of the podcast Happy Sad Confused asked the actor about the reality that some bonds formed in the industry do not last. Lynskey opened up and said, "I guess when I lost touch with Kate, it was more heartbreaking than some breakups I've had." Although it wasn't intentional, their friendship fizzled out because of Winslet's busy schedule at the time.
Lynskey lost connections in Hollywood a few more times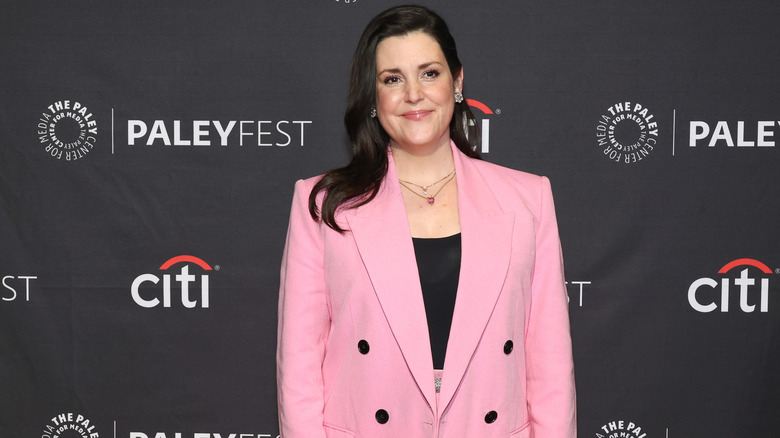 Monica Schipper/Getty Images
Melanie Lynskey admitted that she was hurt by what happened, but she was quick to explain how their sisterly bond started fizzling out. She told Happy Sad Confused, "It was so painful. It wasn't like anything happened, it's just she became a gigantic international movie star. And she didn't have a lot of time. Suddenly she'd be in Los Angeles and not have time."
The gorgeous "Coyote Ugly" cast member has reiterated that she understood why they suddenly had to be apart. She further added, "When I was living here and then she'd be there and I wouldn't hear from her. It just sort of like gradually happened and it happens in relationships, people kind of drift apart."
Although she acknowledged that's how the entertainment business works, she's still hurt by it. It's not the only time it happened to her, she lost connections in other instances as well. She further shared that one actor she was so glad to have connected with on set has denied her friendship simply because she's an actor.
Kate Winslet is more than just a co-worker for Lynskey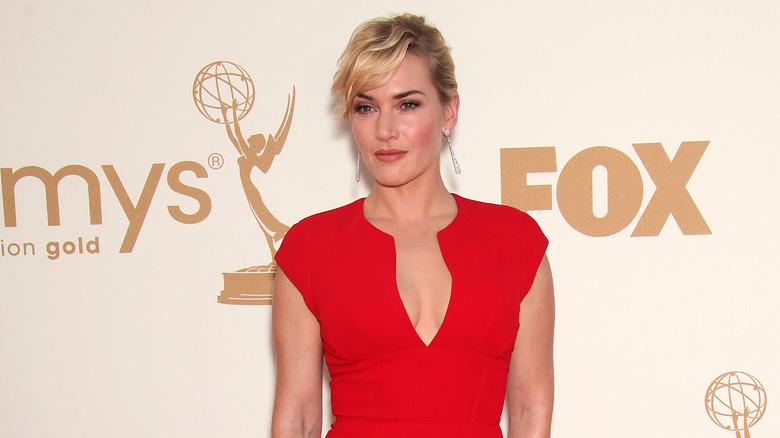 DFree/Shutterstock
Kate Winslet served as both a mentor and a guiding light to Melanie Lynskey. With years of experience as an actor, Winslet was able to offer valuable advice and encouragement to Lynskey. With her unwavering support and help to Lynskey, the "Yellowjackets" actor gained the much-needed boost of confidence and validation as a budding talent. Describing how Winslet took care of her, Lynskey told Vulture, "She was a big sister. Because she'd been doing it for a long time, she really wanted to be there for me and help me learn."
Through her influence, Lynskey's career took off and led to a string of notable roles and critically acclaimed performances. Winslet went above and beyond to help the new talent, as Lynskey added, "Sometimes she would come on days when she wasn't working to be an extra coach for me. Sometimes it was really lovely, and sometimes I was like, "I'm supposed to be missing you. I don't want to see you in the corner of my eye." But it was really sweet."