What We Know About Gayle King's Relationship With Prince Harry And Meghan Markle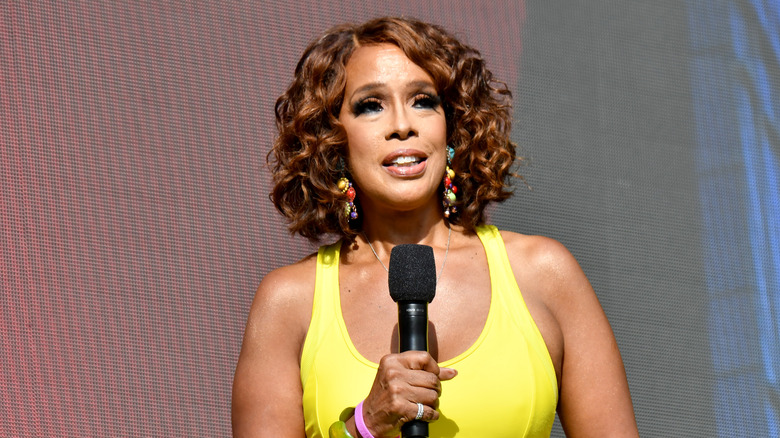 Jeff Kravitz/Getty Images
You probably know her as a CBS journalist, but something you might not have known about Gayle King is that the television personality also has a good relationship with Prince Harry, Duke of Sussex, and Meghan Markle, Duchess of Sussex. King's relationship with the pair goes back years and she has mentioned them on several occasions, either to compliment or to defend them against backlash.
A notable instance of King's friendship with Harry and Meghan is when she was one of the guests invited to Meghan's private baby shower in New York City. Speaking about the event on "CBS Mornings," King revealed that there was a florist at the baby shower who taught them how to make their own floral arrangements, which were then donated to charities. "I've never seen anything like this at a baby shower," she shared. "I mean, it just speaks to who (Meghan) is. She's very kind, she's very generous. (She's) a really, really sweet person ... it was a very, very small private affair and just a very special time for her." 
The host has spoken up for Harry and Meghan numerous times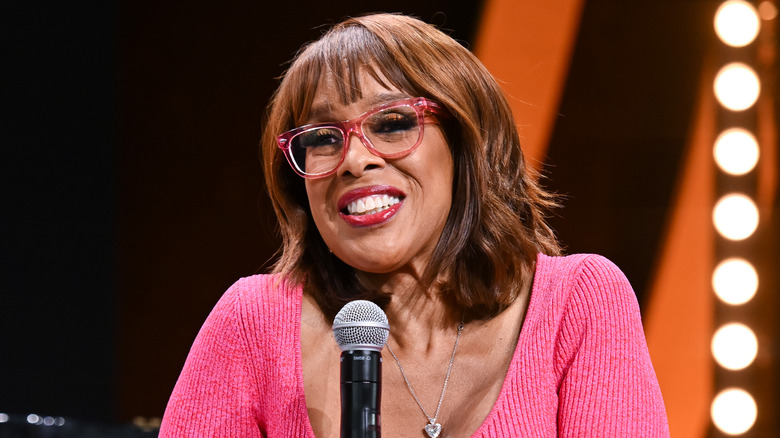 Noam Galai/Getty Images
When the Duke and Duchess of Sussex decided to step down as working royals in 2020, an event the press dubbed "Megxit," not everybody was happy about the decision.
Harry and Meghan's interview with Oprah, which came a year after the pair stepped down, caused them even more controversy. In response to this backlash, Gayle King once again defended the pair, specifically Meghan. During an episode of "CBS Mornings" that took place soon after the interview was aired, King revealed that "Meghan has documents to back up everything that she said." 
In 2022, King told Extra that the royal family and the Sussexes had been trying to repair the relationship between them. "There have been efforts on both sides to sort of make this right," she revealed, though she did also add that she was uncertain about the future and didn't know much else about the topic. "I have no inside information on that, but I will tell you this: It was good to see Harry standing with his family," she added.
She has been open about defending the couple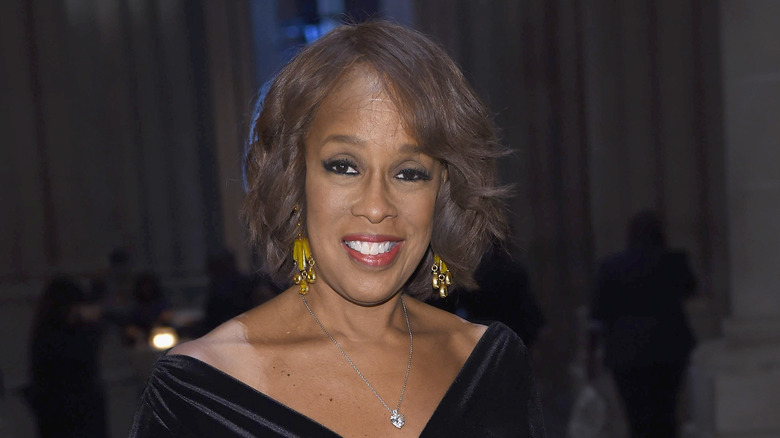 Dimitrios Kambouris/Getty Images
Gayle King has also weighed in on the couple's relationship with the royal family. Speaking to US Weekly, she offered strong support for Meghan and Harry regarding their difficulties with the other royals. "I think Meghan and Harry should do what's best for them," she shared.
King has also defended the Sussexes against the car chase controversy that took place in May 2023. Soon after the incident became public knowledge, the claims in Harry and Meghan's statement that they were involved in a "near catastrophic car chase" and that the incident was a "relentless pursuit" were questioned by several sources, including the taxi driver who picked up the couple following the chase and officials from the NYPD. Speaking exclusively to Page Six, King stated, "I think it was a very unfortunate incident. It's troubling to me that anybody would try to downplay what that would mean to them. That's very troubling to me."
It's clear that King has a strong relationship with Harry and Meghan and isn't shy about defending them against the media backlash they continue to receive.