What We Think Taylor Swift's You're Losing Me Lyrics Really Mean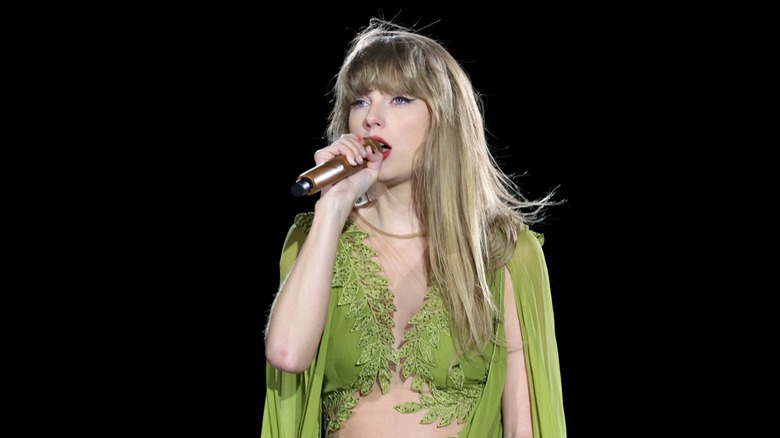 Kevin Mazur/tas23/Getty
Taylor Swift's songs are often about real life experiences she has had or people she has known: friends, family, and lovers alike. While this is not true for every one of her songs — many of the songs from "folklore" and "evermore" are not about real people but about characters — Swift's vault track from "Midnights" perhaps may be an open letter to her ex-boyfriend Joe Alwyn about their relationship, their break-up, and how things fizzled out for them.
"You're Losing Me" was released on May 26 as part of "Midnights (The Late Night Edition)." This edition was only available as a CD at the MetLife concerts for Swift's Eras Tour or as a digital download for a limited time. The song has some hidden meanings, like many of the other songs on "Midnights," and Swifties have reacted strongly to the emotional, heartbreaking lyrics. The song parallels the breakdown of a relationship to a sickness and incorporates many medical terms and references, perhaps due to Swift's longtime love of medical drama "Grey's Anatomy."
The song references a metaphorical sickness and death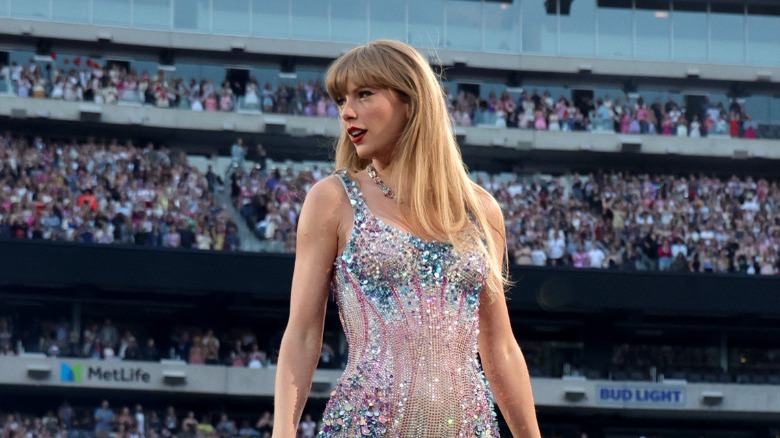 Kevin Mazur/tas23/Getty
"You're Losing Me" opens with the lines, "You say, 'I don't understand,' and I say, 'I know you don't.' We thought a cure would come through in time, now, I fear it won't." This seems to reference a conversation where the narrator (or Taylor Swift) is breaking up with their partner, perhaps blindsiding them and causing them to question the decision. The mention of "a cure" is the first of many allusions to medical issues in the song. Another comes in the chorus, where Swift sings, "Stop, you're losing me" three times and adds, "I can't find a pulse. My heart won't start anymore for you."
One of the repeating themes in the song is the narrator expressing they've struggled for a while and their partner did not notice or pretended not to. This is shown in the lines, "How can you say that you love someone you can't tell is dying ... My face was gray, but you wouldn't admit that we were sick."
Swift also sings about her partner, "running down the hallway." TikToker @corneliaavenue made a video analyzing this line and connected it back to the metaphorical sickness, saying, "When you realize the reason he is running down the hallway is because she is coding, and he wasn't in the [hospital room] with her watching her get sicker and sicker. And now he only cares enough to check on her when she is already dead."
The bridge is a call to action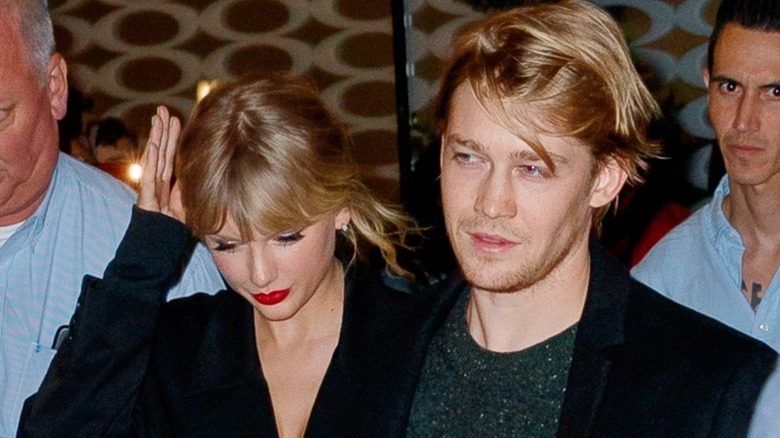 Jackson Lee/Getty
In the bridge of "You're Losing Me," Taylor Swift alludes to some other songs on "Midnights." The line, "And all I did was bleed as I tried to be the bravest soldier," seems to be referencing "The Great War" from "Midnights (3 a.m. Edition)." The Genius annotation of "You're Losing Me" points out that the line, "don't you ignore me, I'm the best thing at this party," is reminiscent of "Bejeweled," with the line, "When I walk in the room I can still make the whole place shimmer."
Another line from the bridge, "I wouldn't marry me either," implies that maybe disagreements about whether or not to get married are what caused the narrator and their partner (Swift and most likely Joe Alwyn) to break up. The bridge also asks the partner to take action. As the narrator is "fading," or metaphorically dying, they ask their partner to, "Do something, babe, say something ... choose something, babe, I got nothing (I got nothing) to believe, unless you're choosing me."
However, the song does not end with a reunion. In the final lines of "You're Losing Me," Swift sings, "I can't find a pulse. My heart won't start anymore." The omission of "for you" implies that the relationship is now well and truly dead. This may echo Swift's real feelings about her relationship with Alwyn, and rumors of Swift and Matty Healy's rekindled romance indicate she could have moved on already.