Scarlett Johansson Has Nothing But Nice Things To Say About Ex-Husband Ryan Reynolds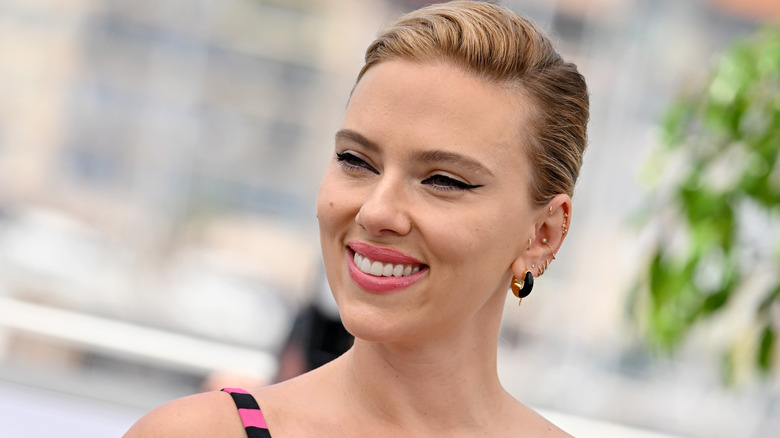 Lionel Hahn/Getty Images
Scarlett Johansson and Ryan Reynolds started dating in 2007. At the time, the pair had just gotten out of their respective relationships. Reynolds ended his engagement with Alanis Morrissette in February 2007 while Johansson had broken up with actor Josh Hartnett. Reynolds and Johansson went public with their relationship in April 2007 and were engaged the following year. Just months after their engagement, Johansson and Reynolds tied the knot in September 2008.
Their marriage had been smooth sailing with a few PDAs here and there, but rumors of their marital troubles started circulating in March 2010. After months of speculation, they formally announced their separation in December 2010. The joint statement published through US Weekly read: "We entered our relationship with love and it's with love and kindness we leave it. While privacy isn't expected, it's certainly appreciated." The reason why Reynolds and Johansson divorced was not disclosed but the pair seemed to have ended on good terms. Over a decade since their split, Johansson shared her thoughts on Reynolds during an appearance on the Goop podcast. 
Johansson's comment puts Reynolds in a positive light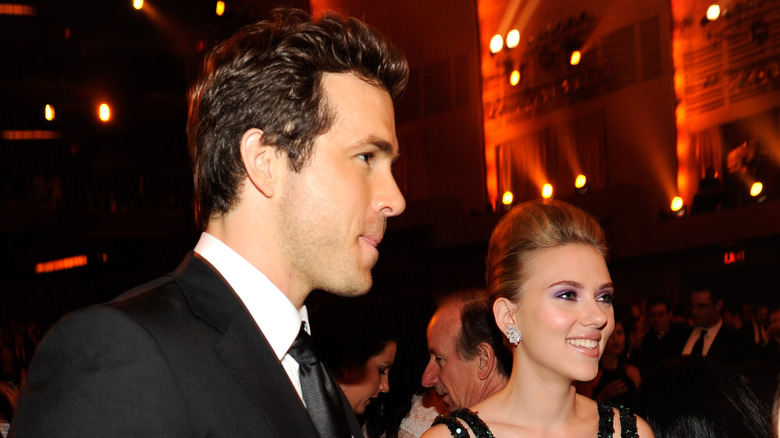 Kevin Mazur/Getty Images
Scarlett Johansson's marriages came up while she was talking to Gwyneth Paltrow on the Goop podcast. Paltrow was confused initially and confirmed if Johansson had been married twice, to which the "Black Widow" star corrected and said "three times." This reminded Paltrow that Johansson used to be married to Ryan Reynolds. Although their marriage wasn't that long, Johansson was married to Reynolds when she first met Paltrow to film for "Iron Man 2." Then Johansson threw in a sweet compliment for the "Deadpool" star and said, "He's a good guy."
In her previous interview with Vanity Fair, Johansson hinted at why her first marriage failed. Without directly talking about Reynolds, she told the magazine, "I mean, the first time I got married I was 23 years old. I didn't really have an understanding of marriage." She further explained, "Maybe I kind of romanticized it, I think, in a way."  The ebb and flow of love often take unexpected turns, which can lead us to a path we could have never imagined. Johansson and Reynolds, once married and celebrated as a dynamic Hollywood couple, are now happily married to other people.
Scarlett Johansson and Ryan Reynolds have found happiness in separate relationships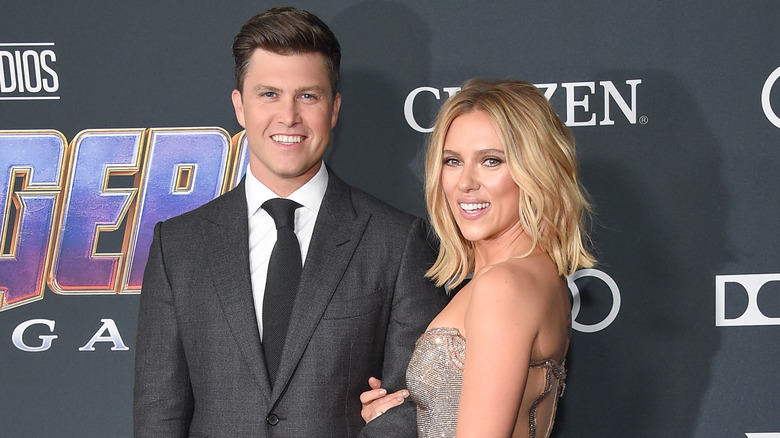 DFree/Shutterstock
After the divorce, Ryan Reynolds found his person after marrying Blake Lively in 2012. The relationship between the two seems to get stronger each year. Meanwhile, the third time's a charm for Scarlett Johansson. After the failure of her first marriage, she got married to French journalist and art consultant Romain Dauriac in 2014. Together, they built a life and family, welcoming a daughter named Rose Dorothy months prior to their wedding. However, that relationship also ended in divorce in 2017. Johansson is now on her third marriage with Colin Jost, whom she married in 2020.
She remains optimistic and explained to Gwyneth Paltrow in the Goop podcast the secret to the success of her marriage with Jost, she said, "One of the things that I realized is that there are certain fundamental things in your own personality that you needed to share with the other person. I mean obviously, it's hard to be in a relationship anyway because you have to compromise all the time." She concluded, "I need to be with a compassionate person. That's a fundamental characteristic that has to be there. And I think that understanding what those fundamental things are that you need in a partner is a must, I think for longevity."