Prince Harry's Past Comments Suggest He Eyed Royal Exit Before Meghan Markle Drama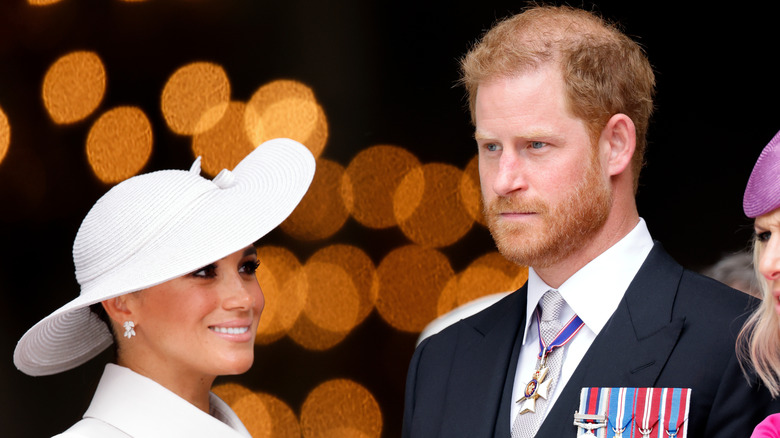 Max Mumby/indigo/Getty Images
It was a shock for the public, and most likely for the royal family as well, when the Duke and Duchess of Sussex famously gave up their working royal roles to move across the pond. In February 2021, Buckingham Palace announced that Prince Harry and Meghan Markle would no longer remain working members of the royal family. Yet, it has since become abundantly clear that the emotions that caused the duke and duchess to make such a major life change had been stirring long before the announcement was made. In fact, it was seemingly stirring for Harry long before Meghan was even in the picture. 
Six years ago, when the now 38-year-old Prince Harry was just 32, he revealed some interesting sentiments in an interview with journalist, Angela Levin (via the Daily Mail). The "Spare" author revealed that it was difficult to determine where exactly he fit in with his famous family and what his real role was. He also explained that being in the "goldfish bowl" of royal life was a struggle, and we now know that this was one of his breaking points. Harry's revealing comments about his personal conflicts illustrate just how difficult the road to their ultimate exit from royal life really was and how there were plenty of signs that Harry and Meghan were always planning to leave the royal family.
Prince Harry always wanted to be out of the spotlight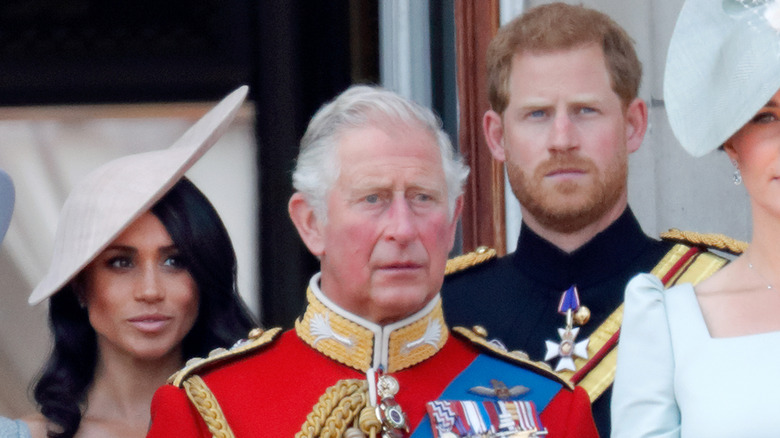 Max Mumby/indigo/Getty Images
In his interview with Angela Levin, Prince Harry explained that he was reluctant to evolve and didn't know where his place was in the monarchy, but his relationship with his grandmother, Queen Elizabeth, kept him in the game. "I spent many years kicking my heels and I didn't want to grow up," he recalled. "I felt I wanted out, but then decided to stay in and work out a role for myself."
Harry added some important insight, saying, "I am determined to have a relatively normal life, and if I am lucky enough to have children, they can have one too. We don't want to be just a bunch of celebrities, but instead use our role for good. We are not doing this for ourselves but for the greater good of the people and the monarchy we represent. There is so much negative in the world — we as a family try to bring something positive." We now know that Harry met those goals, even if it was a rocky road getting there. He also added a poignant question and answer: "Is there any one of the royal family who wants to be king or queen? I don't think so, but we will carry out our duties at the right time." It's interesting to hear Harry's perspective on being in line for the throne and how it may not be all it's cracked up to be.