Kim Kardashian And Chloe Grace Moretz's Twitter Feud Was More Brutal Than We Remembered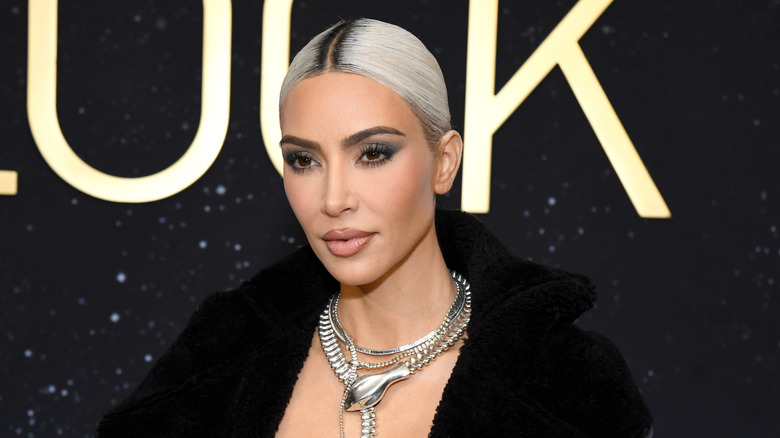 Jon Kopaloff/Getty Images
It's always a riot when celebrities throw shade at each other on social media — especially when it leads to serious beef. Suddenly, everyone is up in arms with certain fans taking one person's side and others defending their fave 'til the death, while everybody else couldn't care less either way. Some of us just stay for the entertainment value, watching the celebs battle it out while we speculate about what could've led to such vitriol. 
One star who has an extensive list of high-profile feuds is Kim Kardashian. Since she was thrust into the limelight with the debut of the long-running reality show "Keeping Up With the Kardashians," in 2007, Kardashian has become one of the most famous and instantly recognizable women on the planet. Their hit show propelled the Kardashian clan to a level of global stardom very few will ever reach, but she remains the most famous by far.
In a lot of people's minds, the Kardashian image is mostly based on superficial and shallow ideals, especially considering their past brand deals with slimming teas and other drastic weight loss products despite their alleged plastic surgeries to attain and maintain their figures. Many believe that the family uses controversy to stay relevant and in the news cycle, and what better way to do that than to be at the center of some drama?
Moretz took issue with Kardashian's racy selfie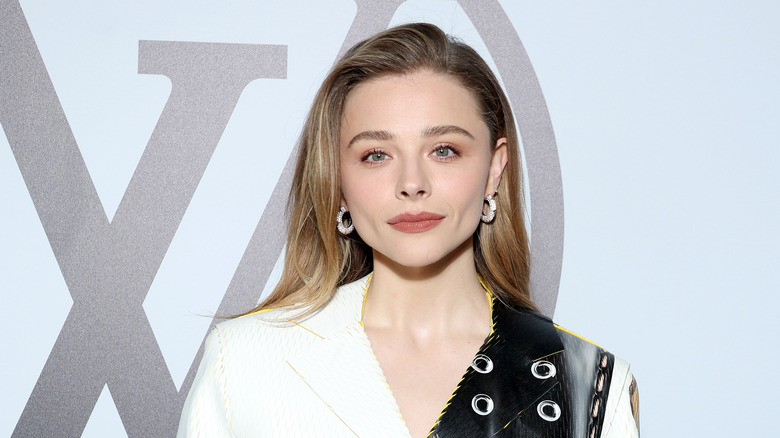 Pascal Le Segretain/Getty Images
If there's one thing the Kardashians are famous for, it's their bodies. Kim Kardashian stepped onto the scene with her signature voluptuous booty and completely changed the game. Suddenly, the BBL market was blowing up because everyone had to have a body like hers. A marketing genius, Kardashian used this to her advantage and built a billion-dollar brand around her unique looks. The reality star is no stranger to posing nude or drawing attention to her body, and when she posted a thirst trap on Twitter in 2016 it didn't sit well with everyone (via Daily Mail).
The photo was captioned "When you're like I have nothing to wear LOL," and featured a blonde, stark nude Kardashian's full-frontal mirror selfie with a couple of censorship bars across her chest and private parts. Actor Chloë Grace Moretz had a couple of things to say about this and took to Twitter to call Kardashian out for not setting a good example for other women. In a tweet posted on the same day, Moretz wrote: "I truly hope you realize how important setting goals are for young women, teaching them we have so much more to offer than just our bodies."
The SKIMS founder fired back at Moretz, who was 19 at the time, quipping: "Let's all welcome @ChloeGMoretz to Twitter, since no one knows who she is. your nylon cover is cute boo." Some people felt that Moretz was "slut-shaming" Kardashian, while others argued that her response was too over-the-top for a teenager.
Khloe Kardashian quickly got involved in the feud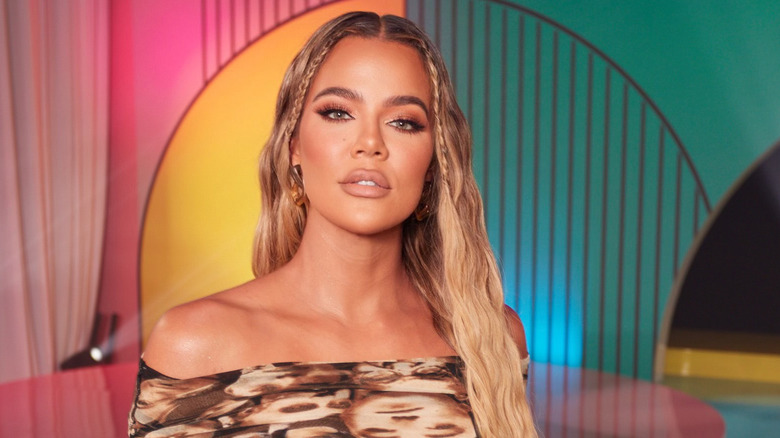 Shein X 100k Challenge 2021/Getty Images
The situation escalated exponentially when Kim Kardashian's younger sister, Khloë Kardashian, flew headfirst into the mix. According to Teen Vogue, in July 2016, in the midst of Kim's ongoing feud with Taylor Swift, Moretz tweeted: "Everyone in this industry needs to get their heads out of a hole and look around to realize what's ACTUALLY happening in the REAL world. Stop wasting your voice on something so petulant and unimportant." 
This time, Khloë responded by tweeting out a couple of photos; one of Moretz in a red bikini, and another of a blonde girl's back showing a red bikini bottom mishap. In a move deemed distasteful by many, Khloë tagged Moretz in the tweet and wrote: "Is this the a hole you're referring to @ChloeGMoretz ???" The actor quickly clarified that the first picture was from a movie shoot, while the second was of an unknown woman, not her. 
In 2018, just when we thought the battle was over, Kim amped up the pettiness when the fashion and beauty mogul sent her "haters," which included Moretz, her Kimoji perfume for Valentine's Day, per Refinery29. However, as Moretz admitted on "Watch What Happens Live," she never saw the "gift" because her publicist intercepted it. Moretz has since made it clear that she'd like people to stop bringing up the Kardashian feud, arguing: "I'm tired of that story being picked up," (via Refinery29).