Ayesha Curry Did Not Enjoy Her Experience On Red Table Talk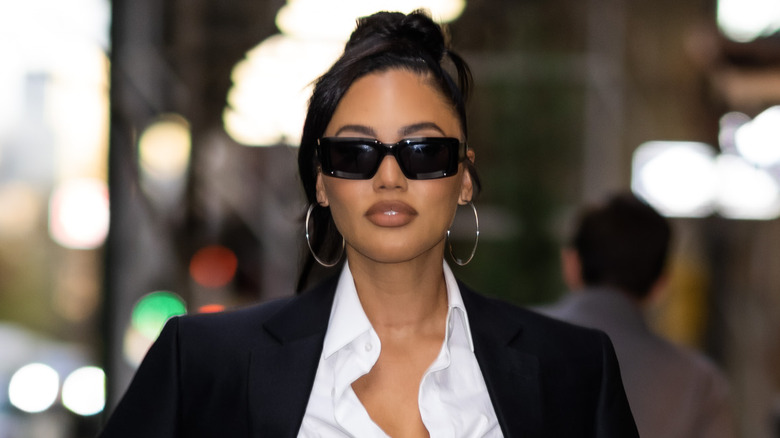 Gotham/Getty Images
Ayesha Curry was in the spotlight long before her husband gained so much attention for his NBA career. As an actor, she appeared in movies and TV shows, and she's carved a lane for herself in the food industry. However, being the wife of a major basketball player did increase amount of media attention she got, which is partly what brought her to the Facebook Watch talk show "Red Table Talk." Curry's 2019 appearance led to heartfelt conversations hosted by executive producer Jada Pinkett Smith, her daughter, Willow Smith, and her mother, Adrienne Banfield-Norris.
After the episode aired, Curry penned an Instagram post in part thanking Pinkett Smith for inviting her on the web series. She wrote, "Our family is grateful to [Jada Pinkett Smith] for giving us the opportunity to bond together." However, three years later, Curry is revealing that her "RTT" interview was not all it cracked up to be. Despite being authentic and willing to share, she claims the show was framed to make her look "crazy."
Ayesha Curry says Red Table Talk twisted her perspective
Ayesha Curry sat around the bright table with her mother-in-law, Sonya, and sisters-in-law, Sydel and Callie. The conversation was a deep dive. Curry, who had recently given birth at the time, spoke about insecurities in her marriage and mental health issues, allowing herself to be vulnerable. However, the experience has since driven her away from the spotlight.
In an interview with Insider, Curry revealed the taping of the show "was edited in a way that made me sound crazy." It seems things were cut and arranged to spice things up for viewers instead of delivering Curry's genuine voice. The cookbook author explained, "It's not what I said, and the context was weird. Yeah. I took that one personally."
Curry's sister in-law, Sydel, also spoke out about the "Red Table Talk" experience. ​​"Media is a very ruthless space," she said. "Celebrities are real people. All press is good press, but that's not true when it comes to our emotions and our mental health." That is why they say creating a safe space is important for their family. Sydel added, "We're all about protecting our peace." And with the harsh backlash Curry faced from the "RTT" interview, it is no surprise.
Ayesha Curry received hate as a result of her RTT interview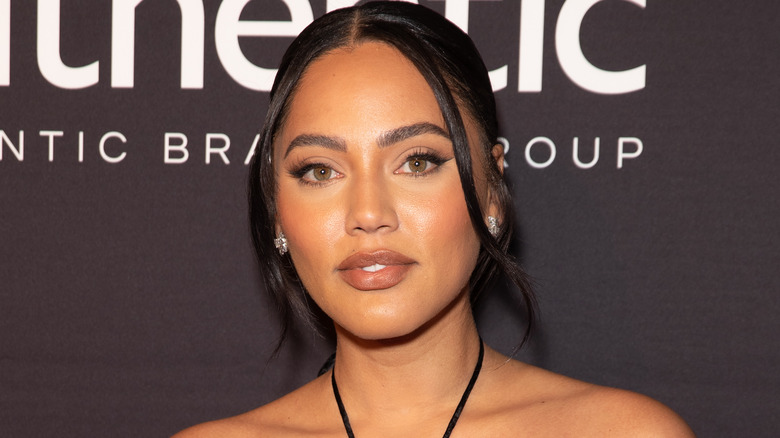 Miikka Skaffari/Getty Images
Despite being open and vulnerable, not everyone was receptive to Ayesha Curry's "Red Table Talk" appearance. The wife, mother, and businesswoman received backlash for her honesty with Jada Pinkett Smith. Curry was frank about being insecure, especially, she said, when comparing her husband's army of groupies to the less prevalent male attention she receives.
Critics took to social media bashing Curry for what they thought was her wanting attention from other men despite being married. She responded to the hate in an Instagram post, writing, "I have never been one to cage my feelings and emotions to any capacity. I am human. It brings me pure joy to speak my mind, be vulnerable at times and to know myself inside and out."
And for the NBA player's wife, the backlash is worth it if it helps other women. She wrote, "If what I'm not afraid to say out loud about being a 30yr mama of 3 helps another woman like me feel like they're not the alone and not the only one with an insecurity (because we ALL have them, don't play) then that makes all of this hoopla worth it."