Why Taylor Swift Had A Lawsuit Filed Against Her For Shake It Off Lyrics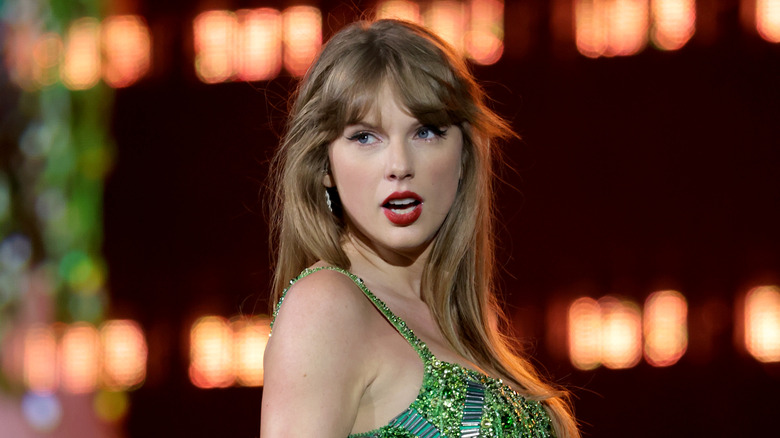 Kevin Mazur/tas23/Getty Images
If you have paid any attention to the radio in the past 10 years, you've definitely heard several of Taylor Swift's hit songs. This is especially true now that Swift is releasing new versions of her past albums. One of her biggest hits to date is "Shake It Off" from the "1989" album, released in 2014. The catchy "'cause the players gonna play, play, play, play, play / and the haters gonna hate, hate, hate, hate, hate" lyrics probably get stuck in your head each time you hear them, and it's no wonder.
However, in 2017, Swift had a lawsuit brought against her by songwriters Sean Hall and Nathan Butler, who wrote the lyrics to a song released in 2000 by 3LW named "Playas Gon' Play." Hall and Butler alleged Swift had taken her lyrics straight from their song, specifically based off their lyrics, "The playas gon' play / Them haters gonna hate" and "Playas, they gonna play / And haters, they gonna hate."
The singer found herself caught up in a lawsuit regarding lyrics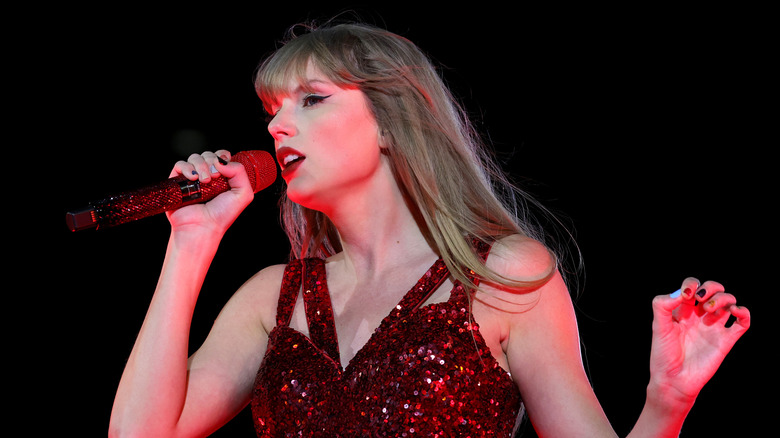 Kevin Mazur/tas23/Getty Images
Though the lawsuit was initially dismissed in 2018, it was refiled in 2021. Per People, in response to the lawsuit being filed again, Taylor Swift wrote in her declaration: "Prior to writing 'Shake It Off,' I had heard the phrases 'players gonna play' and 'haters gonna hate' uttered countless times to express the idea that one can or should shrug off negativity."
Moreover, per The Guardian, Swift's lawyer Peter Anderson also heavily dismissed the claims. "It is, unfortunately, not unusual for a hit song to be met by litigants hoping for a windfall based on tenuous claims that their own song was copied. But even against that background, Plaintiffs' claim sticks out as particularly baseless," he stated in a new motion.
Thankfully, among the many Taylor Swift eras, a lawsuit era was not to be. Before it went to trial in January 2023, the case was dismissed fully in December 2022, meaning Sean Hall and Nathan Butler cannot file another lawsuit relating to the lyrics as they did the second time round.
Swift was faced with legal troubles on two occasions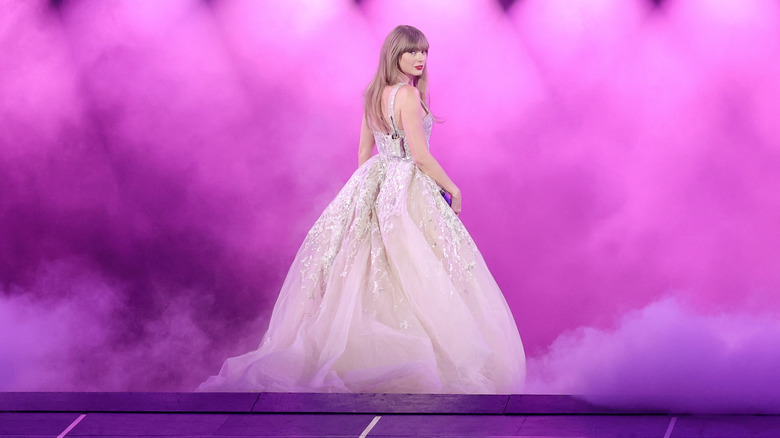 Kevin Mazur/tas23/Getty Images
Shockingly, this incident was not the first time Taylor Swift was sued over lyrics, and this additional suing attempt was surprisingly for the same song, too.
In 2015, just a year after "Shake It Off" was released, singer Jesse Braham attempted to sue Swift for an eye-watering $42 million. Braham, who said Swift stole the lyrics "haters gonna hate / players gonna play," represented himself throughout the lawsuit. The case was dismissed by District Court judge Gail Standish, who amusingly used Swift's lyrics to throw out Braham's case. Quoting both "We Are Never Ever Getting Back Together" and "Bad Blood," two of Swift's other hits, Standish stated: "At present, the Court is not saying that Braham can never, ever, ever get his case back in court. But, for now, we have got problems, and the Court is not sure Braham can solve them."
Though sued twice over the lyrics for "Shake It Off," Swift emerged unscathed, though there's no doubt that Sean Hall, Nathan Butler, and Braham were left nursing sore egos afterward.