Why Oprah Winfrey Was Devastated When Ellen Degeneres Ended Her Show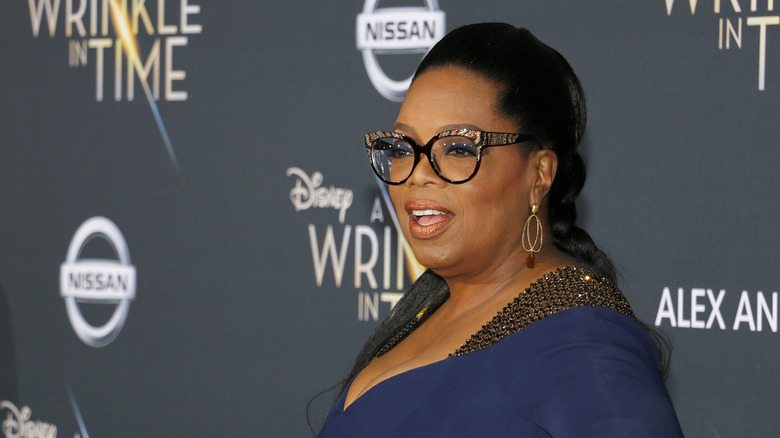 Tinseltown/Shutterstock
Many Ellen Degeneres fans were shocked and saddened to find out that Degeneres made the difficult decision to end her popular talk show after 19 years of being on air. The final episode aired on Thursday, May 26, 2022. The media speculated that Degeneres' departure was mainly due to the sea of allegations that were made about her and her producers creating a 'toxic workplace' environment on the show. 
While there were several rumors speculating the reason for the end of the show, Degeneres quickly put them to rest. The former TV personality opened up to The Hollywood Reporter about the real reason behind ending the show, saying, "When you're a creative person, you constantly need to be challenged — and as great as this show is, and as fun as it is, it's just not a challenge anymore."
Mike Darnell, the unscripted TV president at Warner Bros. hoped Degeneres would reconsider, but acknowledged that all things end eventually. Darnell called the show "an absolute phenomenon," per The Hollywood Reporter saying the long-running talk show was "the premier destination for both superstars and incredible heartfelt human-interest stories." But that's not why Oprah Winfrey got emotional when she was a guest on one of the last shows. 
Oprah Winfrey got emotional while seeing the cast backstage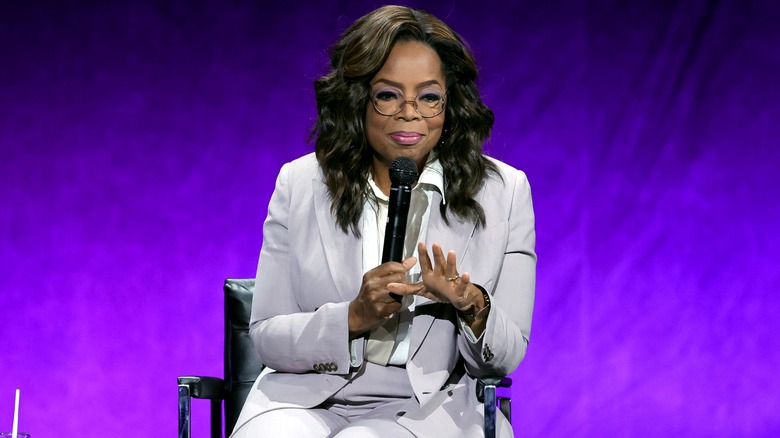 Ethan Miller/Getty Images
When Oprah Winfrey appeared on an episode of "The Ellen Degeneres Show," she shared how seeing all of the cast members made her emotional. During the episode, Winfrey said: "I got a little emotional backstage because I saw your entire staff is back there. And I said to everybody, 'I know what this feels like with only a couple of days left,' and just was really applauding your team for making this show what it's been for 19 years" (via People). 
The TV producer and author has shared a similar experience with her own talk show. Degeneres and Winfrey began chatting about what it was like for the American talk show host when she ended her own show, "The Oprah Winfrey Show." The final episode of "The Oprah Winfrey Show" aired on May 25, 2011, and was followed by an emotional two-part farewell special in front of an audience of 13,000 people.
The 2 talk show hosts shared sentiments about their casts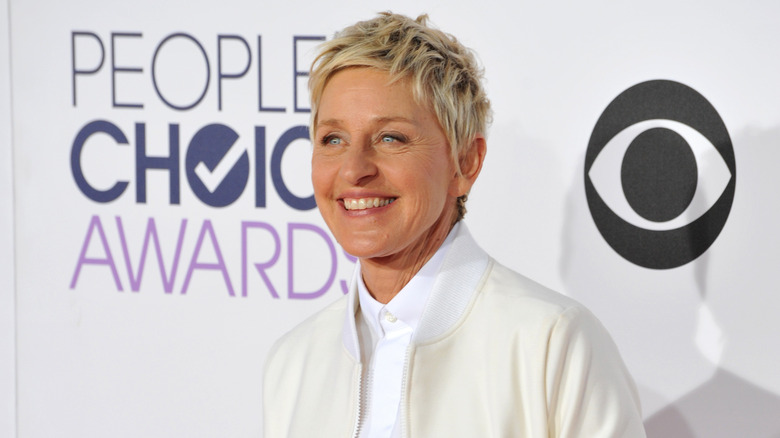 Featureflash Photo Agency/Shutterstock
Winfrey said tearfully to her audience on the final farewell episode of her show, "It's no coincidence that a lonely little girl who felt not a lot of love ... it's no coincidence that I grew up to feel the genuine trust, validation, and love from you ... You and this show have been the greatest love of my life." 
Winfrey shared with Ellen Degeneres that seeing the staff of the show reminded her what it was like to have your staff become family while working on a show together. Winfrey said: "That's what happens with a show like this where families come together and relationships are built. It becomes home for, you know, hundreds of people who are all supporting you and helping you be as great as you are." Degeneres agreed and shared that she was lucky enough to be surrounded by the right people that helped make her show what it is today.