Everything We Know About Kendall Jenner And Devin Booker's Split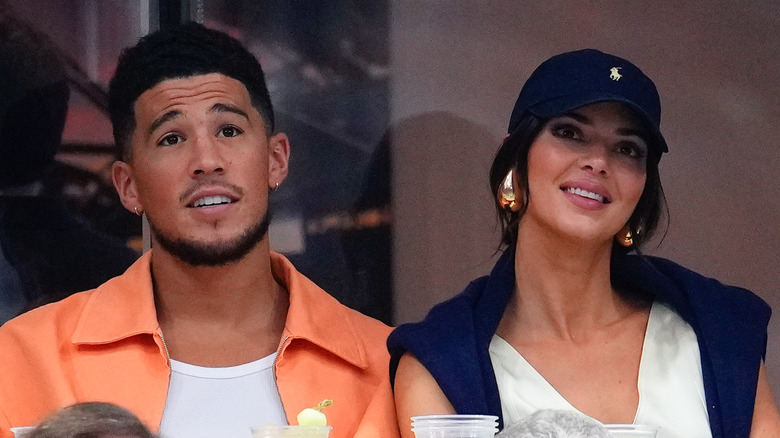 Gotham/Getty Images
Compared to the rest of the Kardashian clan, Kendall Jenner has been a bit more private with her romantic life. However, this changed in 2021 when Jenner met NBA star Devin Booker. More than with previous flings, Jenner was more apt to share the latest on her relationship with Devin Booker. An insider source shared with ET that the two had a seemingly healthy relationship saying, "They had a lot of love for each other and connected over many things, including loving the wilderness and being down to earth. They can appreciate that they shared a very natural connection and communicated openly with each other."
Over the course of the past two years, the couple was constantly seen with one another, even vacationing together with celebrity friends and attending family events together. While they seemed steady and stable, the two split for the first time in June 2022. Following this, the two got back together for a short period. Finally, news broke that Kendall Jenner and Devin Booker's relationship timeline had officially come to a close in November of 2022.
Why Kendall Jenner and Devin Booker split up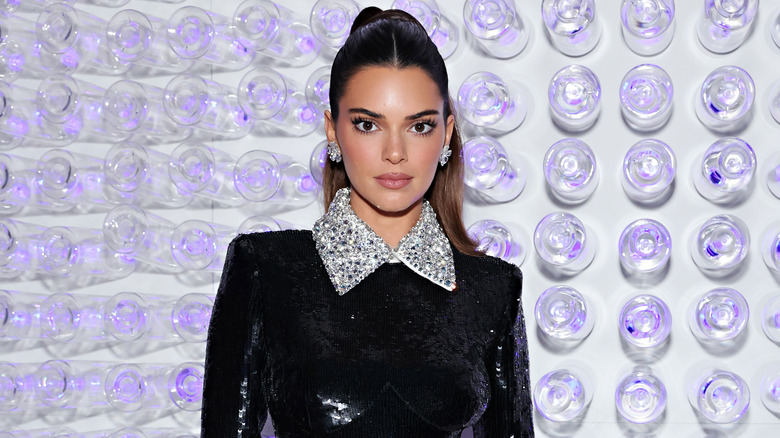 Cindy Ord/mg23/ Getty Images
Since their first break up in June 2022, we've gathered a couple of statements suggesting why the two called it quits. Initially, a source told ET that a significant reason the couple ended things in June was that they had different ideas for their futures. After two years together, "Kendall feels like they're on different paths," shared the source. However, once they broke up for the second time, it seemed to come down to more than that.
While talking with People, a source explained, "Both have incredibly busy schedules right now with their careers and they've decided to make that a priority." Throughout her career in the limelight, Jenner has rarely played into public drama. So, it's no surprise that the same source mentioned back in November that the breakup was an amicable one. However, this didn't remain true for long.
Booker's response to Jenner and Bad Bunny's fling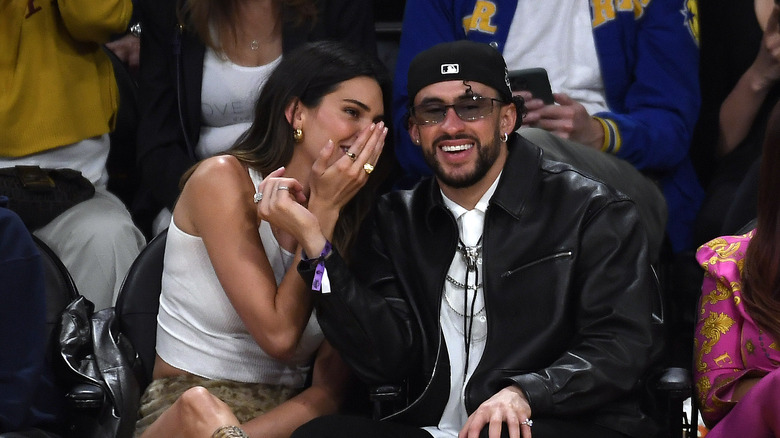 Kevork Djansezian/ Getty Images
The media started chatting up a storm at the very first sign that Kendall Jenner was having a fling with the Puerto Rican rap star Bad Bunny. Around February, news broke that Bad Bunny and Kendall Jenner were spotted at a double-date dinner with Justin and Hailey Bieber. Shortly after this was made public, fans were quick to notice a little social media hostility between Jenner and her ex, Devin Booker. In a less-than-subtle manner, Booker unfollowed both Jenner and Hailey Bieber.
Despite this apparent shade, Jenner and Bad Bunny have continued to be seen together. In May 2023, the two were spotted together at Coachella and several other date nights in Los Angeles, California. On May 12, 2023, the two appeared boldly in court-side seats at a Lakers game. In an interview with ET, a source remarked that their romance "is still new, but they're enjoying each other's company and like each other."