Below Deck's Ben Robinson Engagement To Kiara Cabral Is Years In The Making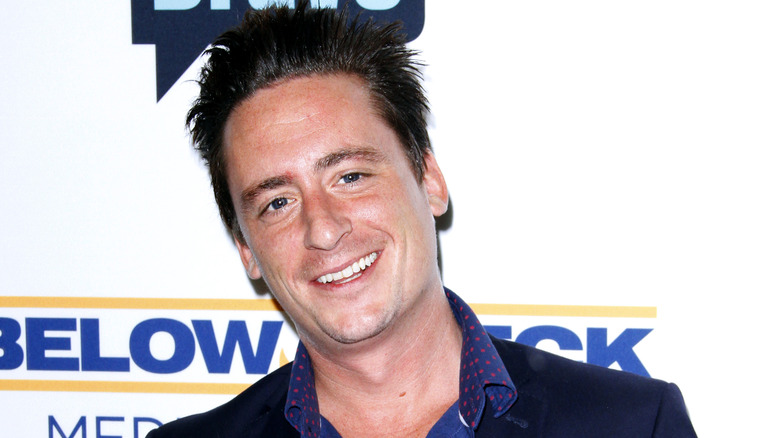 Donna Ward/Getty Images
It started as a crush that eventually made its way to the public: "There is a girl that I like at the moment. We're trying to take it slowly. So, we'll see what becomes of it," Ben Robinson from "Below Deck" hinted during an episode in 2020. Four months later, the couple went public. Three years after that, Robinson proposed.
Robinson is a master chef who's best known to the general public for his time on the reality TV show "Below Deck," and best known in the cooking world for his skills. He's worked under chefs in Florence, Italy, and apprenticed at a three Michelin Star restaurant in the UK. Now, he is the head chef on various yachts — something he's been doing for over a decade. Robinson was a chef during his time on "Below Deck," which is a harder job than you may think. As for Kiara Cabral, Robinson's financée, she's mostly stayed out of the public eye with the exception of her Instagram.
The couple announced their engagement in May 2023 with an Instagram post featuring them nestled up on one another on a boat. "I'm speechless and overwhelmed with so much happiness and love," Cabral wrote in the caption, accompanied by a ring and heart emojis.
The proposal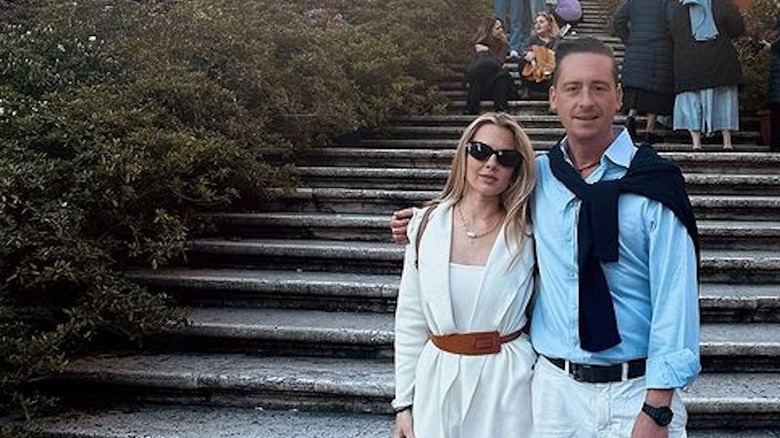 The two were on a quick getaway in Rome. Initially, they were on a cruise but decided to stay for four nights in the city. During this time, Robinson said Cabral almost found the ring a couple of times. In one instance, he forgot he had hidden it in his camera bag when he asked Cabral to search through it for a LED light. Luckily, she didn't find the ring. In another, Robinson forgot the ring on the way to the airport and had to create an excuse to detour back to get it. The proposal in Vatican Square eventually came, and the ring made it onto Cabral's finger without any mishaps.
Robinson said that friends and family supported his relationship with Cabral and helped him pull off the engagement. Cabral's mother, Ulle Cabral, helped him choose the ring, and his cousin Andrew Robinson, who owns the jewelry store Robinson's Jewelers, helped get him the ring. "I pulled all of my friends and family into this wonderful love affair, and with their help we are now proudly engaged and I look forward to a life of love and laughter with the lovely Kiara," Robinson told Us Weekly. Once back in the states, Robinson and Cabral had their engagement photoshoot. Robinson hired a photographer, a florist, and a captain. He also borrowed a boat for the shoot from a friend.
Future plans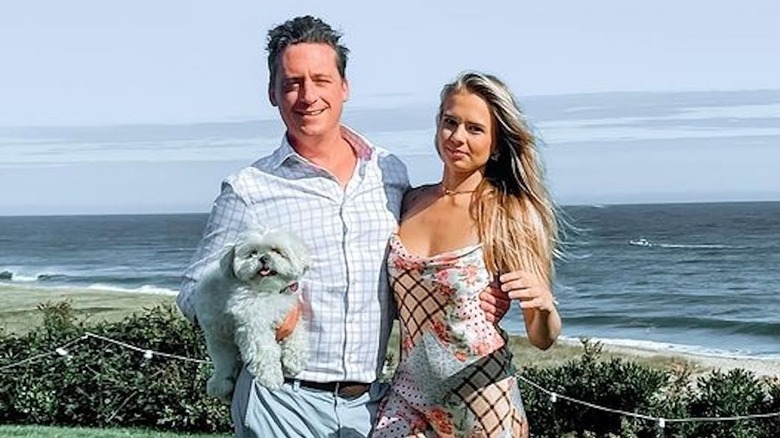 The couple initially met through mutual friends around seven years ago. At the time, however, the two were in very different life stages and rather than romance, they started a friendship. They remained friends until a spark emerged. They decided to test things out and started dating in 2019. Now, as of spring 2023, the couple is happily engaged.
Robinson said they're planning to have the wedding in summer 2024. They want to have it on the Cotuit shoreline in Cape Cod, Massachusetts at his parents' summer home.
As for the future beyond the wedding, Robinson said he's open to anything, including children. "Why not?" He told Us Weekly. "If I'm going to do it, I may as well do it now. My brother's going through [fatherhood] right now. He has an approaching 1-year-old. It's not easy but it could be a beautiful thing. So we'll see. I'm definitely open to it."