CC Cream For Hair? How This Skincare Staple Can Tame Messy Tresses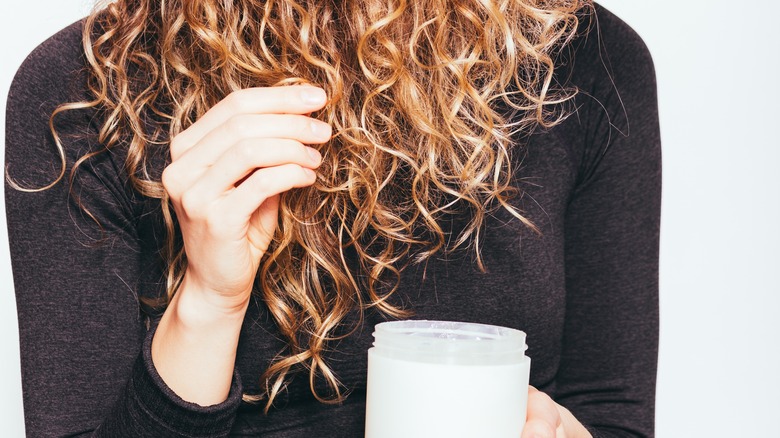 progressman/Shutterstock
Complete correction (CC) cream is a well-known tool for nourishing and moisturizing the skin, especially the face. These creams have a wide range of functions. They promise blemish control, moisturization, an anti-aging boost, and UV protection, among others. 
It's safe to say that complete correction creams are well-rounded when it comes to providing benefits. If you're thinking, "I wish I could have all this for my hair, too," then wish no more. Fortunately for all of us, brands are starting to extend these same benefits to hair care.
The goddesses of beauty have manifested complete correction creams for hair and we couldn't be happier. Just like its skincare comrade, this cream is multifunctional and aims to whip your hair into shape by making it look and feel at its best. If your hair could use a pick-me-up in all ramifications, then the complete correction cream just might be right up your alley.
You can expect a range of benefits from using this correction cream
We have all experienced times when no matter what we do to liven up our dull, lifeless hair, it just seems too stubborn to bend to our will. In times like these, an easy fix in the form of a single product would be a dream come true. Now, thankfully, that dream has been brought to fruition and you can tame your unruly tresses with just one product.
Per Beauty IQ, complete correction hair cream focuses on replenishing, preventing breakage, hydrating and moisturizing it, and giving it some sheen and glow. It is extremely nourishing, so the best time to apply it is after your hair has been properly cleansed and hydrated, preferably after a wash.
After you shampoo and condition your hair, you can dry your hair with a towel until it's just damp, and then, using the recommended amount, work the CC cream into your locks, and voila!
The breakthrough complete correction cream on the market right now is the Alterna Caviar Anti-Aging Replenishing Moisture which boasts 10 benefits in just one product including moisturization, heat protection, UV protection, anti-breakage, and shine boost.
This unique product contains caviar extract rich in Omega-3 fatty acids and works well with all hair types, from straight to very coily, and it can be used on towel-dried hair as well as dry hair.
Complete correction cream is great for dry and color-treated hair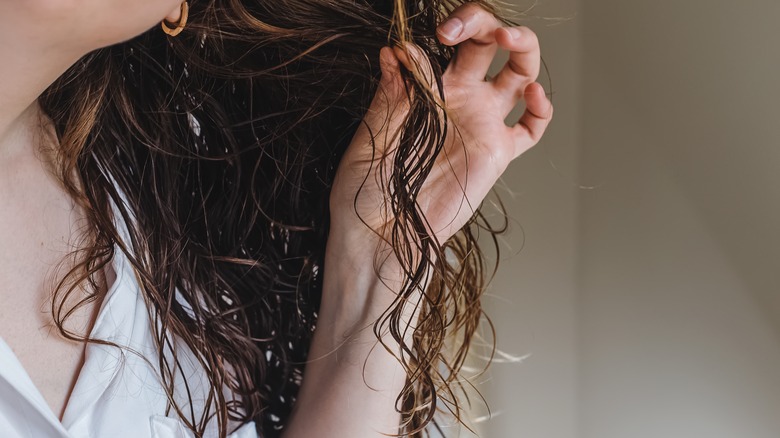 Chiociolla/Shutterstock
Because complete correction cream is specially formulated to hydrate, restore, and moisturize hair, it is best used by people whose locks really aren't in the best shape. If you have dry, brittle hair, then a complete correction cream is the product for you. However, if you are prone to oily hair, you can still use the cream, but just not on your roots. It's advised that you stick to coating your strands from the middle of the shaft to your ends so you avoid product buildup on your scalp.
If your hair is dyed, you don't need to stress about not using the Alterna Caviar complete correction cream. Not only does the product provide luster and moisturization to your hair, but it is also safe for color-treated hair. The complete correction cream also doesn't contain sulfates, parabens, or other harmful hair product ingredients that dry out and damage hair, so you can pamper your hair all night long with no worries.