What Only True Fans Know About Hallmark Star Victor Webster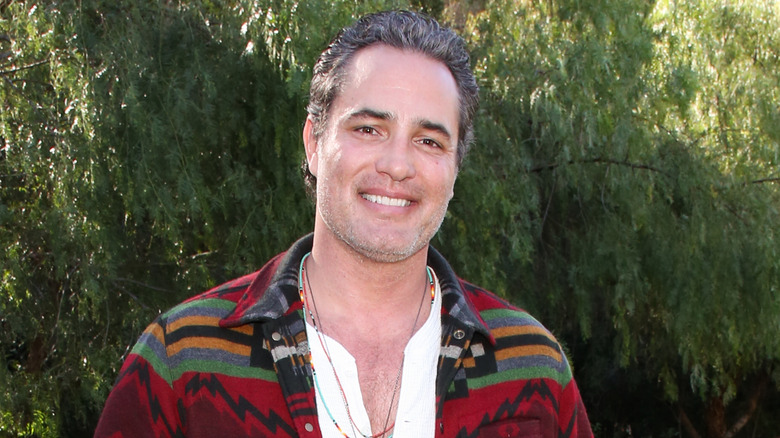 Paul Archuleta/ Getty Images
If you're a Hallmark regular, you are likely familiar with actor and male lead Victor Webster. We say that confidently because Webster has been working on the channel for years. Shortly after appearing for the first time on the channel's 2012 romantic comedy, "Puppy Love" alongside co-star Candice Cameron Bure, Webster became a mainstay actor on Hallmark's cast. Additional Hallmark films you may recognize him from include "The Wedding Veil" trilogy, "Hearts of Winter," "Homegrown Christmas," "Love Blossoms," "Summer Villa," and "A Harvest Wedding."
Webster has also appeared on the Hallmark Movies and Mysteries channel, playing leading roles in "Matchmaker Mysteries: A Killer Engagement," "Matchmaker Mysteries: A Fatal Romance," "Matchmaker Mysteries: The Art of the kill." 
And though that long list of projects seems enough to fill an actor's resume sufficiently, Victor Webster has an impressive and versatile resume as not just an actor but as a model, martial artist, and even a stockbroker.
Victor Webster's journey to the Hallmark Channel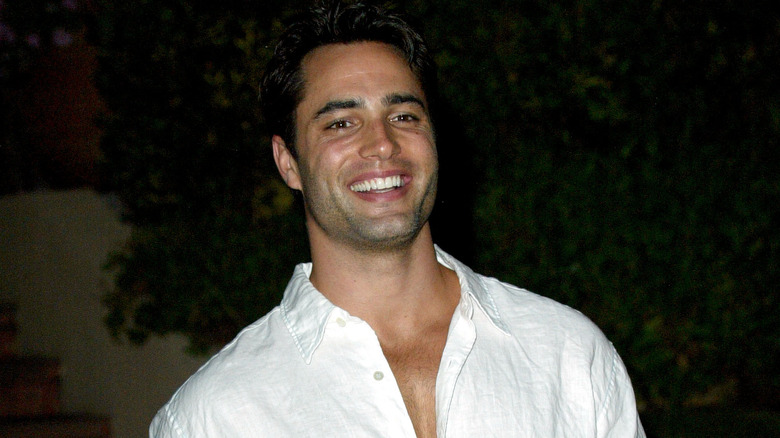 Toni Anne Barson Archive/ Getty Images
Born in Alberta, Canada, Victor Webster grew up far from Hollywood. To begin his career, Webster worked as a construction worker, shoe salesman, and waiter. From a young age, Webster developed a strong work ethic which clearly served him down the line. His first foot into entertainment came early on when the picture-perfect-looking young Webster took his first audition as a fashion model. To no surprise, Webster quickly gained success, working for some of the most coveted brands in the industry. Some of his past employers include Calvin Klein, Armani, Versace, and Valentino.
However, Webster began to break away from modeling, working as a stockbroker for a period. But, it was only a matter of time before he ended up behind the camera once again. Appearing on "Sunset Beach" and "Days of Our Lives," Hallmark star Victor Webster had a surprising soap opera start.
After his appearance on these infamous soap operas, Webster's acting career began picking up speed, landing him a lead role on the sci-fi TV show, "Mutant X." However, in an interview with the "Hallmark Happenings Podcast," Webster revealed that he pivoted to the Hallmark Channel, "Because I was doing action stuff and violence and sci-fi and playing dark characters, and I really wanted to play like a good, wholesome person that anybody could watch." If there's anywhere to go for wholesome content, it's Hallmark. Their Christmas movies are so heartwarming they could be beneficial for your mental health.
Who Victor Webster is when he isn't acting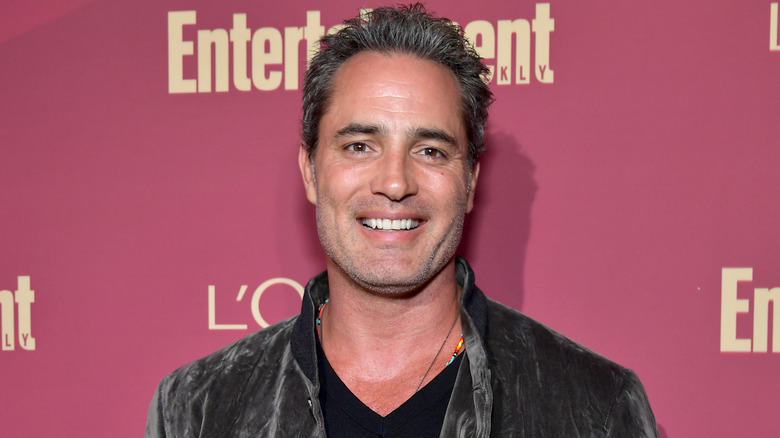 Emma Mcintyre/ Getty Images
The list of Victor Webster's acting accolades goes on and on. But that's just one area of his expertise. When he is not on set, Webster is passionately pursuing his love for martial arts and photography. A black belt in Tae Kwon Do, and Brazillian jujitsu, Webster is not someone you want to get in a fight with. With time and dedication, he's held undefeated records in Tae Kwon Do and amateur kickboxing. In addition, he's won two bronze medals in worldwide championships in Brazillian jujitsu.
You would think that between fighting at such an advanced level and acting with television's biggest producers, Webster would have his schedule packed. However, his list of talents goes on. The actor has a photography collection that he has put on the market with his website, Victor Webster Photography. While the arts are a huge part of Webster's life, so is giving back. Because of this, much of the profits he makes from his photography sales is donated to charity organizations.