Amy Duggar Still Laughs About This Mishap From Her Wedding Day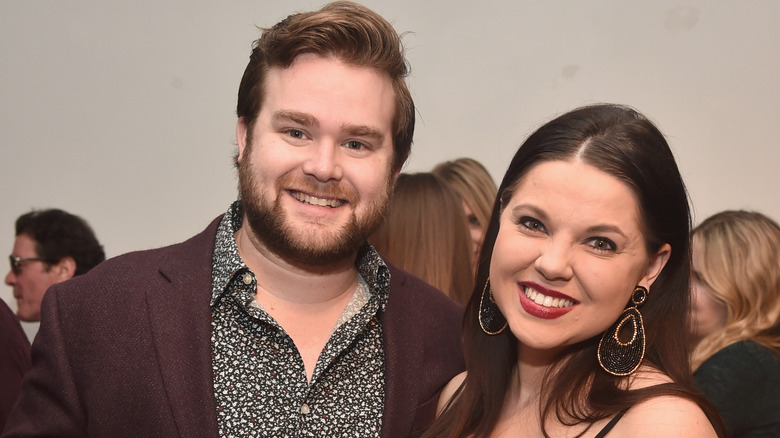 Alberto E. Rodriguez/Getty Images
Amy Duggar became a recognizable name after appearing in multiple episodes of TLC's reality television shows "19 Kids and Counting" and the spinoff show "Counting On." She was frequently known as the rebellious cousin because she challenged her extended family's extremely conservative values by wearing jeans and laughing at the idea of going on a date with a chaperone.
Viewers seemed to love cousin Amy because she appeared to be so normal, which was a rare sight in the Duggar world. However, this dichotomy of two different lifestyles created an entertaining dynamic for the show. In one interview from the early days of "19 Kids and Counting," she can be seen pushing back on her uncle's hypocritical rules for his children's dating lives, saying, "Come on now! I'm pretty sure you and Aunt Michelle were not like that when you were younger. I'm pretty sure they kissed before they were married."
While she outwardly disagreed with many of her family's values, she accepted them for who they were and they seemed to do the same. This unconditional love amidst extremely different views helped to make the Duggar reality show special.
Amy Duggar is happy for all her dating experiences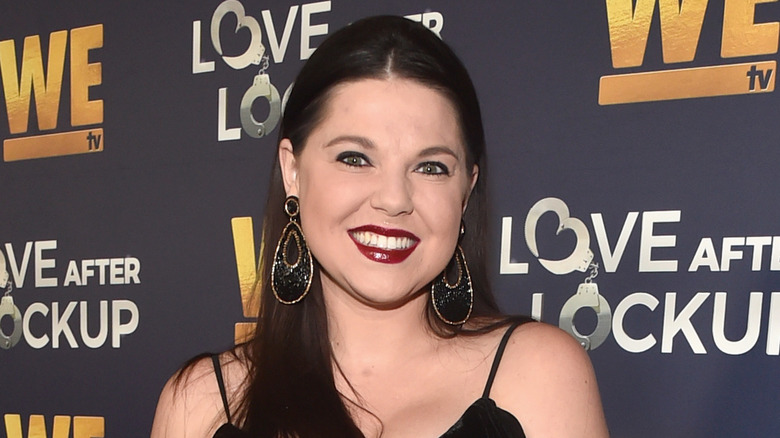 Alberto E. Rodriguez/Getty Images
According to People, the idea of courtship and not kissing before marriage weren't the only Duggar family rules that she disagreed with. There were many times Amy Duggar broke the Duggar family's strict rules. However, her experience dating "a few frogs" was the right path for her because it eventually led to her finding her husband.
Duggar recalls dating a handful of guys before meeting the one, even noting how she learned to spot toxic traits or red flags quickly and remove those men from her life. Like many people, Duggar found that having multiple dating experiences helped her understand herself better and what she needed out of a life partner.
While Duggar definitely believes in kissing before marriage, she did choose to save sex for the wedding night, saying that it was a decision she made with her husband, Dillon King. She also added that they "had fun" while dating but also had "a thin line of boundaries."
It was a unique Duggar wedding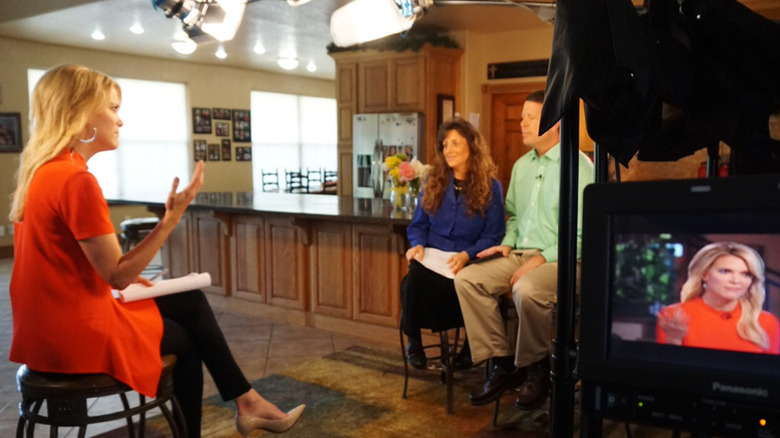 Handout/Getty Images
While most Duggar weddings focus on the anticipation of that first kiss, Amy Duggar did things differently than her conservative cousins. Despite both Duggar and King not being virgins before dating each other, they created their own relationship rules, which included not living together until after their nuptials. The wedding ceremony itself was just as beautiful and elaborate as guests would expect, with the couple tying the knot at an elegant farm in Arkansas.
Of course, not everything went as planned, with Duggar telling People that she "accidentally blew out the unity candle." While this could have been taken as a bad omen, the bride just laughed it off and said, "It's okay folks," to her hundreds of guests. Luckily, the bride and groom have nothing but fond memories of their wedding. Unfortunately, Duggar fans didn't get to watch the event, which likely would have been televised on TLC's "19 Kids and Counting."
The show was abruptly canceled in 2015, just months before their wedding, when a 2006 police report was obtained, exposing the eldest Duggar, Josh, for his molestation of minors as a teenager. The couple took to Instagram to let fans know that TLC would not be filming their wedding. While the turn of events was disappointing, it may have been for the best. If you were wondering what Amy Duggar's life is like after breaking away from her "Counting On" cousins, she's happily doing her own thing and even welcomed her son, Daxton Ryan King, into the world in 2019.