The Wild Connection Between Jennifer Lopez And Ashanti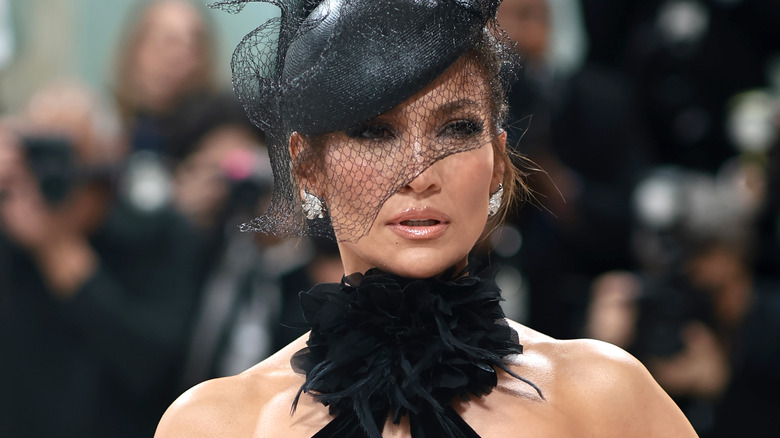 Dimitrios Kambouris/Getty Images
Music has always been a great catalyst for conversation, but sometimes, it could also stir controversy. In the early 2000s, one particular song sparked heated discussions and raised eyebrows among fans and industry insiders alike. Jennifer Lopez's "I'm Real" became a smash hit, but it wasn't without its fair share of controversy. The singer-performer was at the height of her career when she released the song in 2001.
The song was released as part of the album "J.Lo" and it quickly climbed the charts upon its release. Lopez was particularly fond of this controversial song. She told ET in 2001, "I feel really proud of the album. The music kind of took on a life of its own. It's just something I'm very pleased with. There's one called 'I'm Real' that is particularly one of my favorites."
But behind the success of the song, lies Ashanti's allegedly unfairly uncredited help in shaping the song. Unfortunately, two decades passed before Ashanti got the recognition she deserved.
Ashanti sets the record straight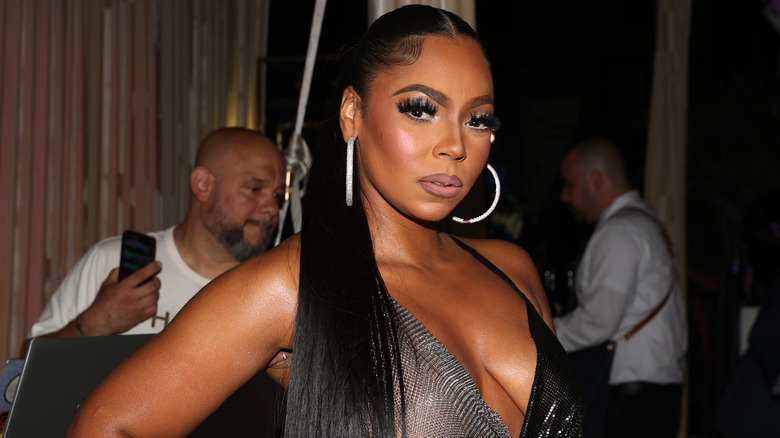 Shareif Ziyadat/Getty Images
In an interview with No Judgment Zone with BlogXilla in 2014,  Ashanti finally addressed the issue. She was asked directly if she wrote the song "I'm Real," to which she replied that it was Ja Rule who wrote it, but she wrote "Ain't it Funny" for the wife of Ben Affleck.
While Lopez and Ashanti never openly admitted to having a feud between them, the rhythm and blues songstress has definitely hinted at being overlooked for the success of Lopez's hit over the last two decades. To finally put the issue to rest, she told BlogXilla, "I demoed the record [of I'm Real] for her that was way, way back. That was before I was signed to Murder Inc. And they kept my hook and kept some of the background, ad-libs, and stuff like that." She further added that it was a bittersweet feeling since she got to demo for Lopez but she wasn't too happy that the record went to somebody else.
Still, she believes that it wouldn't hurt to credit her for her contributions. Now that people are more aware that she's part of making the song, she expressed her delight. She told Metro, 'You should always care about credit for what you do regardless of what industry you're in, it's really important to give credit." In addition to the issue surrounding Ashanti's uncredited help, the song also had controversy involving Mariah Carey. 
Jennifer Lopez's song supposedly ripped off two of Mariah Carey's songs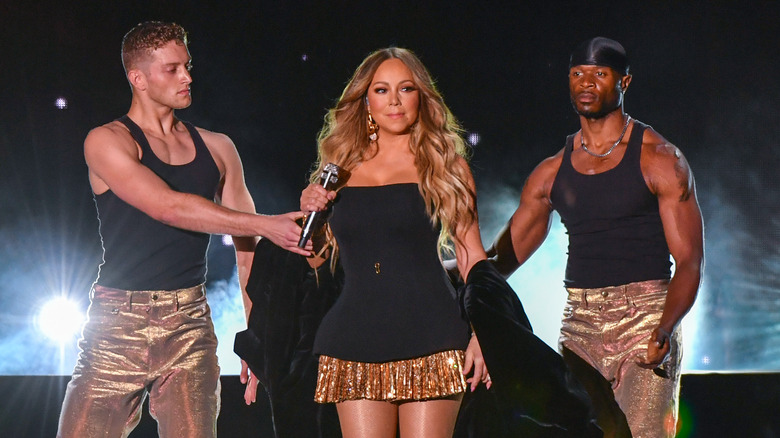 Aaron J. Thornton/Getty Images
The upbeat version of Jennifer Lopez's "I'm Real" apparently ripped off another version of Mariah Carey's song "Loverboy," according to Fox News. As if ripping off a song wasn't enough, it was also reported that the remix version of "I'm Real" had certain resemblances to another of Carey's songs called "If We." This further suggested that the two versions of Lopez's song were patterned after two of Carey's songs. In turn, this might have started the not-so-good relationship between Lopez and Carey. In a 2003 interview with Carey, she was asked about Lopez, to which she replied, "I don't know her." In Carey's defense, she felt like it was blown out of proportion. 
In an appearance on "Watch What Happens Live with Andy Cohen," she said, "That was so long ago, I can't believe people make such a big deal out of it." Host Andy Cohen directly asked the "We Belong Together" singer if she knew Lopez. "You know what, I'm very forgetful. Apparently, I'm forgetful. Because I don't remember the fact that it was just like, 'Hi! I'm so and so,' and then move on,'" Carey explained. She further added that she might have had an interaction with Lopez before that interview, but since she can't really remember, she just said she doesn't know her. All in all, Carey does know who Lopez is but claims she doesn't know her as a person.