Christina Aguilera Had A 'Naked Sundays' Policy (& It's Exactly What It Sounds Like)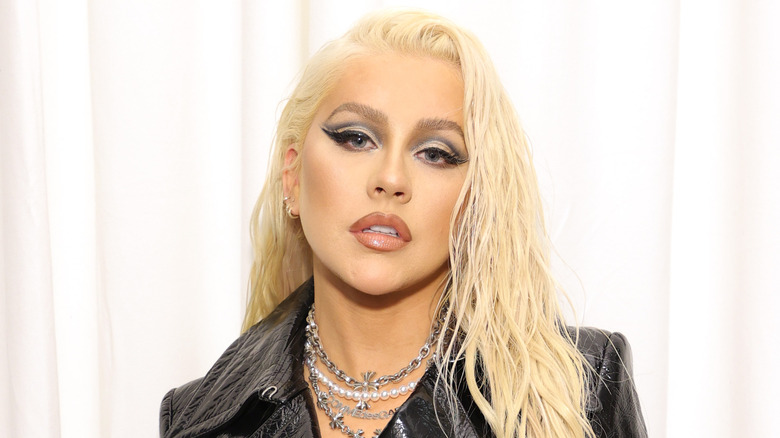 Cindy Ord/Getty Images
Christina Aguilera has always been one to advocate for sex positivity. The "Genie in a Bottle" singer has been very open and candid about her own sexuality over the years and even instituted a naked Sundays policy in her home at one point. In April 2023, Aguilera spoke freely about her sex life with longtime love Matthew Rutler during an interview on the "Call Her Daddy" podcast with Alex Cooper. "Sexuality is a very specific thing so like what one guy might like, another one doesn't," the singer stated. "There's a lot of different levels, that's why it's really important to be with a partner where you can really explore."
Aguilera — who has gone through a stunning transformation over the years — also spoke out about the importance of knowing your own body before getting intimate with a partner. She also mentioned her partnership with the sexual wellness brand Playground and her desire to help other women tap into their sexual side. "This is a very natural progression for me personally," Aguilera said. "[I hope to] inspire other women to feel comfortable with talking about their experiences and owning their body and their sexuality and what that means to them, because every woman is different."
For Aguilera, tapping into her sexuality can mean roaming around her house in the nude.
She got candid about her sexuality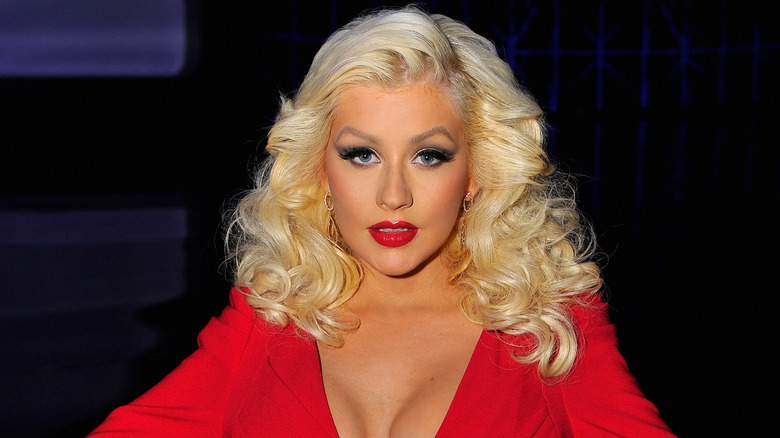 Steve Jennings/Getty Images
In 2007, Christina Aguilera appeared on "The Ellen DeGeneres Show" and revealed that she and her then-husband Jordan Bratman liked to spend their weekends in the nude. The "Beautiful" singer admitted that she and Bratman had a naked Sundays policy in their home, where they spent the day without clothes and relaxed. "We claim ourselves to be the coziest couple ever. We have something called 'naked Sundays,"' she explained. "You have to keep marriage alive, spice it up. We do everything naked. We cook naked."
One year later, Aguilera welcomed her son, Max. In 2010, the starlet admitted that becoming a mother had helped her explore her sexuality even further. "I'm more confident and comfortable in my own skin. I think I'm even a more sexual Christina," she told the Q100 Bert Show (via Us Weekly). "When you have a baby, you go through a period where your body is not your own. It becomes for your child and that's it. Once you bounce back from that and kind of get your body back ... It's a great feeling," she added.
Aguilera also confessed that she wanted to ensure she didn't lose the sexual side of her after becoming a mother, and revealed that she and her husband still had naked Sundays following their son's birth. "Max will be growing up in a house where it's just the norm ... It's only weird when you shame it," the singer stated.
Inside Christina Aguilera's relationship with Matthew Ruttler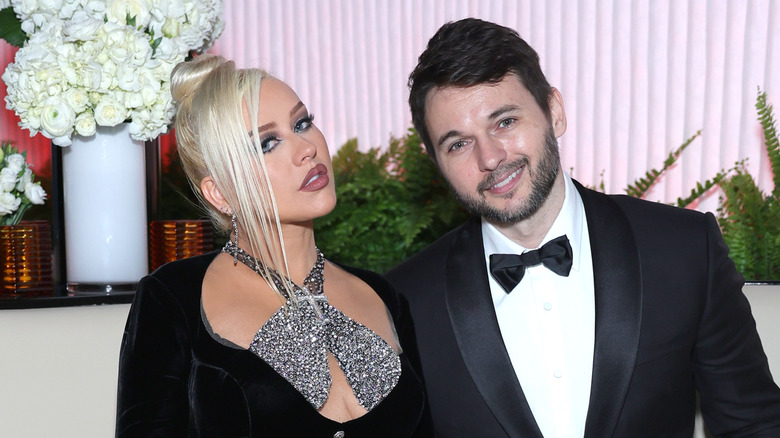 Stefanie Keenan/vf23/Getty Images
Although Christina Aguilera and her ex-husband Jordan Bratman had a naked Sundays policy, it's unclear whether or not she's carried the practice over into her relationship with longtime partner Matthew Rutler. Following Aguilera and Bratman's divorce, the singer began dating Rutler in 2010. A few years after they started dating, Rutler popped the question on Valentine's Day 2014 and Aguilera accepted his proposal. That same year, the couple welcomed their first child together, daughter Summer Rain. However, the pair have yet to make it down the aisle.
"There are no wedding plans at the moment. [Christina] and Matt are happy the way they are," a source told Us Weekly in 2022. "They're one of those couples who don't need a document to prove their love for each other," the source added, revealing that the pair are "very much in love" and "true homebodies. They like to relax at home together just like any normal couple but also love going out and having date nights."