Lana Del Rey Has Strong Feelings About Ultraviolence, Which She Won't Perform As It's Written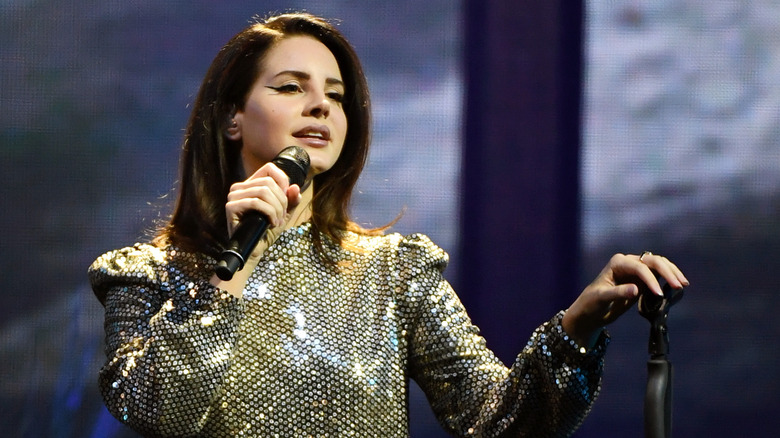 Ethan Miller/Getty Images
Lana Del Rey has experienced a major style evolution over the years, but her fashion sense isn't the only thing that's changed. Though Del Rey has released tons of songs throughout her celebrated career, there's one particular track that contains lyrics she's no longer a fan of. The song in question, called "Ultraviolence," is from her well-received 2014 sophomore album of the same name. 
Per Far Out, Del Rey discussed the inspiration behind the song with Grazia: "I used to be a member of an underground sect which was reigned by a guru. He surrounded himself with young girls, and he had this insane charisma I couldn't resist." Del Rey has received backlash in the past for potentially glorifying abuse and violence in her songs. However, according to the BBC, the singer-songwriter criticized those who have accused her of "glamorizing abuse." 
In an Instagram post that has since been deleted, Del Rey took aim at other women in particular for being critical of her work. Del Rey decried the negative reception, arguing, "There has to be a place in feminism for women who look and act like me." Despite doubling down on the controversial material she writes about, the star feels so strongly about one particular lyric from "Ultraviolence" that she flat-out refuses to perform it during concerts. 
The singer opened up about leaving the lyric out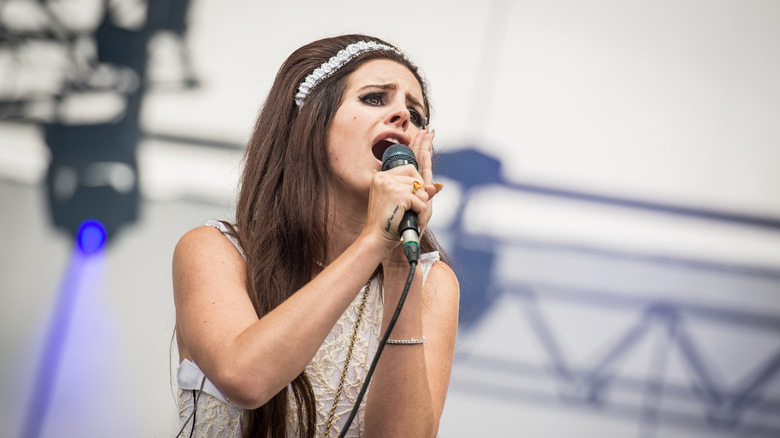 David Wolff - Patrick/Getty Images
The specific lyric Lana Del Rey refuses to sing during "Ultraviolence" is: "He hit me and it felt like a kiss." Speaking to Pitchfork in 2017, the controversial star elaborated on why exactly she doesn't include it during performances anymore. "I don't like it. I don't. I don't sing it. I sing 'Ultraviolence' but I don't sing that line anymore," she confirmed. 
According to Del Rey, "Having someone be aggressive in a relationship was the only relationship I knew. I'm not going to say that [lyric] was 100 percent true, but I do feel comfortable saying what I was used to was a difficult, tumultuous relationship, and it wasn't because of me. It didn't come from my end." The "Summertime Sadness" hitmaker also clarified that her music is intensely personal. 
She shared, "I deal with what's in my lyric — you're not dealing with it. I was annoyed when people would ask me about that lyric. Like, who are you?" It seems that, while the singer resents the backlash she received about the lyric, and other songs over the years too, she refuses to include it as it's no longer true to how she feels about relationships.
She may have been referencing another song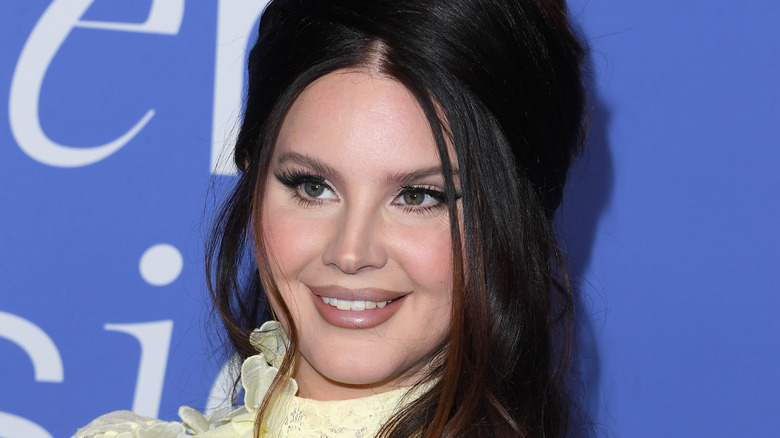 Steve Granitz/Getty Images
Interestingly, Lana Del Rey appears to quote another song with the controversial "Ultraviolence" lyric. Per Far Out, the line actually references the 1962 song "He Hit Me (And It Felt Like A Kiss)" by The Crystals, which was written by Carole King and Gerry Goffin. Apparently, they penned the track after their babysitter confessed to them about her abusive boyfriend, and Del Rey could very much have been referencing this by including the lyric in "Ultraviolence."
We'll never know whether the singer-songwriter changed the lyrics when performing "Ultraviolence" because she wanted to or because of the intense backlash she got. Del Rey did change her name, so it makes sense that she wouldn't be too concerned about omitting or changing certain lines from her songs as she grows and thinks about things differently. Either way, it's one of her most popular tracks, so we're sure fans are just glad she still performs it live.