Ariana Madix's Most Stunning Discoveries About Tom Sandoval And Raquel Leviss' Affair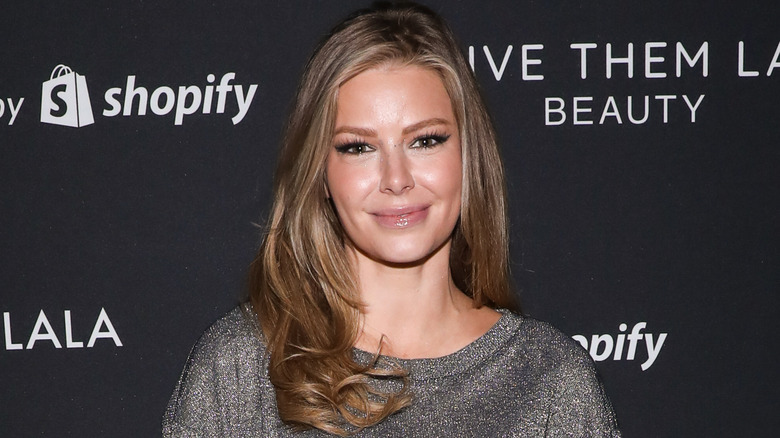 Paul Archuleta/Getty Images
Cheating on your girlfriend of over nine years with her friend does not go down easy — especially when all the parties involved broadcast their lives on a hit reality TV show. Tom Sandoval is the cheating boyfriend, Ariana Madix is the girlfriend who got away, and Raquel Leviss is the other woman. The "Vanderpump Rules" drama, dubbed Scandoval, took over the show's season finale. In fact, the reality stars had already finished filming Season 10 when Madix discovered Sandoval was sleeping with Leviss.
Production borrowed a camera crew from "The Real Housewives of Beverly Hills" to shoot the relationship's fallout. Since Madix has been freed from the almost decade-long relationship, she has shared her side of things on podcasts, morning talk shows, late-night television, and social media. The details from Sandoval and Leviss' mischievous fling are shocking. It is more scandalous than Madix finding out in the middle of her then-boyfriend's band performance.
The dirty details of Scandoval
Ariana Madix has the dirty details of her ex-boyfriend's affair with Raquel Leviss. On the "Call Her Daddy" podcast, she revealed, "They had sex in my guest room while I was sleeping in my own bed that he and I went to bed in together, and then he left the bed and went to the guest room and f— her." It's hard to believe Tom Sandoval was so flagrant, but that isn't where his list of offenses stop.
During the "Vanderpump Rules" Season 10 finale, Madix told her co-stars what she had found out from the sneaking duo. Leviss only told Madix she and Sandoval shared a kiss, but he was more honest. "Well, later that night, when we were out here, I pressed Tom. And he said, well, they actually f—ed in her car that night," Madix said. What's worse, "he didn't have a key to get in, so he had to ring the doorbell, and I had to let him in," she added.
There was the lying and cheating, all while Madix and Sandoval went to couple's therapy to repair things. Sandoval went to great lengths to lie to his girlfriend of nine years. Madix discovered her ex was flying Leviss out and using other people's credit cards to cover his tracks. It's not the prettiest way to end an almost decade-long relationship, but Madix is free and happy. She even has a new man keeping her company.
Ariana Madix's new relationship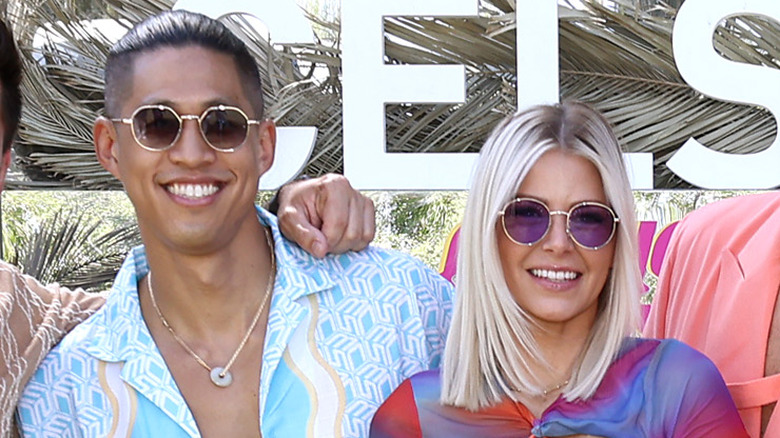 Tommaso Boddi/Getty Images
Ariana Madix is thriving after the Scandoval drama, and it is partly due to a new member of her inner circle. Daniel Wai, a personal trainer, has swept Madix off her feet. They were spotted at Coachella, a Yankees game, and out to eat. On the Today show, Madix revealed, "I met him at a wedding about 10 days after all of this. And in no way, shape, or form did I go into that thinking anything."
The romance found her unexpectedly, but she is in no rush to have another boyfriend. "I have just been taking things very, very slow and really enjoying myself. And it's just really lovely to interact with someone who is just so nice and kind and lovely and caring," Madix said. She summed up her next chapter short and sweet on "Watch What Happens Live." "I'll just say that I am very happy and very satisfied," she said (via Bravo). Perhaps, we'll see Wai on "Vanderpump Rules" Season 11.