Katherine Heigl's Exit From Grey's Anatomy Left Her Wondering If She Was A Bad Person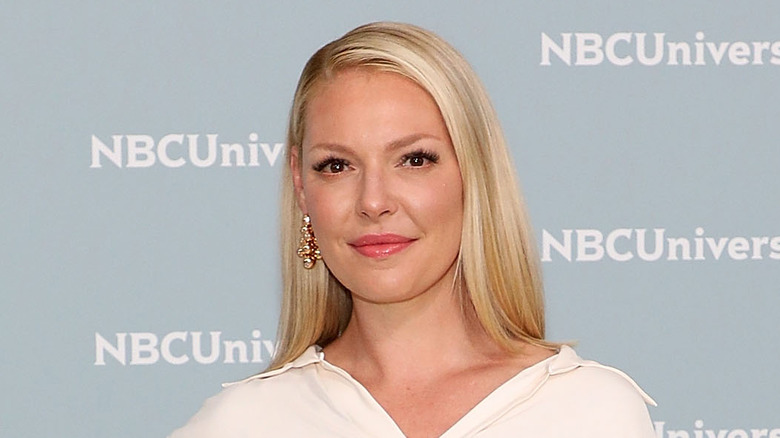 Taylor Hill/Getty Images
Longtime "Grey's Anatomy" fans know that the show's original cast members hold a special place in the hearts of viewers. When the show debuted in 2005, the core cast members such as Ellen Pompeo, Sandra Oh, Justin Chambers, and T.R. Knight became household names, as well as Katherine Heigl, who played the fan-favorite role of Izzie Stevens in the medical drama. However, over the years, Heigl made headlines for her time on the set and shocked everyone when she left the show in 2010 — a decision that later had her wondering if she had made a mistake.
Heigl — who's had a stunning transformation over the years — first ignited rumors that there were problems on set in 2008 when she withdrew herself from Emmy consideration, revealing that she didn't think the material she was given was good enough to be awarded an Emmy. "I didn't feel good about my performance and there was a part of me that thought, because I had won the year before, that I needed juicy, dramatic, emotional material," the actor told Howard Stern of the decision in 2016. In 2014, the actor told Extra that she hates that she's gotten a bad reputation due to the rumors. However, she wanted to change the perception of her. "[T]here's nothing I can do about this except to sort of prove it wrong, you know?" she said.
In 2023, Heigl reunited with her former co-star, Pompeo, and opened up about that time in her life.
Katherine Heigl opens up about struggling with her identity post-'Grey's Anatomy'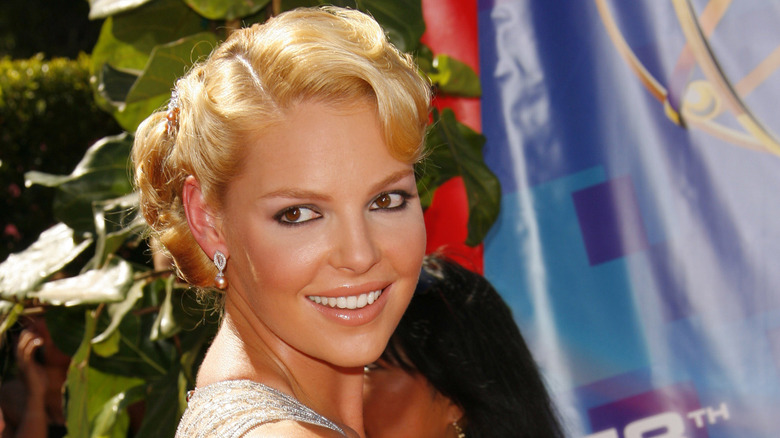 Mathew Imaging/Getty Images
Katherine Heigl and Ellen Pompeo had an epic "Grey's Anatomy" reunion in June 2023. The former co-stars sat down for an "Actors on Actors" conversation series with Variety, where Heigl spoke candidly about her decision to leave the popular TV series, and how the backlash from that decision made her feel. "I was so naïve. I got on my soapbox and I had some things to say, and I felt really passionate about this stuff. I felt really strongly. I felt so strongly that I also got a megaphone out on my soapbox. There was no part of me that imagined a bad reaction. I felt really justified in how I felt about it and where I was coming from," she confessed.
Heigl went on to explain to Pompeo that all of the negative press that she had seen stemming from her "Grey's Anatomy" exit and other comments she'd made about working in Hollywood stuck with her for a very long time. "I was in my late 20s. It took me until probably my mid-to late-30s to really get back to tuning out all of the noise and going," she admitted. "'Are you this bad person? Are you ungrateful? Are you unprofessional? Are you difficult?' Because I was confused! I thought maybe I was," the actor added.
Izzie Stevens' fans eventually got closure on 'Grey's Anatomy'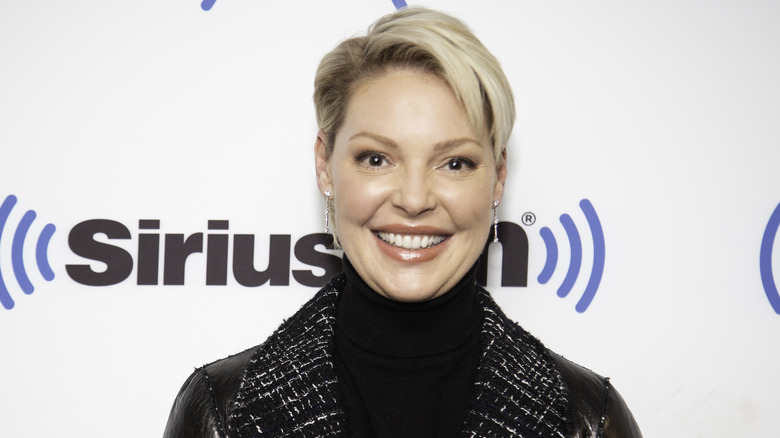 Santiago Felipe/Getty Images
Although Katherine Heigl left "Grey's Anatomy" in 2010, she didn't stop thinking about the character of Izzie Stevens. In 2018, she told TVLine that she's wondered what Izzie may be doing in the present day, especially when the character's love interest Alex Karev (Justin Chambers) remarried during Season 14."That's exciting. Alex needed to find love — true love. [...] I'd have to start wondering where Izzie is. Like, what is she doing? Where did she go? I would hope that she pursued her [medical] career [...] She could have children by now. She could be married. [...] If she has moved on, then I would expect Izzie to be very happy for him. She would want him to be happy. She'd be jealous [of Jo] for sure, right? She'd want him to hold out for her," Heigl said.
Meanwhile, Heigl and fans got the answers to those questions in Season 16 when Alex left the series and it was revealed that the character had reunited with Izzie, who had secretly given birth to his twins and was living and working as a doctor in Kansas. Izzie and Alex's off-screen reunion was shocking to viewers, but it did wrap up the couple's storyline from several years prior.
Today, Heigl is busy working on TV and in movies and has earned praise for her projects such as "Firefly Lane."