Why Harrison Ford Just Couldn't Get Along With Brad Pitt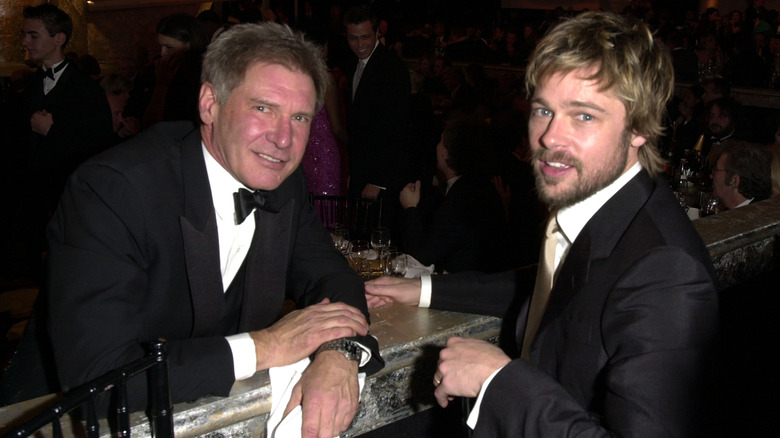 Trench Shore/Getty Images
Harrison Ford and Brad Pitt have become pillars in the entertainment industry. And these two formidable Hollywood A-listers have once joined forces in the 1997 action thriller film "The Devil's Own." The film directed by Alan J. Pakula captivated the film industry tackling the colliding worlds of Ford and Pitt's characters. It explored the twisted lives of a cop Tom O'Meara (Ford) and an IRA gunman Rory Devaney (Pitt). The film was a great success grossing over $140 million in the worldwide box office with just an estimated budget of $90 million. It has become among the projects that helped cultivate Pitt's stunning transformation in Hollywood. 
However, behind the massive success of the film lies a tumultuous filming experience for actors Pitt and Ford. The Buffalo News reported back then that the pair did not get along while filming the movie. In an interview with Esquire Magazine, Ford shed some light on what really went down on the set of "The Devil's Own." Pitt was the one who initially developed the story, however, with several minds working to have the perfect storyline, Pitt was understandably upset that his original ideas didn't made the cut. Ford said, "I worked with a writer — but then all the sudden we're shooting and we didn't have a script that Brad and I agreed on."
Ford details how his conflict with Pitt started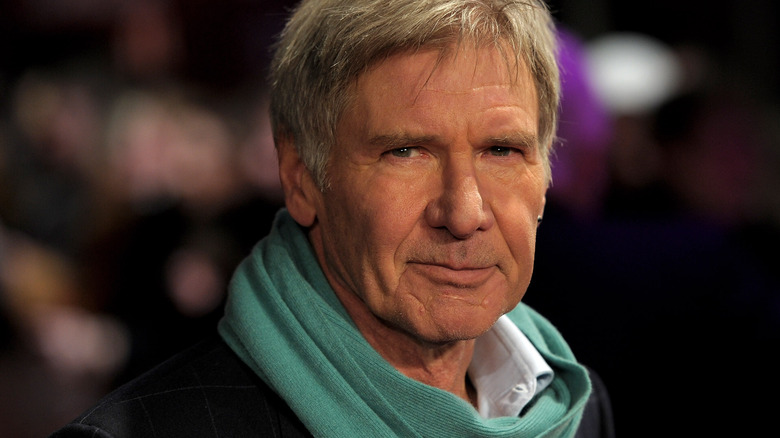 Ian Gavan/Getty Images
The film "The Devil's Own" hit theaters over two decades ago now, but Harrison Ford still remembers how he clashed with Brad Pitt on the set of the thriller. Talking to Esquire, Ford recalled, "Brad developed the script. Then they offered me the part. I saved my comments about the character and the construction of the thing — I admired Brad. First of all, I admire Brad. I think he's a wonderful actor. He's a really decent guy. But we couldn't agree on a director until we came to Alan Pakula, who I had worked with before but Brad had not."
At the time, Ford decided to speak his mind and suggested revisions for his character. That's when things took a turn as the two actors couldn't agree on a script. Pitt's character as a gunman certainly had a complicated life, however, Ford also wanted some complexities of his own for his character. The "Indiana Jones" actor wanted his character to have a dark side as well so he worked with a writer to create that storyline. Pitt was then blindsided when the shooting day came and the script he had agreed on wasn't used.
Admittedly, Ford just wanted to stick to his ideas while Pitt insisted on his ideas as well. In the end, Ford just concluded, "It was complicated. I like the movie very much. Very much."
A humbling experience for Pitt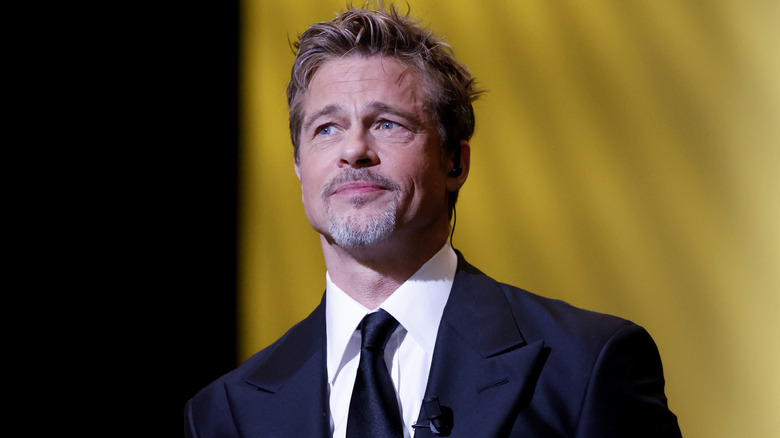 Julien M. Hekimian/Getty Images
Brad Pitt reportedly planned to leave the project behind, but he stuck through to the end because of the looming penalty amounting to $63 million that he had to pay if he ever bailed out. Talking about the film, he told Newsweek, "It was the most irresponsible bit of filmmaking — if you can even call it that — that I've ever seen. I couldn't believe it. I don't know why anyone would want to continue making that movie."
As shared by Harrison Ford, Pitt also said that the original script was scrapped and there's nothing he could do about it. He added, "This script that I had loved was gone. I guess people just had different visions and you can't argue with that."
Despite being upset while doing the film, Pitt calmed down eventually and admitted that he learned so much from the said experience. In a 2011 interview with Entertainment Weekly, he said, "I really like 'Devil's Own.' It was a good schooling for me." The ex-husband of Jennifer Aniston further added, "The experience taught me how ludicrous it could be throwing money at a problem." Pitt also mentioned that he thought there was still room for improvement in terms of the film's script. Still, he decided to stay after talking to the film's producer Larry Gordon. Gordon, who's a dear friend of Pitt's, gave him the option to freely walk away from the project or stay and figure things out together.