Hillary Clinton And Alexandria Ocasio-Cortez Disagreed On This One Glass-Ceiling Matter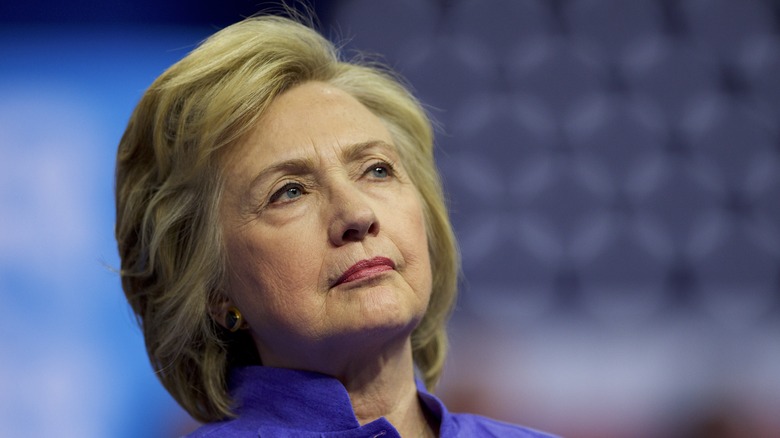 Mark Makela/Getty Images
If you're into politics at all (or even have just glanced at the news), you'll know who Hillary Clinton and Alexandria Ocasio-Cortez are. Clinton has had to overcome a lot of obstacles to get where she is as one of the most well-known women in the American political field. Similarly, Ocasio-Cortez faced a lot of struggles (and still does) leading up to when she was sworn-in as a congresswoman in 2019. Like Clinton, Ocasio-Cortez is a well-known Democrat, and in fact ranked just behind her in a 2023 poll measuring the popularity of certain Democrats.
However, just because they have both faced struggles in their respective political careers, the two women don't agree on everything. In a 2022 interview with GQ, Ocasio-Cortez implied that she did not think she (or someone similar) could ever be elected president due to the many hurdles she would have to overcome. A little while later, Ocasio-Cortez's comments were brought up during a 2022 Variety interview with Hillary Clinton and her daughter Chelsea.
Clinton had strong thoughts on the matter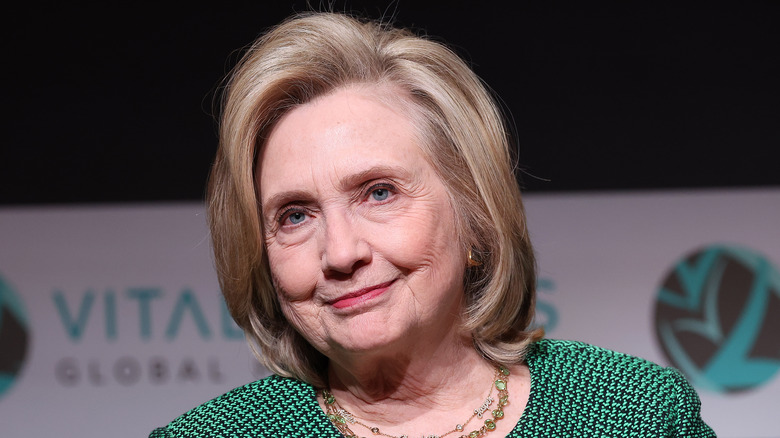 Paul Morigi/Getty Images
When asked about whether she agreed with Alexandria Ocasio-Cortez's comments about a woman being unable to become president, Hillary Clinton responded: "No, I don't agree with that. I do agree it's really hard. I agree that the double standard is alive and well. And so therefore any woman in politics or any walk of life faces challenges that men who are equivalent in experience don't face. I believe that I came so close, I got more votes, unprecedented things happened to me — we all learned a lot from that campaign. I do think it's possible. I do think it's hard."
"I would also add that there is a feeling of increasing pushback to women's ambitions and roles. We see it obviously with the Supreme Court, but social media has enhanced misogyny and sexism. It's hurtful, because it becomes part of the ecosystem," she added. However, Clinton made sure to compliment Ocasio-Cortez too, saying that the trailblazing politician had "a lot of good points." Overall, it appears that Clinton does believe there can be a female president but that the right candidate will need to be prepared and have a clear understanding of just how difficult it will be to achieve their goal.
She has more than enough experience in the political sphere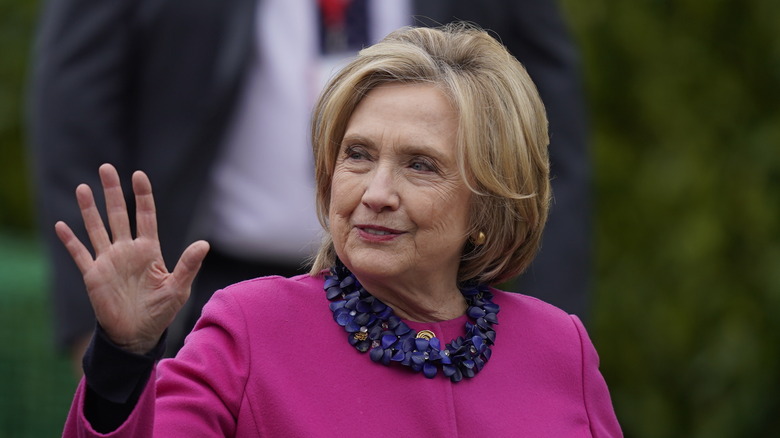 Pool/Getty Images
Hillary Clinton knows better than most what it's like to be a woman competing for a high position of power like the presidency. Having run for president on two occasions, she is fully aware of the difficulties that reaching for a lofty goal entails. First running for the presidency in 2008, Clinton was knocked down before the final hurdle due to being beaten by Barack Obama for the Democratic presidential nomination. Running again in 2016, Clinton was this time picked to be the Democratic presidential nominee but lost the election to Donald Trump.
Though she's certainly driven, Clinton told CBS Evening News in September 2022 that she will not run for president again. Despite this, Clinton's comments to Variety suggest she still has hope for there to be a female president in the future. It seems that, while Alexandria Ocasio-Cortez is taking a more measured and realistic view of a potential female president, considering issues like finance and voter preference, Clinton has an overall more optimistic view that focuses more on hard work and determination whilst still acknowledging the obstacles a female president would face.