Abbott Elementary's Tyler James Williams Is A Fierce LGBTQ+ Advocate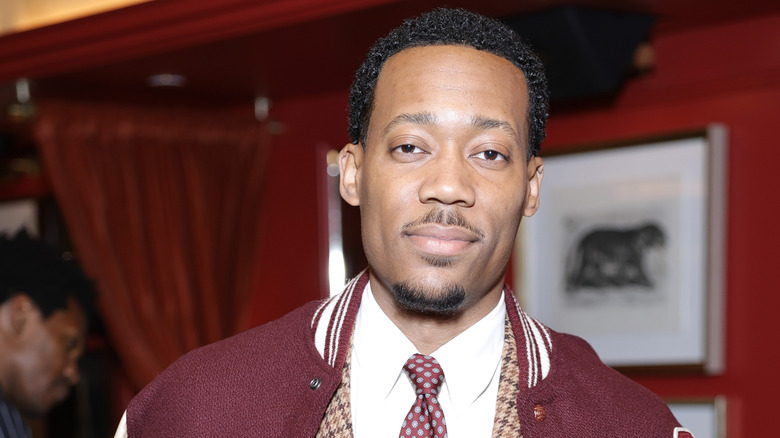 Stefanie Keenan/Getty Images
Tyler James Williams became a household name when the then-teenager starred in the sitcom "Everybody Hates Chris." In recent years, his star status has continued to rise thanks to roles in "The Walking Dead," "Criminal Minds: Beyond Borders," and "The United States Vs. Billie Holliday." In 2021, Williams joined the cast of the hit series "Abbott Elementary," where he portrays first-grade teacher Gregory Eddie. The show has received acclaim from both fans and critics. However, being in the spotlight has led to questions about Williams' sexuality. In an Instagram story posted in June 2023, the Golden Globe winner discussed these rumors, and by doing so, demonstrated that he's an LGBTQ+ champion and advocate. 
Williams, who prefers to keep his personal life private, did not hold back and wrote (via People), "Usually I wouldn't address stuff like this, but I feel like it as a conversation is bigger than me. I'm not gay, but I think the culture of trying to 'find' some kind of hidden trait or behavior that a closed person 'let slip' is very dangerous." Williams continued, "Overanalyzing someone's behavior in an attempt to 'catch' them directly contributes to the anxiety a lot of queer and queer-questioning people feel when they fear living in their truth."
Tyler James Williams' educational Pride message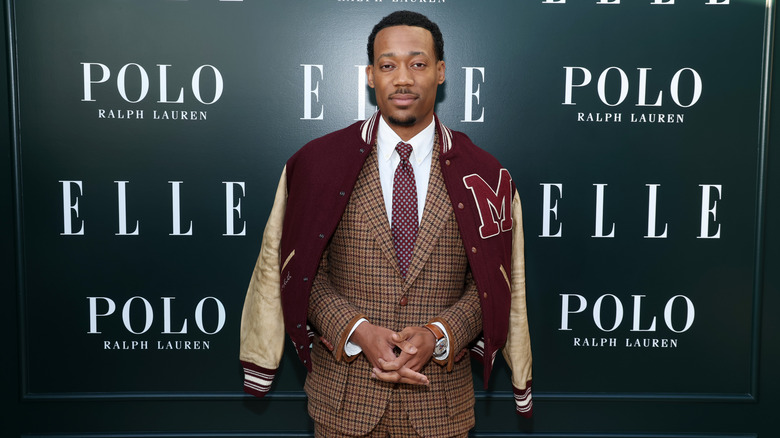 Phillip Faraone/Getty Images
Tyler James Williams used his Instagram story not only to discuss his sexuality, but to inform his fans and his 2.3 million followers why they shouldn't form theories about others, especially regarding their sexual orientation. Williams noted that this does more harm than good and could ultimately be distressing for individuals who identify as LGBTQ+. According to People, Williams said, "It also reinforces an archetype many straight men have to live under that is oftentimes unrealistic, less free, and limits individual expressing."
He noted, "Being straight doesn't look one way. Being gay doesn't look one way. And what may seem like harmless fun and conversation may actually be sending a dangerous message to those struggling with real issues." Williams added, "I refuse to inadvertently contribute to that message." The actor ended his message by wishing everyone a happy Pride Month and saying, "As an ally, I continue to be committed to assisting in that where I can and helping to cultivate a future where we are all accepted and given permission to be ourselves."
The actor on playing an LGBTQ+ character in 'Dear White People'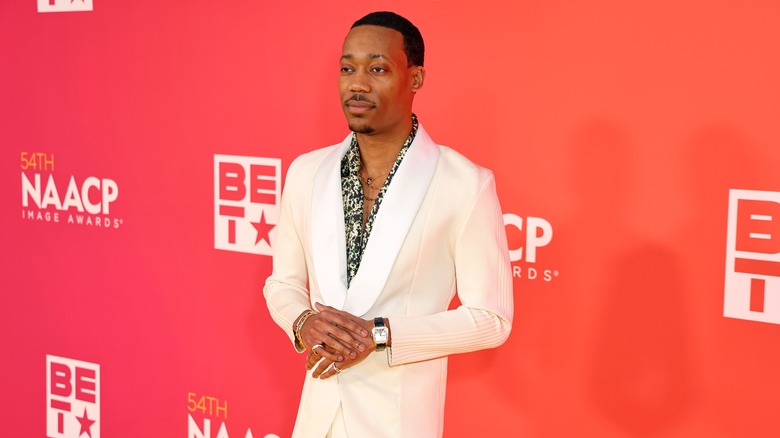 Leon Bennett/Getty Images
Although he's made it clear that he is not gay, what you need to know about Tyler James Williams is that he has portrayed an LGBTQ+ character masterfully already. In 2014, he starred as Lionel Higgins, a gay college student in the film "Dear White People." In an interview with HuffPost, Williams revealed that he took on the role because he felt that gay characters, especially black gay characters, are typically portrayed as stereotypical. However, Williams found Lionel, a character that is on a journey of self-discovery, different.
Moreover, Williams explained, "Whether we like to address it or not, the African American community is notoriously homophobic." He continued, "We have been coming up on this rough side of the mountain, as far as civil rights issues go, but we haven't necessarily addressed the fact that there is a whole other side to that civil rights coin, which are gay rights." "Dear White People" was helmed by openly gay director Justin Simien. Simien's life inspired the character Lionel, and Williams revealed that Simien helped him guide his portrayal.