Tom Selleck Would Happily Participate In A Friends Reboot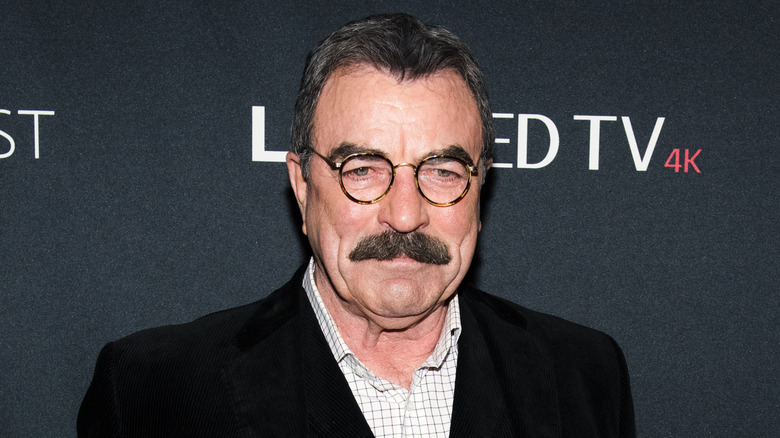 Noam Galai/Getty Images
During the 10-year run of "Friends" on NBC, the hit show saw a lot of guest stars. However, some of the best were the ones who portrayed the lead characters' love interests, such as Paul Rudd, Hank Azaria, Elle Macpherson, and of course, Tom Selleck. The "Blue Bloods" star portrayed Dr. Richard Burke, a role he says he would gladly reprise for a "Friends" reboot if the opportunity ever presented itself.
Fans may remember that the character of Richard was much older than Monica and was actually friends with her parents. Monica and Richard reconnected when she went to visit the eye doctor at his office for an appointment. They had an instant spark and began dating. Although things were a bit awkward at first, Monica and Richard fell deeply in love, and it looked to fans like he might be the love of Monica's life. However, that wasn't the case. It later became clear that the pair wanted different things. Monica wanted to start a family, and Richard already had grown children. They eventually called it quits, and Monica was absolutely heartbroken.
Of course, Monica's pals helped her through this tough time in her life, and she eventually moved on to fall in love with her bestie, Chandler Bing.
Tom Selleck enjoyed working on Friends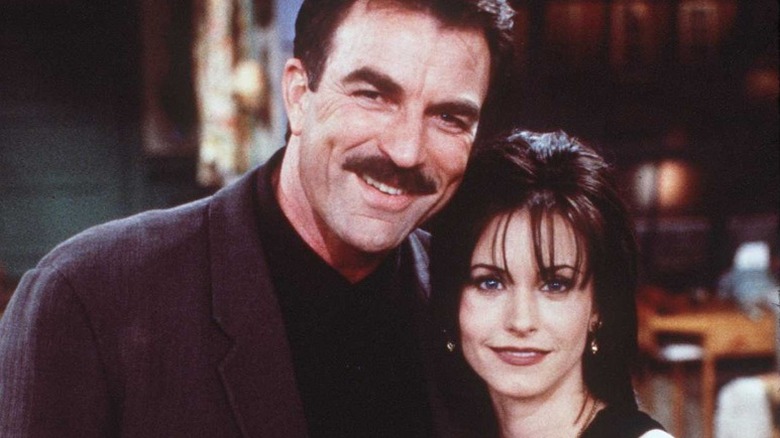 Getty Images/Getty Images
"Friends" fans loved the character of Richard Burke, and many were hoping to see Tom Selleck in the reunion special on HBO Max in 2021. When the show finally aired, Selleck didn't disappoint, as he walked through the door of Monica's apartment to participate in the quiz portion of the reunion. Of course, it wasn't surprising to see Selleck take part in the reunion, as one year prior to the show, the actor admitted that he'd love to work with the "Friends" cast again in a revival. "If the opportunity came up, I'd do it again!" he told People at the time.
"It was a great place to work," Selleck said. "The actors were grateful for the opportunity and they were all as good as you can get." However, he did admit that he was nervous about joining the cast of the hit series in 1996. "I hadn't done a three camera live show since 'Taxi,'" he said. "It scared me a little. But that's the price you pay for opportunity!" Selleck went on to reveal that Richard was only supposed to appear in three episodes. However, the story took on a life of its own and he kept returning for more. "They said, 'Hey can you do a few more?'" the actor recalled. "So then I did more. And I quickly realized, 'Wow, this is a big deal.'"
Will there ever be another Friends reunion or revival?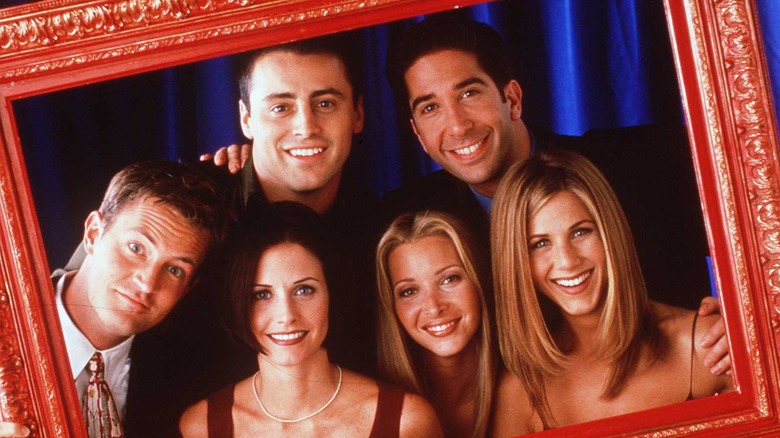 Getty Images/Getty Images
"Friends" fans went wild when they finally got to see the entire cast reunite on stage to reminisce about their time on the show during the 2021 reunion special. However, as memorable as that was, it may have been the last time that fans will ever see the cast members together for such an event. "Honestly, this will really make me cry, but this will be the last time that we're ever asked about the show as a group that we will do this," Courteney Cox said during the special (via Entertainment Tonight.) "Like, we're not going to do this [again] in 15 more years." Thankfully, Tom Selleck got to be part of the reunion.
However, that doesn't mean that the world will never see another version of "Friends" again. Although it's highly unlikely that the cast will ever do a revival of the iconic series, Lisa Kudrow did says she'd like to see a remake of the show. "I don't think there's going to be a 'Friends' reboot. I mean, not with any of us in it," she told Where is the Buzz in 2022. However, the idea of an all-new show with new, young actors did appeal to her. "I would love to see what the now-version of that would be," Kudrow said.
Casting a new version of "Friends" may prove to be hard, but there would likely be some votes to have Pedro Pascal portray the character of Richard Burke.