The Classic Soap Opera That Gave Robin Wright Her Show Business Start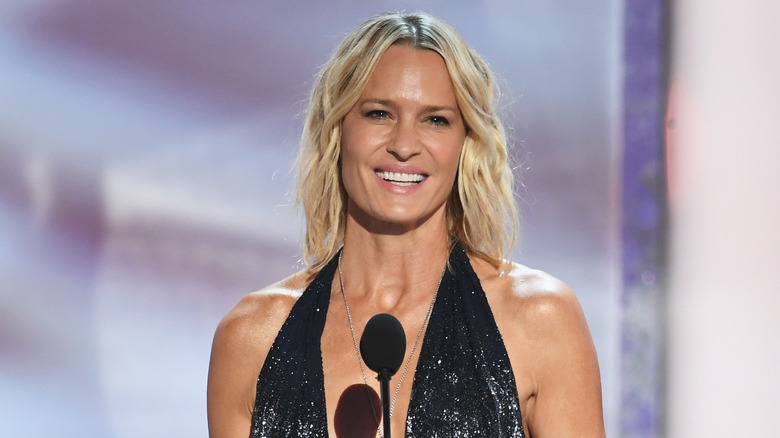 Kevin Winter/Getty Images
Actor Robin Wright originally wanted to be a dancer — specifically one on the chorus line for a Broadway show. She took a turn, however, and went into modeling. Wright got her first gig at 14 and continued throughout her teens. Inspired by stars on the big screen, she eventually dabbled in acting, though she was terrified at first. "When I first got the bug to want to pursue [acting], after being petrified at the notion of it, it was after watching Meryl Streep's work. Like 'Kramer vs. Kramer.' She was in 'Deer Hunter.' When I saw these films, I was like, 'That's inspirational!'" Wright said on an episode of Collider Ladies Night.
While Wright claims she never fully got over her fear of acting, she pursued the field anyway. Her career took off when she landed the role of Princess Buttercup in "Princess Bride" at 21, and she later went on to play iconic roles like Jenny in "Forest Gump."
Later, she would become one of the many female celebrities who have negotiated for better pay, specifically advocating to receive the same salary as her costar Kevin Spacey on "House of Cards." However, it took many acting gigs before Wright reached that place in her career — including a soap opera role she took on at 18.
Wright learned from soap acting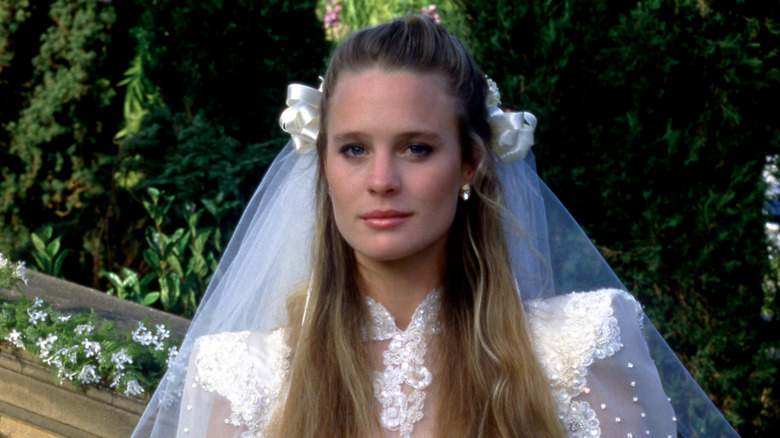 William Nation/Getty Images
Robin Wright landed the role of Kelly Capwell on the soap opera "Santa Barbara" in 1984. During her time on the show, Wright was surrounded by older, experienced actors from whom she prioritized learning from. Additionally, she picked up on the details of acting she hadn't previously considered. "What I really learned was the technical side of performing," Wright told the Harvard Business Review. "We worked with three cameras at all times. How do you not only remember your lines but also when you need to turn a bit to the left to favor camera one or at which line you need to face camera three."
It wasn't unusual to work long days — as long as 18 hours — on the set of "Santa Barbara." That environment quickly taught her how to manage her time, energy, and health. It also helped her discover that she had a greater love for film than television. "I'd been stuck on 'Santa Barbara' for years and remembered how hard it was to do those long hours and memorize 10 to 15 pages of dialogue a day," Wright said. "I loved film. I loved that you got to travel and experience other cultures and play different characters instead of being stuck with one." It wasn't until 2013 when she took on the role of Claire Underwood in "House of Cards" that she returned to television full-time.
Wright is a woman of many talents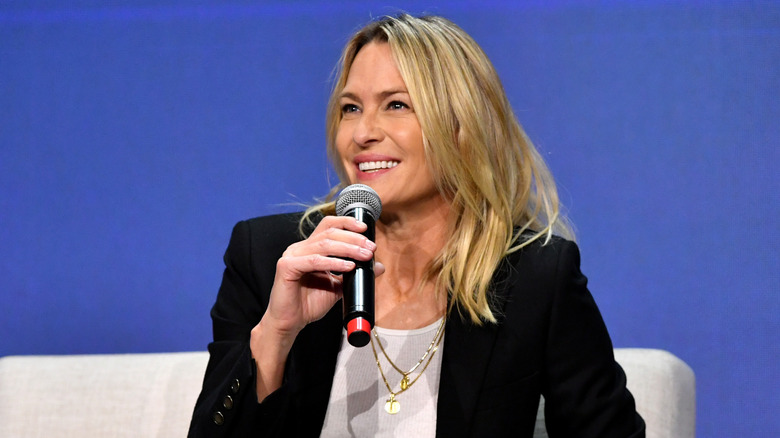 Emma Mcintyre/Getty Images
Robin Wright was nominated for six primetime Emmys during her run on "House of Cards" and won three Golden Globes for her role on the show. She also tried her hand behind the camera, directing multiple episodes. Her feature film directorial debut, "Land," which she also starred in, came out in 2021. Doing both jobs was a challenge. "You've got 4000 people asking you questions every ten minutes ... and then you've gotta jump in front of the camera and have a breakdown scene," she told CBS Sunday Morning. 
Acting and directing aren't Wright's only jobs, though. She's also a mother who chose family over fame by pausing her acting career for several years to focus on raising her children. "I always wanted to be a mom, and my kids came first," Wright told the Harvard Business Review. "Of course, I often got the message that I should do more. But I think it's nice to keep people wanting."
In 2014, she paired up with designer Karen Fowler to create the brand Pour les Femmes — a nonprofit that sells luxury sleepwear and strives to help women in conflict regions by working with organizations that create education and employment opportunities. "[Fowler] said, 'Why don't we combine the idea of security and comfort, which is what pajamas represent ... with your cause of helping women in conflict regions.'" Wright told Matches. "And I was like, 'Yes, I'm doing that.'"