Why Former Days Of Our Lives Star Vivica A. Fox Once Felt Insulted By Ivanka Trump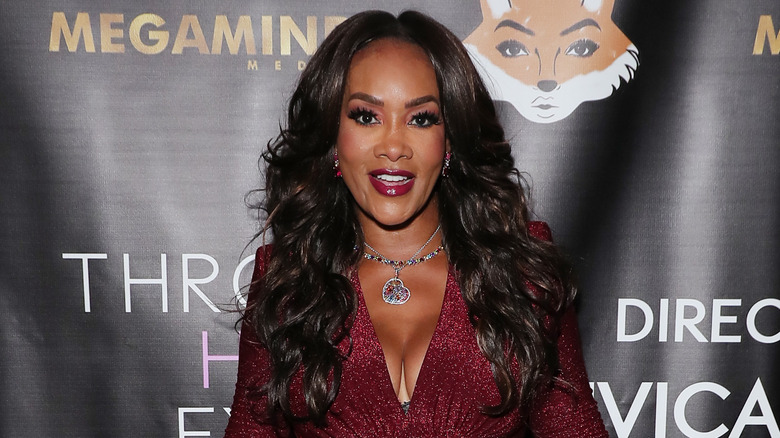 Frederick M. Brown/Getty Images
In 2021, Vivica Fox appeared on TV Host Andy Cohen's "For Real: The Story of Reality TV" on E! During the episode, she revealed a comment that former President Donald Trump's daughter, Ivanka Trump, made when filming "Celebrity Apprentice." She said, "I will never forget that when I did 'Celebrity Apprentice,' and Ivanka Trump, she said, 'Wow you speak very well.'" Fox admitted that she believes Ivanka was clueless about the impact of her comment. Vivica said, "I think at the time she thought she was complimenting us." The actress even pointed out that some people on Twitter were less than thrilled with what Ivanka said.
However, when Fox News reported on the story, Vivica clarified her statements on Twitter. She said, "I NEVER SAID Ivanka Trump was a racist. I said she was complimenting us! CLEAR??" When someone questioned why it took her so long to talk about the moment between her and Ivanka, Vivica tweeted, "I was asked a question and as I said, I felt she was complimenting us but Twitter folks weren't happy with her choice of words! CLEAR??"
She recalled what led to her exit from Celebrity Apprentice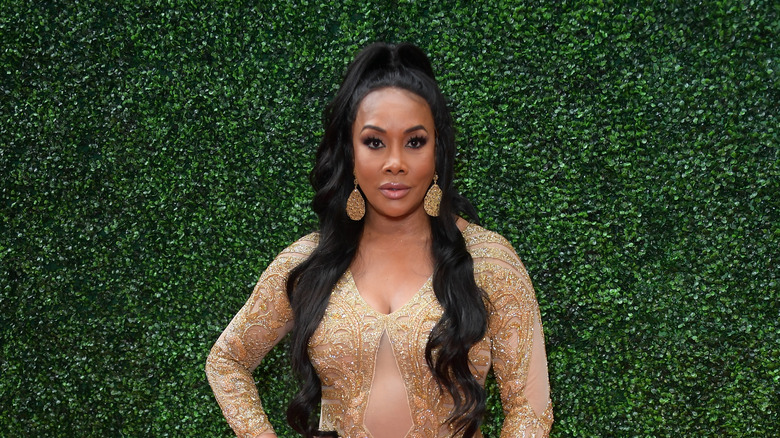 Unique Nicole/Getty Images
Vivica A. Fox appeared on Season 14 of "Celebrity Apprentice" in 2014 and talked with TV Line about what resulted in her being "fired" from the show. When tasked with disrespecting her fellow castmates, Leeza Gibbons and Geraldo Rivera, she decided to take the high road. She said, "I didn't want to say mean things about either of them, because neither of them deserved that. Between them, they brought in close to half a million dollars, and that should be commended." She also mentioned that she was exhausted and ready to go home after filming for more than three weeks.
Despite talking about the comment Ivanka made, Vivica didn't say she had an issue with Ivanka verbatim. The only castmate she didn't get along with during her time on "Celebrity Apprentice" was Kenya Moore, but they reconciled last year after being at odds. In a separate interview with E! News, Vivica said, "It's been a long time coming. It was a 10-year beef."
Fox is no stranger to television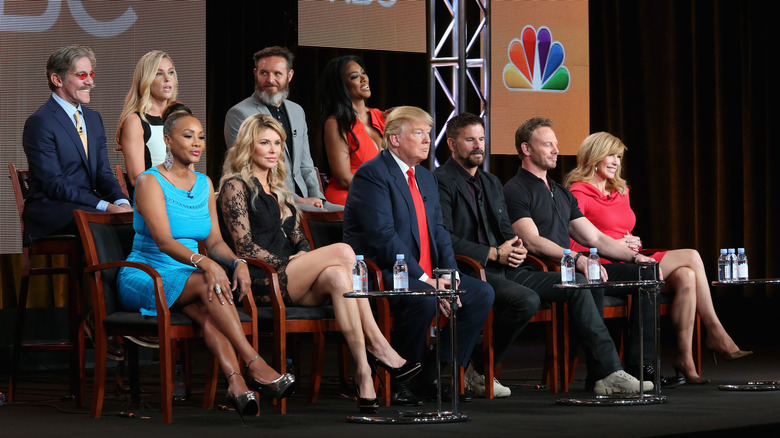 Leon Bennett/Getty Images
Vivica A. Fox is no stranger to cinema and television. She first made an appearance on "Soul Train" in the early '80s and went on to star in major projects like "Independence Day" and "Kill Bill." Prior to acting on the silver screen, she played a character by the name of Carmen Silva on "Days of Our Lives." In fact, during an interview with Soap Opera Digest, the actress revealed, "I began on 'Days of Our Lives' as a nurse, but I only did a few shows because then I got a part on 'China Beach.'" She also showed appreciation for the work ethic of actors and actresses who work on soap TV shows. She said, "I believe soap actors are some of the best-trained actors out there. ... It was excellent training for a young actress."
Aside from her impressive resume, Vivica is known to be a supportive friend to others in the industry. When fellow actress Regina King experienced the loss of her son, Vivica was by her side and even shared a message from her grieving friend.