Days Of Our Lives Stars Lisa Rinna And Patrick Muldoon Had A Brief Fling In The '90s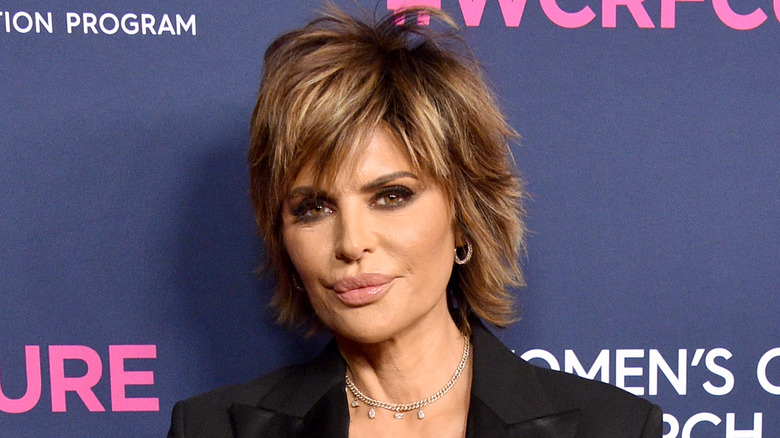 Gregg Deguire/Getty Images
Lisa Rinna may be well known for her time on "The Real Housewives of Beverly Hills," but soap opera fans know her as Billie Reed on "Days of Our Lives." The character first popped up in Salem in the fall of 1992 looking for her brother Austin Reed — played by Rinna's off-screen love interest Patrick Muldoon. Billie was bold and fearless but came with a tragic drug addiction. However, Salem's hero Bo Brady helped Billie turn her life around, and the two fell in love. 
However, off-screen, Rinna hated her "Days of Our Lives" co-star Robert Kelker-Kelly. During that time, Kelker-Kelly had stepped into the role of Bo after fan-favorite actor Peter Reckell left the soap opera. While Rinna took a quick liking to Muldoon, she wasn't as compatible with her on-screen lover. "I hated Robert Kelker-Kelly; hated him with a passion!" Rinna later admitted, per Daytime Confidential.
While in character, Rinna had to form a sibling bond with Muldoon as their characters battled family drama together and learned that Kate Roberts (Lauren Koslow) was their biological mother. However, when the cameras stopped rolling, Rinna and Muldoon had a very different relationship, which included a brief fling.
Lisa Rinna says she had a few one-night stands with Patrick Muldoon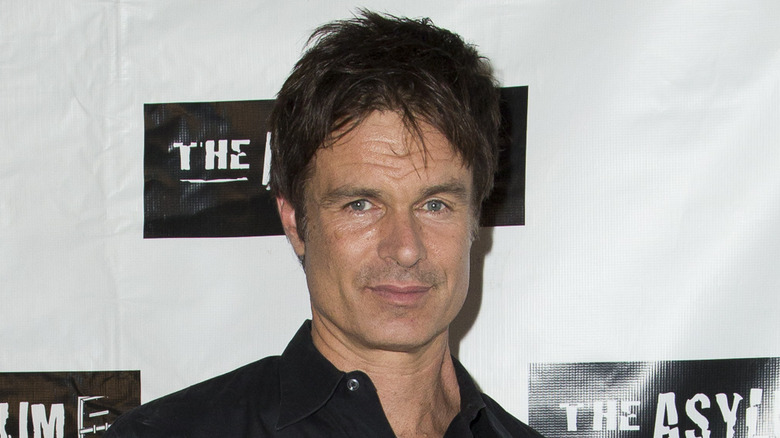 Vincent Sandoval/Getty Images
In 2021, Lisa Rinna sat down for an interview with People and opened up about her personal life during her early time on "Days of Our Lives." While speaking about surreal moments she had while working on the soap opera, Rinna admitted that "having an affair with the guy who played her brother" was at the top of the list. "Well, not an affair, but a couple of one-night stands with the guy who [played] my brother. Patrick Muldoon and I had like, a thing," she confessed, revealing that the interactions happened before she met her now-husband Harry Hamlin.
Muldoon portrayed the role of Austin Reed, a hunky boxer who stole the heart of both Carrie Brady (Christie Clark) and her younger sister Sami Brady (Alison Sweeney), creating one of the most memorable and messy love triangles in the soap opera's history. Muldoon played the role of Austin from 1992 until 1995. Actor Austin Peck later took over the character and has returned multiple times over the years. Meanwhile, Rinna left the show in 1995 but has returned several times to reprise the role of Billie Reed. After Muldoon and Rinna left "Days of Our Lives," they were both later cast on the hit drama "Melrose Place."
Although Rinna and Muldoon may not have had a serious romance, the "Real Housewives" star did meet the love of her life not long after leaving the sudser.
Lisa Rinna married Harry Hamlin in 1997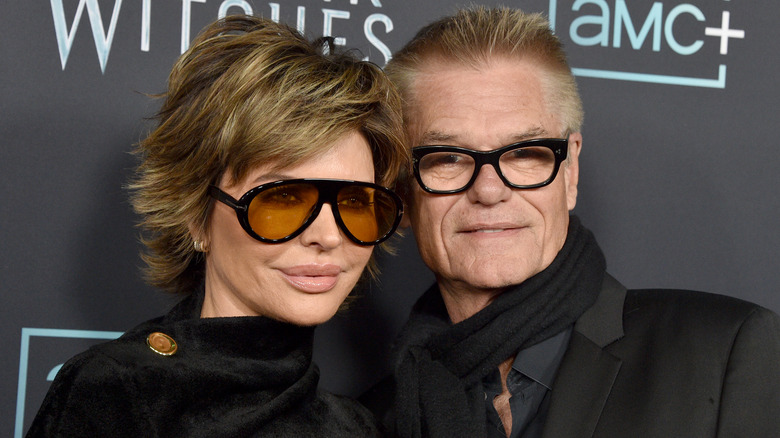 Gregg Deguire/Getty Images
Though Lisa Rinna's romance with Patrick Muldoon wasn't built to last, her relationship with actor Harry Hamlin certainly was. The pair met and claimed to have sparks between them instantly. After dating for a bit, they tied the knot in 1997 and went on to have two children together, Delilah Belle and Amelia Gray Hamlin. The couple have stood by each other ever since, even during difficult times in their lives. In 2022, they celebrated their 25th wedding anniversary, with Rinna calling her husband her "hero" in a sweet Instagram tribute.
In 2019, Hamlin gushed about his wife to Us Weekly, revealing the couple's secret to a long and happy marriage. "Lisa and I are of the same mind. When you get married, you get married," he stated. "So we have a very functional relationship and we respect each other and listen to each other and admire each other and we let each other be. We're not helicopter husband and wife." Hamlin added that they are also very opposite in their interests, but it seems to work for them. "I have no idea why opposites attract but we are completely and utterly opposite," the actor confessed.
Despite all of their differences, Rinna and Hamlin's relationship just works, and they have become one of the most successful celebrity couples in Hollywood over the years.