Tragic Details About Arnold Schwarzenegger's Childhood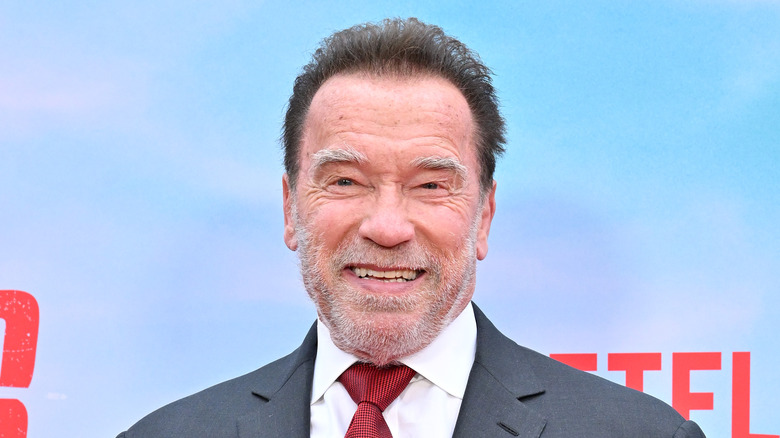 Axelle/bauer-griffin/Getty Images
We may receive a commission on purchases made from links.
Arnold Schwarzenegger may have had one of Hollywood's most interesting careers, but many don't know that he endured a difficult childhood. The bodybuilder turned actor and politician opened up in his 2012 autobiography "Total Recall: My Unbelievably True Life Story" about the abuse he and his family suffered at the hands of his father, Gustav Schwarzenegger, while growing up in Thal, Austria. Now, in his new Netflix docuseries, "Arnold," the 75-year-old is being even more transparent about Gustav's harsh ways.
Gustav served as a member of the Nazi Party's paramilitary unit, the Sturmabteilung. After World II, Schwarzenegger says he believes his father had post-traumatic stress disorder, which is common among soldiers who have witnessed the monstrosities of war. Gustav would take his frustrations out on Arnold, his wife Aurelia, and his other son, Meinhard, in various ways. The overwhelming father would make the boys earn breakfast by making them compete with one another. When Gustav would drink, his temper flared, resulting in screaming or physical violence against anyone in the house. Sadly, Schwarzenegger and his brother were punished severely by their father, leading to very different lives that ended in tragedy for one of them.
Arnold Schwarzenegger's father abused him due to his supposed sexuality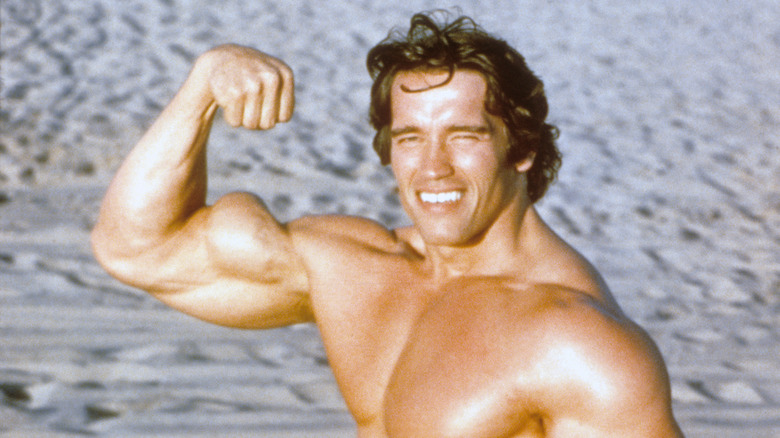 Michael Ochs Archives/Getty Images
In addition to being haunted by his time in World War II, Arnold Schwarzenegger's father, Gustav, had additional motivation for abusing his youngest son. As the "Terminator" star got older, he began taking an interest in bodybuilding, which made him a target of homophobia from Gustav and his mother, Aurelia. In his memoir "Total Recall," Schwarzenegger detailed how both his parents were deeply troubled over his presumed sexuality, though it was Gustav who lashed out.
According to the former Governor of California, his parents became concerned when he began hanging up posters and photos of male bodybuilders. Aurelia alerted doctors about something possibly being wrong with her son. However, Gustav took his suspicions about Schwarzenegger to frightening heights, chasing him down with a belt and beating him. By age 21, Schwarzenegger had endured enough and left Austria to live in America. It was there he could focus more on his bodybuilding career without the strict gaze of his father.
The death of Arnold Schwarzenegger's brother may have stemmed from their troubled childhood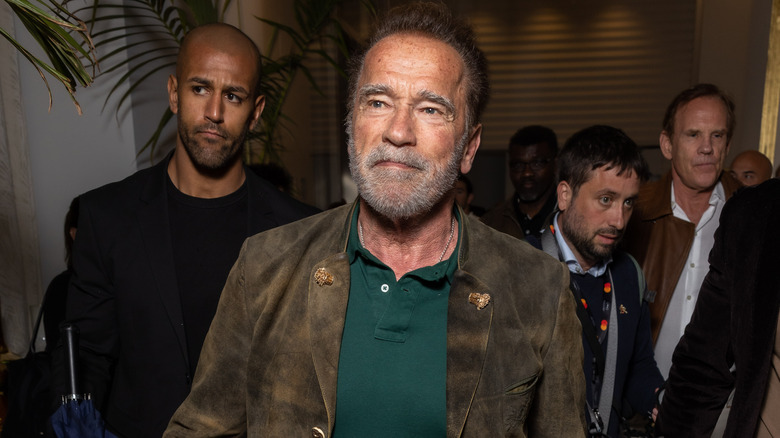 Arnold Jerocki/Getty Images
While Arnold Schwarzenegger's father issued the worst beatings, his mother, Aurelia, also handed down her share of lashings. Both Schwarzenegger and his older brother Meinhard were hit frequently. However, the environmental activist admits that the tumultuous household motivated him to leave his country and pursue his dreams. However, for his brother, their upbringing only weakened him more.
"The kind of upbringing that we had was beneficial for someone like me, who was inside very strong and very determined, but my brother was more fragile," he said in his new Netflix doc, adding, "The very thing that made me who I am today was the very thing that destroyed him."
Sadly, Meinhard passed away in 1971 in a drunk driving accident, killed instantly after colliding with a pole at age 24. Schwarzenegger is convinced that the violence within their family drove his brother to start drinking heavily. A year after the tragic accident, Gustav succumbed to a stroke. Aurelia lived until 1998. Though his life has been a rollercoaster of ups and downs, Schwarzenegger has seemingly overcome his past trauma, including his divorce from Maria Shriver in 2021, decades after his humble beginnings in Austria. Schwarzenegger is the father of five children, Katherine Schwarzenegger Pratt, 33; Christina, 31; Patrick, 29; Christopher, 25; and Joseph Baena, 25. He clearly loves his kids, who, thankfully, had a much better childhood than their father.