Do You Know The Ex Halsey Is Putting On Blast In Without Me?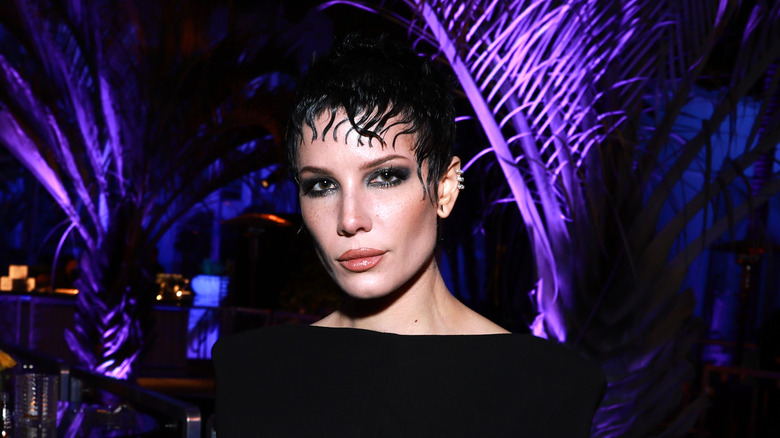 Matt Winkelmeyer/vf23/Getty Images
Halsey, born Ashley Nicolette Frangipane, has emerged as a force to be reckoned with in the music industry. With her raw and honest lyrics, mesmerizing vocals, and fearless attitude, Halsey's stunning transformation has established themselves as an artist who fearlessly breaks boundaries and speaks their truth.
Her music began to gain traction with the release of her debut EP, "Room 93," in 2014. However, it wasn't until she released her single, "Ghost," that she had her breakthrough as a musician. The single propelled her into the limelight, and she has since released several chart-topping hits. One hit in particular that gained the attention of fans is her song "Without Me." Halsey revealed that the song delves into the intimate details of her past relationship with fellow artist G-Eazy. Released in 2018, the song served as a cathartic exploration of love, betrayal, and personal growth.
"Without Me" is an emotionally charged anthem that confronts the complexities of a toxic relationship. In an Apple Music interview, they told Zane Lowe, "It's about my life and about my relationship that the world has watched so closely and so vehemently like in the past year and a half. My fans are really going to be like, whoa [at] all the video content, everything behind the song is just me."
Without Me delves into the pain of their relationship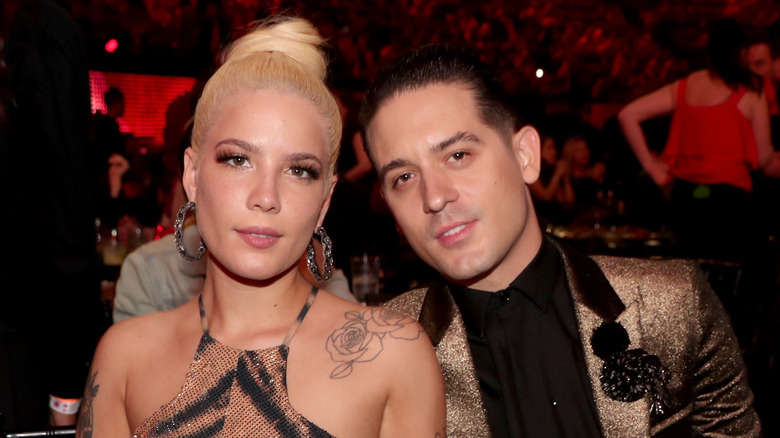 Christopher Polk/Getty Images
The song "Without Me" has resonated with fans on a profound level. Through the track, Halsey not only confronts her own pain but also reclaims her power. She confessed that the song was the first she wrote under her given name, Ashley, as opposed to her stage name, Halsey. Admittedly, writing the song wasn't an easy feat. She further explained to Zane Lowe, "It kind of gave me like an existential crisis as an artist a little bit because I've prided myself on being an artist who's authentic and writes about her life and all that stuff." She added, "Then when I made this ... I felt just how bad it hurt."
Halsey was well aware that the world had a lot to say about their relationship with G-Eazy, but they just wanted to live their life. "This relationship has been one of the most liberating things that's ever happened to me because it made me put my phone down and go, 'I don't care what you think because this makes me happy,'" Halsey said at the time.
Halsey found new love after a tumultuous relationship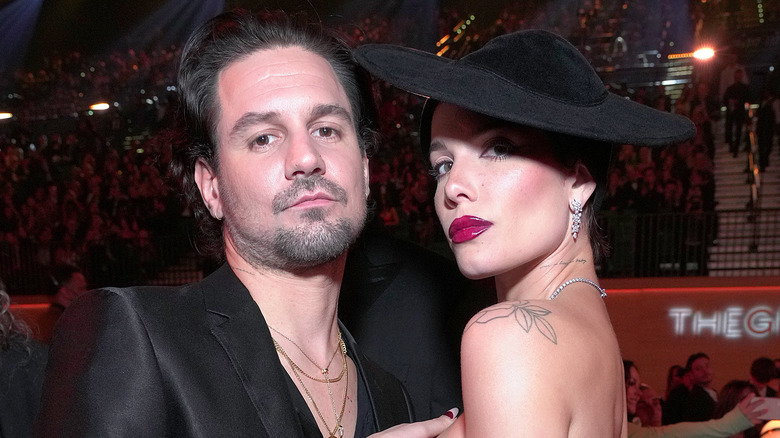 Kevin Mazur/Getty Images
Following her split with G-Eazy, Halsey moved on and began a relationship with Alev Aydin. The pair were first seen together at a Los Angeles Lakers game in 2019. But prior to dating, Halsey and Aydin had been friends for four years. The singer felt like the stars aligned for their relationship to shift into a romantic one. The feelings were mutual, as Halsey told Allure, "He and I were both like, 'Oh, my gosh! You're the person I'm supposed to start a family with.'" And the pair ultimately did start a family together. They first announced Halsey's pregnancy in January 2021. She gave birth to their son Ender in July 2021, around the same time her interview for Allure was published.
However, after four years together, the pair decided to go their separate ways in April 2023. The split was reported to be amicable as they'd like to focus on co-parenting. According to US Weekly, Halsey requested full physical custody of their son, though the reason for their breakup remains undisclosed.