Ivanka Trump's Heartwarming Memories Of Late Mother Ivana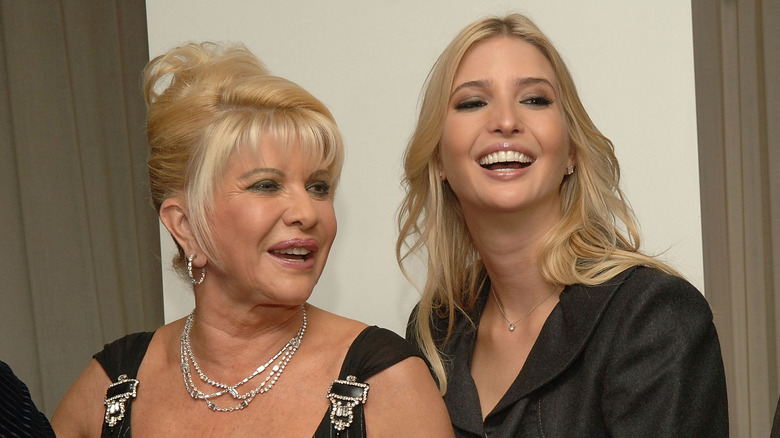 Duffy-marie Arnoult/Getty Images
The July 2022 death of Ivana Trump stunned the political world as well as her family. The 73-year-old had fallen down the stairs in her Upper East Side home in New York City. Her sudden death was ruled an accident, a result of blunt impact injuries to her torso from the fall. The first wife of former President Donald Trump left behind three children, Donald Trump Jr., Ivanka Trump, and Eric Trump, all of whom took her death extremely hard.
While all three of her kids have shared memories of her on their social media platforms, it is Ivana's only daughter who has written in detail the pain she feels since burying her mother. Ivanka has not spoken much about the tragedy in the media aside from the initial confirmation of her death. Instead, she has used her Instagram profile to express her immense heartache since losing Ivana. In each post, Ivanka highlights a different milestone in her grieving process, all of which indicate the great loss she feels.
The holiday season has been difficult for Ivanka Trump since losing her mother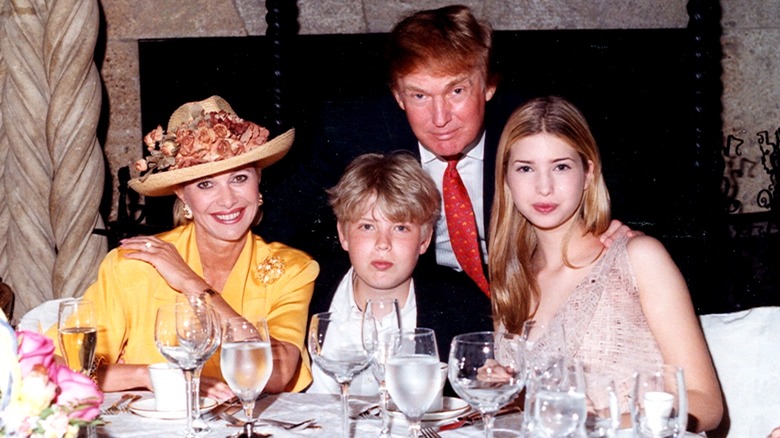 Davidoff Studios Photography/Getty Images
In December 2022, Ivanka Trump took to her Instagram feed to share several intimate photos of her mother, Ivana Trump, during different Christmases over the years. In the first image, a young Ivanka kisses her gleaming mom on the cheek during what appears to be a holiday potluck. In the next, Ivana is pictured smiling with her children next to a Christmas tree.
Ivanka penned a touching caption to the post, admitting that what should be a joyous time is now marked by sadness. "This is the first holiday season since the passing of my mother. It's true: grief during the holidays can be harder than any other time of the year. Learning to celebrate differently is a challenge," she wrote. These photos attracted over 190,000 likes and hundreds of comments from those sending their well-wishes to Ivanka.
In the lengthy caption, the 41-year-old wrote that she is working on making new memories with her own children and remaining family members. One key moment that stood out for Ivanka is her children bonding with her 96-year-old grandmother. Even with so much love surrounding her, she still feels the void left by her doting mother, Ivanka shared. 
Ivanka celebrated her late mother's birthday by sharing rare family photos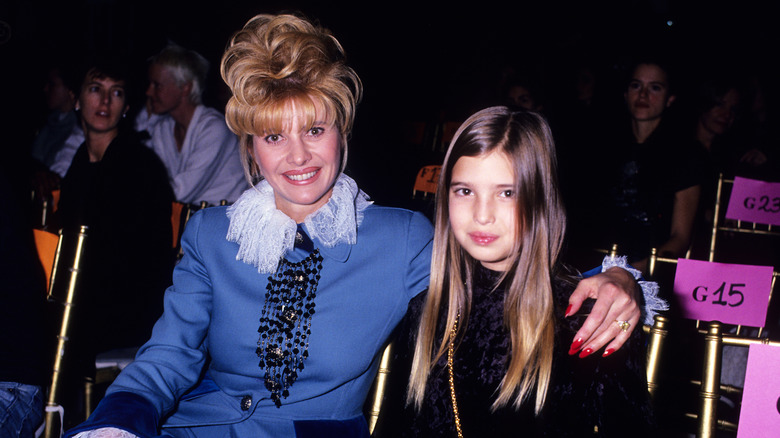 Gene Shaw/Getty Images
February 20, 2023, would have been Ivana Trump's 74th birthday. In true fashion, Ivanka Trump celebrated the day with another heartfelt post. This time, the pictures showed Ivana with her children and her former spouse, Donald Trump, during their marriage, which lasted from April 1977 to December 1990. "Today would have been my mom's 74th birthday. She was the funniest, smartest and most glamorous woman I knew. She lived each minute of her life to the absolute fullest," Ivanka wrote.
The first image in this series of photos shows mother and daughter enjoying some quality ski time. A few swipes right show a rare family image with Ivana waving at the camera with her former husband alongside Ivanka and Donald Trump Jr. Ivanka penned another touching tribute on Mother's Day, the first she has spent without the Czechoslovakia-born socialite.
For the most part, she has chosen to heal from her mother's death privately. Since Ivana's death, Ivanka has not given any interviews about the loss and will likely keep it that way for a while. Ivanka is distancing herself from her powerful father's political career as the family faces controversy stemming from it. Therefore, her supporters shouldn't expect to hear much from her aside from her active Instagram account.