Nick And Meredith's Relationship On Grey's Anatomy Left Ellen Pompeo Frustrated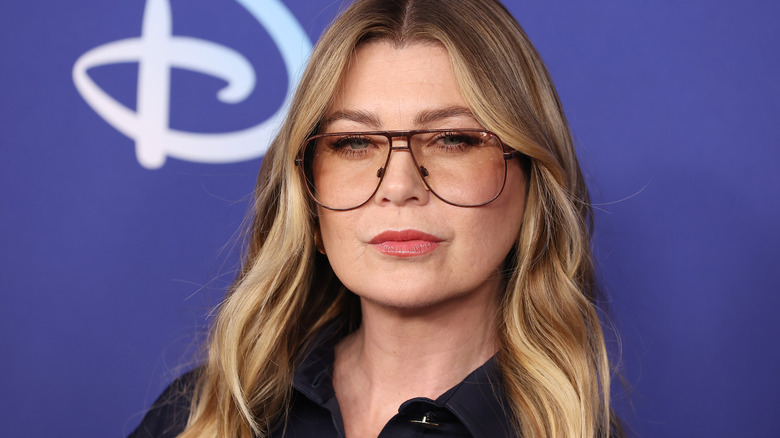 Arturo Holmes/Getty Images
When a character you love from a fictional series makes a bad choice or two, you probably shrug it off. After all, they still have some growing to do. When the bad decisions just keep on coming, even after there's been a significant amount of growth in your character, that's when things start to get a bit annoying. And when you're the person who plays that character and knows them like the back of your hand, that feeling of annoyance can become downright frustrating.
That's exactly how Ellen Pompeo, star of the long-running hit show "Grey's Anatomy," feels about her famous character Meredith Grey. Pompeo opened up about her frustrations with Dr. Grey during the "Actors on Actors" series with Variety, where Pompeo, who was joined by her former costar Katherine Heigl, admitted that while she loves her role, she felt happy to "step away" from the character.
"Somehow, Meredith can't figure out how to make a relationship work, still, after all this time," she stated. The relationship she's talking about is Meredith's latest love interest, Nick Marsh.
Pompeo is rooting for Meredith and Nick
Ellen Pompeo and fellow TV actor Scott Speedman, who plays Nick Marsh in "Grey's Anatomy," are buddies on and offscreen. In an interview with Esquire, Speedman explained that he and Pompeo "connected" during his first appearance on the show when he was a guest actor. The chemistry he had with the cast, including Pompeo, was good enough for the producers to invite him back as a mainstay.
Likewise, Pompeo has nothing but nice things to say about her costar. During her chat with Variety, she said, "Scott Speedman plays Meredith's love interest, Nick Marsh, and I love Speedman." Their friendship is one of the reasons Pompeo is rooting for Meredith to get things right with this relationship. After nearly two decades on the air, she believes, "it's OK for Meredith to stop making bad decisions" and have a healthy, blossoming relationship, with no out-of-character moments involved. Meredith has made more than a few questionable choices in her relationship with Nick, including keeping Nick in the dark about her decision to move to Boston (via Vulture).
Fans still love Meredith, bad decision-making and all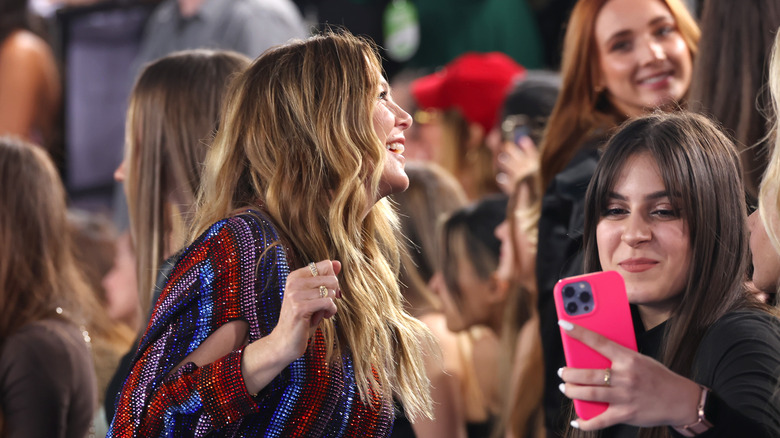 Amy Sussman/Getty Images
To the steadfast fans of "Grey's Anatomy," Meredith Grey is a wonderful role model. The medical drama has been delivering new episodes since 2005, yet the character remains as beloved as ever. When she made her exit as a regular on the show in February 2023, diehard "Grey's" fans lamented the loss of their favorite onscreen doctor (via Entertainment Tonight). Meredith is relatable and strong-willed, the antithesis of the damsel in distress trope. She's a successful physician and an awesome mom. Not only has she survived too many heart-wrenching tragedies to count, but she's also been able to move forward from them as a stronger person than she was before.
We've seen the surgical intern grow as a character in so many ways, but, frustratingly enough, her decision-making (particularly in the men department) is the one area in her life that just doesn't seem to be improving. Still, we are excited as ever that Ellen Pompeo has stayed on Grey's Anatomy so we can see what Meredith's next adventure has in store for her.