Taylor Swift Doesn't Count Justin Bieber As A Friend - Here's What We Know About Their Relationship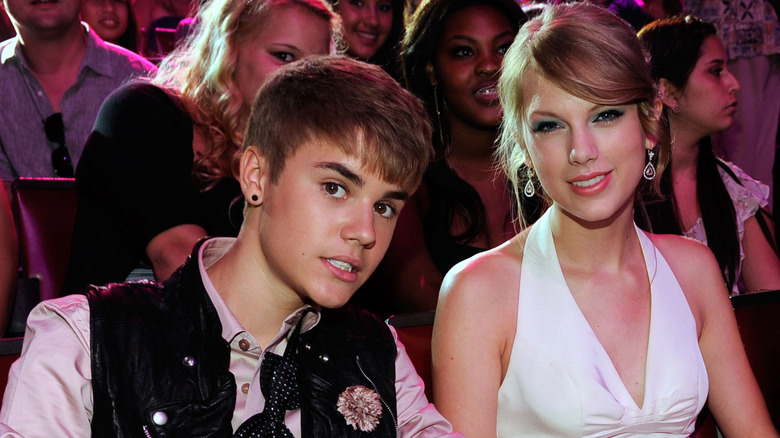 Kevin Mazur/tca 2011/Getty Images
Hollywood has definitely served as the battleground for drama and is the epicenter of celebrity gossip. A rift between celebrities can be quite interesting. So it's not surprising that the fallout between two of the most high-profile music artists of today's generation — Taylor Swift and Justin Bieber — has captivated the public for years. 
Within a span of a decade, Swift and Bieber's bond has seen the good, the bad, and the ugly. The two phenomenal artists had each other's backs at the start of their music careers and were supportive of their romantic relationships, particularly when Bieber started dating Swift's best friend Selena Gomez. But their friendship started taking an unpleasant turn when Bieber and Gomez broke up repeatedly over the next few years.
Still, this was just one of the many reasons why the two multi-awarded singer-songwriters can no longer be in the same room, and can't be on speaking terms either. There are a lot of things that happened between the two that eventually led to their friendship to what seems to be the point of no return.
Swift and Bieber used to support each other's music careers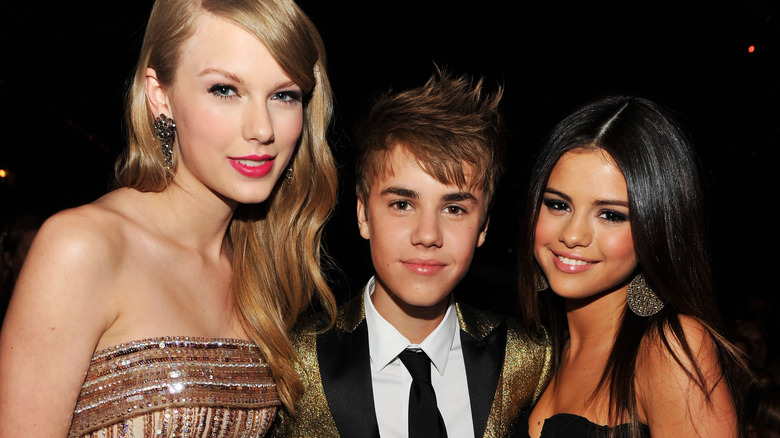 Kevin Mazur/Getty Images
In 2009, Taylor Swift invited Justin Bieber to be her opening act for the "Fearless" world tour. However, Bieber was only able to open for two of Swift's concert dates in the U.K. since he injured his foot while performing "One Time" at Wembley Stadium. He continued to support her through the years and even surprised fans as he performed as a guest for Swift's "Speak Now" concert in 2011. "Would it be alright if I brought out my friend Justin?" Swift asked the audience when the band started playing the hit song "Baby," as seen on a YouTube video of the pair's performance together. 
Despite their strong bond, their friendship saw a decline when Jelena, a term coined to refer to Bieber and Selena Gomez's on-and-off relationship, ran into some rough patches. It seems like Swift wasn't the biggest Jelena fan after all. The Los Angeles Times even published Swift's not-so-pleasant reaction upon seeing Jelena hug and kiss backstage at the Billboard Music Awards. 
Given the multiple cheating allegations against Bieber, Swift has always had her bestie's back and she has remained #TeamSelena all these years. It was even speculated that Swift used a song from the album "Midnights" to call out Bieber over his treatment of Gomez. 
Their friendship is nowhere near reconciliation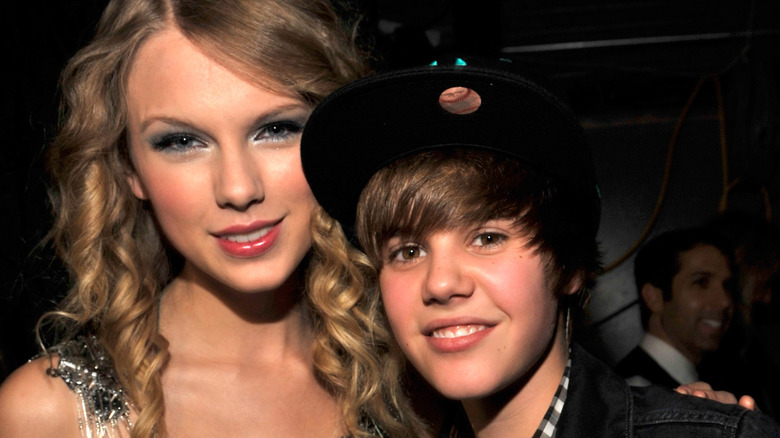 Kevin Mazur/Getty Images
The bad blood between the two music icons continued as Justin Bieber seemed to be siding with the people Taylor Swift has been feuding with, such as Kanye West and Scooter Braun. In 2016, Bieber posted a screenshot of his FaceTime with Braun and Ye with the caption "Taylor Swift what up." He then apologized for it in 2019 but also vehemently defended Braun amid the entrepreneur and music manager's feud with Swift. The "Shake it Off" singer couldn't help but express her dismay after Braun bought the masters of her music from Big Machine Records. Swift published an open letter through a Tumblr post, calling Braun out. She revealed that Braun bullied her for years. She also divulged that she didn't know about the purchase until it came out in the news.
Bieber then chimed in, starting the Instagram post with another apology. He said, "I would like to apologize for posting that hurtful instagram post, at the time i thought it was funny but looking back it was distasteful and insensitive." Bieber was hoping to reconnect with Swift as he added, "One thing i know is both scooter and i love you. I feel like the only way to resolve conflict is through communication." 
While he wanted to talk things out, Bieber also added that Swift was going too far with her Tumblr post. To this day, Swift has not responded to Bieber's post and the two stars aren't likely to reconcile anytime soon.