Brooke Shields Once Went On A Disastrous Date With JFK Jr.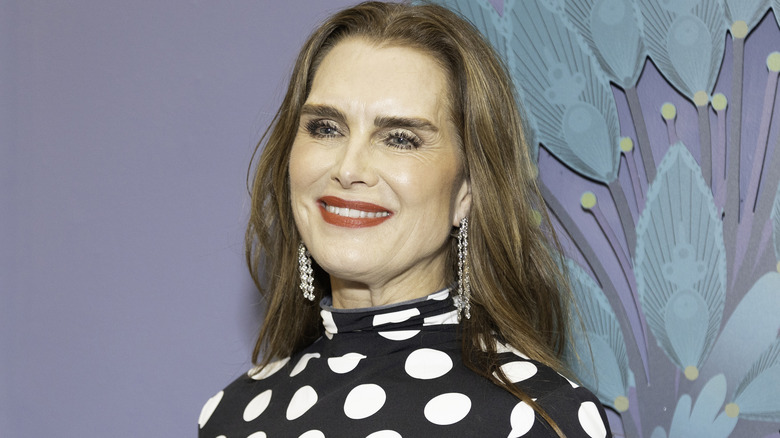 Santiago Felipe/Getty Images
Everyone's had some rough dates before, but most people probably can't relate to having a super-cringy outing with a high-profile son of a former American president. For actress and model Brooke Shields, that was, unfortunately, the case — one of her brutal dating memories involves none other than John F. Kennedy Jr., aka John-John, the son of the 35th President of the United States, John F. Kennedy. JFK Jr., who was an attorney and a journalist, tragically died in a plane crash in 1999 when he was 38 years old. 
In April 2023, Shields told the wild story of their time together during an appearance on "The Howard Stern Show." Although the "Pretty Baby" star had a huge crush on the former President's son beforehand and was excited to go out with him, she was pretty disappointed by how their date actually unfolded. Shields told Stern that he revealed his "true colors" that day. Needless to say, the evening didn't exactly blossom into a long-lasting romance. 
There was promise for him at the start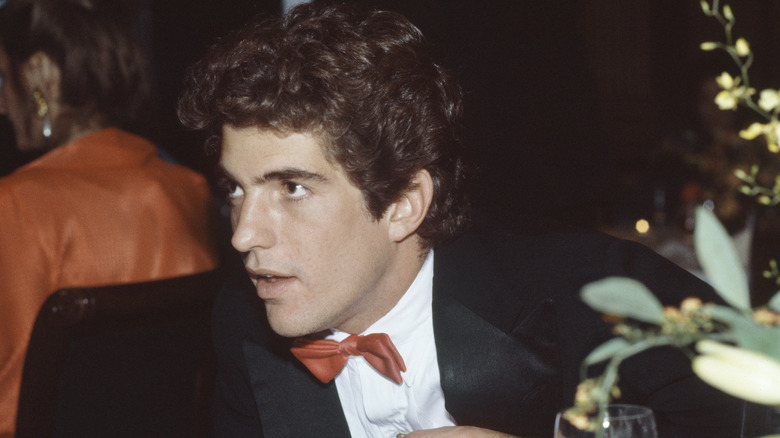 Mariette Pathy Allen/Getty Images
Before John F. Kennedy Jr. let down Brooke Shields in a big way, the actress had high hopes. She told Howard Stern that she was "madly in love" with Kennedy from the time she was three years old. Shields' mother would even say to her, "That's the boy you're gonna marry." Shields initially met Kennedy in Aspen, Colorado, when she went there to attend a wedding and go skiing for the first time. Even though she struggled a lot with skiing and Kennedy did not help her at all, Shields was still charmed by him. 
She recalled during Stern's show that she went to a bar with Kennedy's family one night, and he asked her, "You wanna get out of here?" Shields joked to Stern, "I was like, 'Uh, yeah, I do wanna get outta here, John Kennedy.'" When they went back to his hotel together, things started off really well. "He kissed me, and it was like the best kiss I ever had in my life," the model remembered. "The lips are beautiful, and the face is amazing, and the body, and the person," she gushed. She remembered him as "down to earth," "funny," and "irreverent." Sadly, the romantic moment proved short-lived. 
He was disrespectful when she declined to sleep with him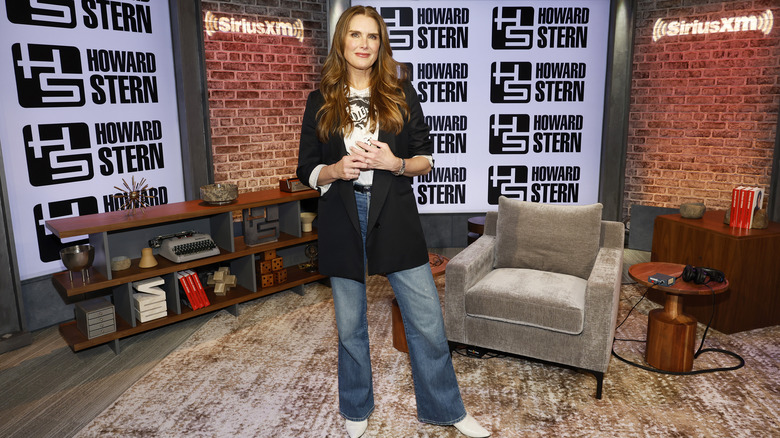 Mike Coppola/Getty Images
After Brooke Shields and John F. Kennedy Jr. shared that passionate kiss, he really wanted to sleep with her. Shields told Howard Stern that she "froze" in that moment. "It was so precious to me," she explained. "And I was like, 'Oh my god, you're falling in love, and if you sleep with him, he may not talk to you again and you can't handle that.'" According to Page Six, the actress was also a virgin at the time, so it wouldn't have necessarily been a light decision for her.
Shields added that if she had slept with him, "I would've given him my entire universe, my heart, my everything," and she wasn't emotionally prepared to face any potential negative consequences of that. After the model declined Kennedy's offer, she had to get a cab home herself, which she described as "less than chivalrous." His behavior toward her only worsened from there. When they saw each other on the slopes the next day, Kennedy wouldn't look at her or speak to her at all. Even when they got snowed in and stuck in Aspen together for an extended period, he still wouldn't communicate with Shields. Based on her story, it seems like Shields made the right call that night.