Prince Harry Wins Small Fight Against Group Challenging His US Visa (But It's Not Over Yet)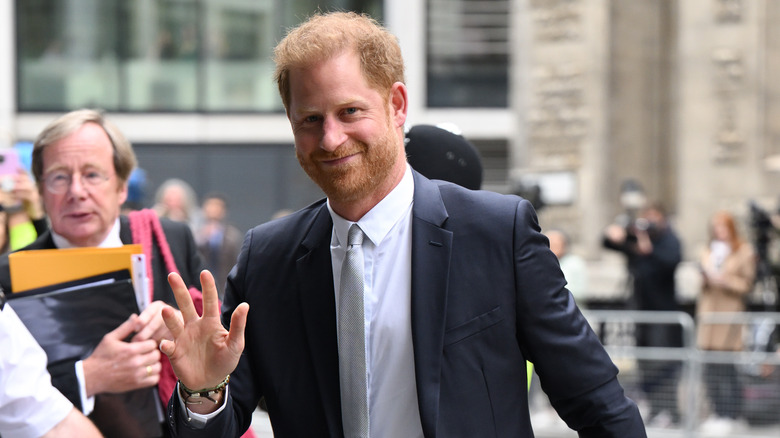 Karwai Tang/Getty Images
Amid Prince Harry's phone hacking trial and battle against the British media, the former-working royal has been dealing with drama regarding his US Visa. In May 2023, the Heritage Foundation, a conservative organization, filed a Freedom of Information request for Harry's immigration records. Harry and his wife, Meghan Markle, left the UK in 2020 for Montecito, a serene beach town in California. Unfortunately for the Heritage Foundation, the Department of Homeland Security (DHS) denied their request, saying (via The New York Post), "To the extent records exist, this office does not find a public interest in disclosure sufficient to override the subject's privacy interests."
However, the Heritage Foundation is not surrendering after this loss. Nile Gardiner, the director of the Heritage Foundation's Margaret Thatcher Center for Freedom, denounced the DHS' decision. Per The New York Post, he said, "We expected to have to fight every step of this case in federal court and will continue to press for transparency and accountability for the American people."
So why exactly is the Heritage Foundation interested in Harry's immigration records? The group wants to know if Harry mentioned his drug use in his visa application. In his memoir "Spare," Harry revealed that he had previously experimented with drugs. The Guardian reported that Gardiner said that the book was the catalyst for the Heritage Foundation's lawsuit. 
Prince Harry tells all about his drug use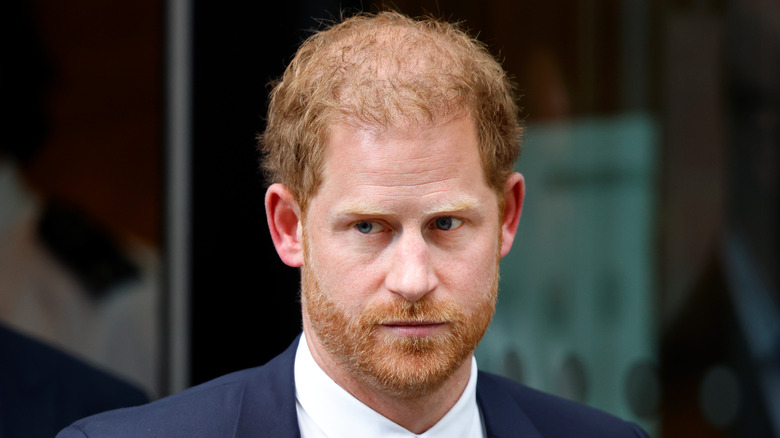 Max Mumby/indigo/Getty Images
Prince Harry did not hold back when discussing his history with drugs in "Spare" and the book's subsequent promotion. Harry revealed that he had done cocaine, marijuana, mushrooms, and other psychedelics. Speaking about psychedelics on "60 Minutes," Harry told Anderson Cooper that it helped him deal with his mother, Princess Diana's death. He said (via Newsweek), "I would never recommend people to do this recreationally. But doing it with the right people if you are suffering from a huge amount of loss, grief or trauma, then these things have a way of working as a medicine."
Of course, the Heritage Foundation does not see things this way. Typically, drug use can negatively affect an individual's chances of receiving a US visa, which is why they're interested in what Harry wrote in his application. Nile Gardiner, who is openly critical of Harry and Meghan Markle, told the BBC, "If Prince Harry was treated differently than anyone else applying, I think it would undermine confidence in the US immigration system and how it is enforced."
He added, "It's important that US officials are seen to be applying the law robustly, effectively, and fairly, otherwise the system doesn't work at all." According to The Guardian, Gardiner said that if the records proved that Harry lied, he should be prosecuted. Despite the DHS' refusal to give up Harry's immigration records, Gardiner revealed that he and the Heritage Foundation would challenge the ruling.