Rosie O'Donnell Is Still In Touch With Ellen DeGeneres After Feud (But Not All Fences Are Mended)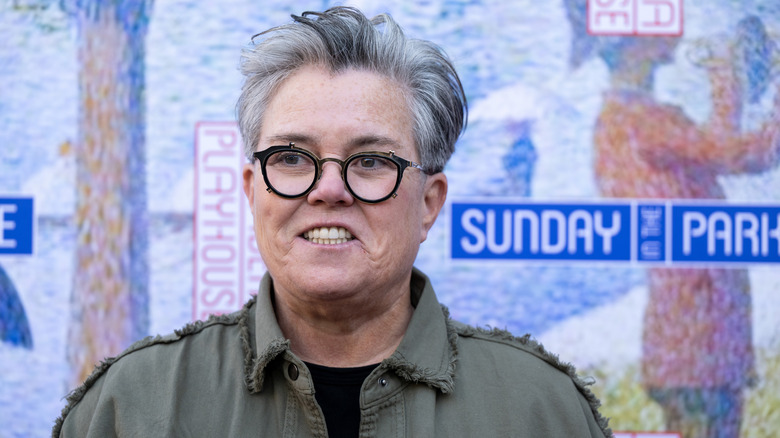 Amanda Edwards/Getty Images
Rosie O'Donnell is an entertainment icon who has had many jobs in Hollywood, from stand-up comedian to actor and talk show host. From 1996 to 2002, O'Donnell hosted "The Rosie O'Donnell Show." One of her guests was fellow comedian and good friend Ellen DeGeneres. Degeneres famously alluded to her sexuality on "The Rosie O'Donnell Show" when she joked that she was "Lebanese."
However, the friendship between O'Donnell and DeGeneres eventually fizzled out. In a 2023 interview with The Hollywood Reporter, O'Donnell disclosed that she and DeGeneres are still on speaking terms, though. O'Donnell said, "She texted me a few weeks ago checking in, seeing how I'm doing, and I asked her how she's surviving not being on TV. It's a big transition. But we've had our weirdness in our relationship. I don't know if it's jealousy, competition, or the fact that she said a mean thing about me once that really hurt my feelings."
O'Donnell noted that this message from DeGeneres likely stemmed from her appearance on "Watch What Happens Live With Andy Cohen." In September 2022, O'Donnell told Cohen that their friendship ended because DeGeneres went on Larry King and said, "I don't know Rosie. We're not friends." O'Donnell told The Hollywood Reporter that DeGeneres apologized, but that she has no plans to rekindle the friendship.
Rosie O'Donnell declined to go on The Ellen DeGeneres Show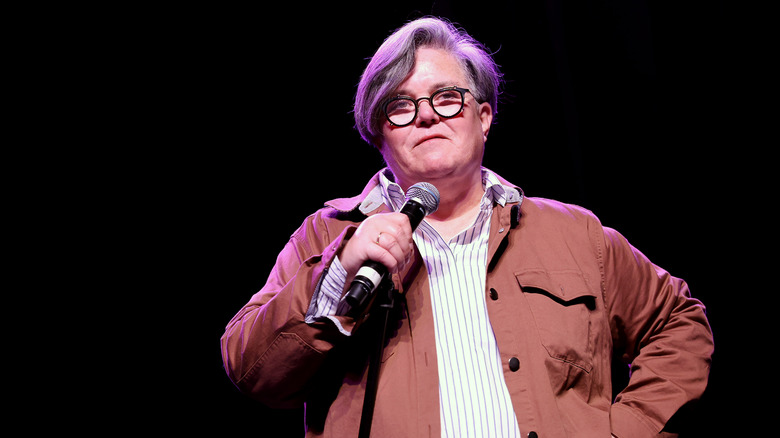 Amy Sussman/Getty Images
Speaking to The Hollywood Reporter about Ellen DeGeneres, Rosie O'Donnell made it clear how she feels about the now-infamous talk show host and the comments she made to Larry King. She said, "I have a picture of her holding [my then-infant son] Parker. I know her mother. I could identify her brother without her in the room. I knew her for so many years. It just felt like I don't trust this person to be in my world." O'Donnell also revealed to the publication that she was once denied the opportunity to go on "The Ellen DeGeneres Show," and chose to say no any time she was asked to appear on the show subsequently. 
Despite the bad blood between them, O'Donnell has refrained from making negative comments about DeGeneres. In 2020, DeGeneres' reputation came under fire when employees from "The Ellen DeGeneres Show" revealed that working for her was a nightmare and that DeGeneres is not as kind as she portrays herself publicly.
O'Donnell has shared her thoughts on DeGeneres' talk show drama on the podcast "Busy Philipps Is Doing Her Best." She said, "You can't fake your essence," before adding, "That's why I have compassion for Ellen, right? I have compassion, even though, you know, I hear the stories and I understand. I think she has some social awkwardness" (via People).