The Split J.Lo Calls The The Biggest Heartbreak She Ever Experienced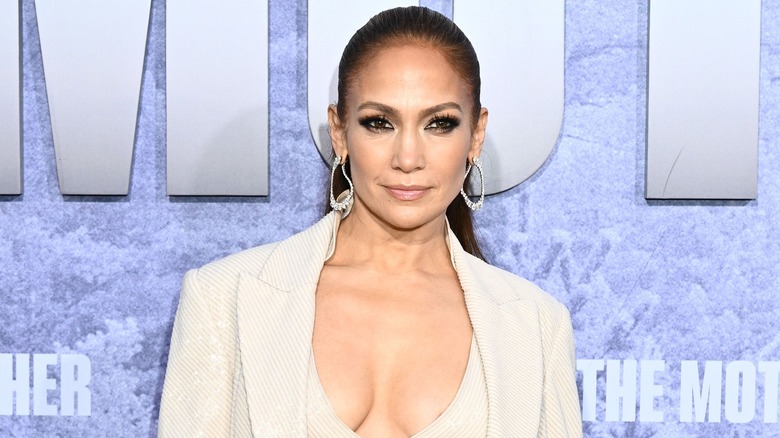 Andrew Toth/Getty Images
Jennifer Lopez's romantic relationships have made headlines ever since she became famous. From her romance with Sean "Diddy" Combs in 1999 to her engagement to Alex Rodriguez in 2019, the "Jenny From the Block" singer has been in some high profile relationships over the years. "For me, the relationship journey has been very up and down. But it didn't have to do with anybody else but me — it was about me figuring out me. Until you learn to love yourself, you can't completely love [someone else] in a way that is pure and true," she told Harper's Bazaar in 2019.
Lopez has been married four times and she's been engaged six times, most recently to Ben Affleck. Lopez's relationship with Affleck has spanned decades, as the two were first linked in 2002 when they met on the set of the film "Gigli." Dubbed Bennifer, the couple seemed to make headlines every other day when they were first together. When Affleck proposed with that huge Harry Winston pink diamond, people just couldn't get enough. Things didn't work out the first time around, however, leaving Lopez single and on the hunt to find love again. 
She did, with Marc Anthony. Two kids and 10 years after saying "I do," the two divorced in 2014. Her relationships with Casper "Beau" Smart and Rodriguez would come and go next. Out of all of her breakups, however, there is one that caused her the most heartbreak.
Jennifer Lopez was crushed when her relationship with Ben Affleck didn't work out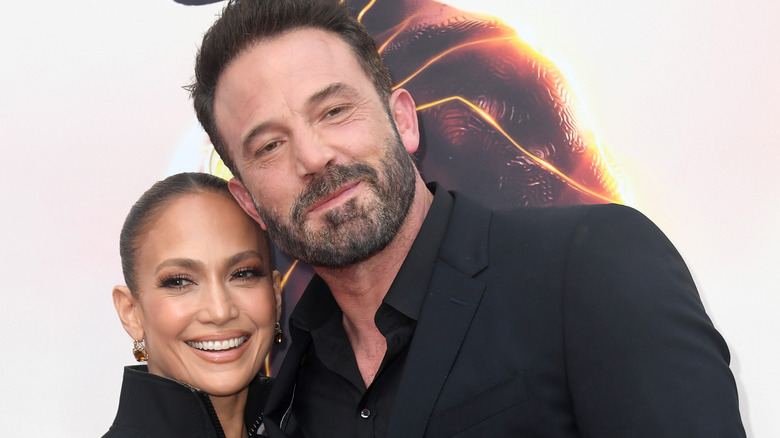 Albert L. Ortega/Getty Images
The year was 2004. Jennifer Lopez and Ben Affleck had already postponed their wedding when they decided to go their separate ways. "Jennifer Lopez has ended her engagement to Ben Affleck. At this difficult time, we ask that you respect her privacy," read a statement given to MTV at the time. It wasn't until the two reconnected years later that they both started opening up about that time in their lives. "The idea that people hate you and they hate you together and that being together is poison and ugly and toxic and the thing none of us want to be part of," Affleck said on an episode of "The Howard Stern Show" in 2021. But the split wasn't easy — and Lopez even called it her biggest heartbreak ever.
"It was so painful after we broke up. Once we called off that wedding 20 years ago, it was the biggest heartbreak of my life, and I honestly felt like I was going to die," Lopez revealed in an interview with Zane Lowe on Apple Music 1. After the split, Lopez explained that she couldn't even perform the songs she had written on her album "This Is Me... Then" that were about Affleck because it was just too painful. 
Jennifer Lopez & Ben Affleck got married... twice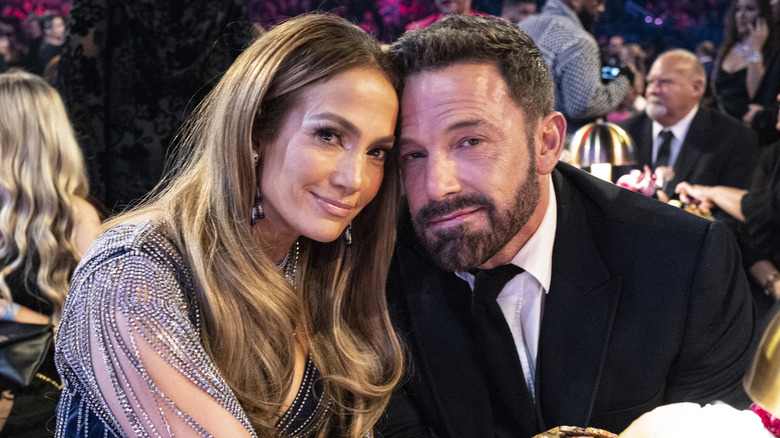 John Shearer/Getty Images
Jennifer Lopez and Ben Affleck stayed friends following their split and really never said anything bad about one another. After Affleck's divorce from Jennifer Garner and Lopez's split from Alex Rodriguez, the two reconnected. At first, they tried to keep things pretty hush-hush, but on Lopez's 52nd birthday, she decided to make their reunion Instagram official. At the time, she shared some pictures on social media, and she included one of her and Affleck kissing on a boat. From there, the romance heated up and Bennifer got a second chance at love. In July 2022, the couple exchanged vows in Las Vegas.
"We did it. Love is beautiful. Love is kind. And it turns out love is patient. Twenty years patient," Lopez wrote on her subscription-only website, "On the JLo," according to Us Weekly. "[E]xactly what we wanted. Last night we flew to Vegas, stood in line for a license with four other couples, all making the same journey to the wedding capital of the world," she added. About a month later, the couple gathered in Georgia with family and friends for a more elaborate wedding, as evidenced by photos supplied by the Daily Mail. Lopez and Affleck have finally gotten their happily ever after.