How Tom Holland Became BFFs With Amanda Seyfried's Kids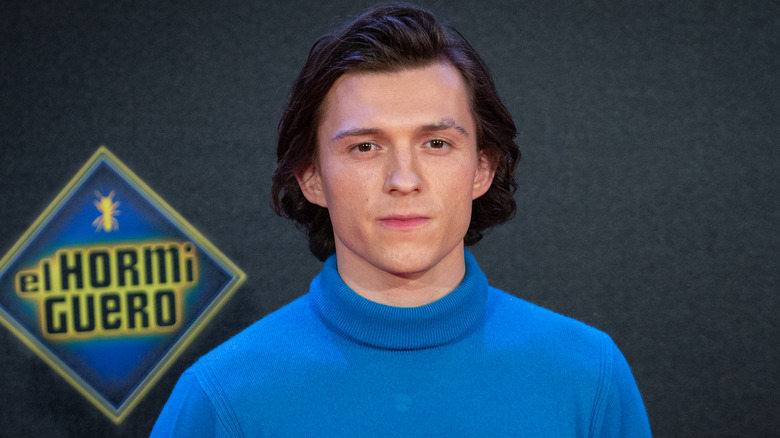 Pablo Cuadra/Getty Images
Life in Hollywood is a double-edged sword — the glitz and glamor may offer a certain allure, but forging connections amidst the demanding and competitive world of showbiz can be a real challenge. Since genuine friendship isn't easy to come by in the industry, some celebs opt to have "normal" people best friends. Thankfully for Amanda Seyfried and Tom Holland, the opportunity to foster such budding friendship presented itself on the set of their project together, "The Crowded Room."
The pair teamed up for the first time in the series created by Oscar winner Akiva Goldsman, "The Crowded Room," which premiered on Apple TV+ on June 9, 2023. As they developed a friendship on the set of their series, Holland seemingly also became BFFs with Seyfried's kids as well. The "Mean Girls" actor shared how co-star Holland was able to get along with her children during the filming of the show.
Seyfried's children haven't watched Holland's Spider-Man films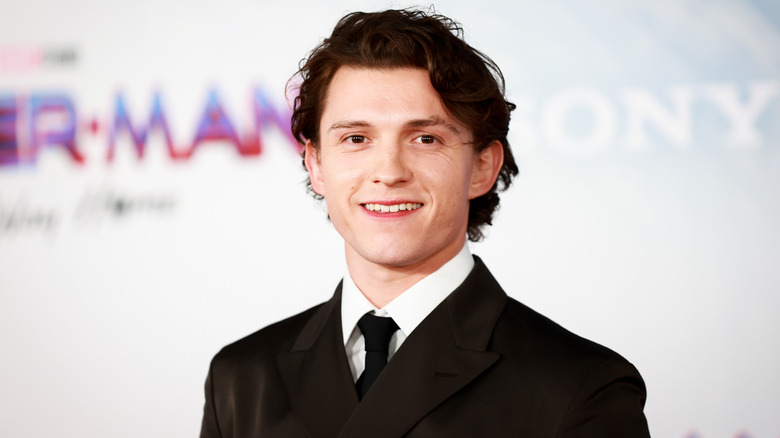 Matt Winkelmeyer/Getty Images
In an exclusive interview with E! News, Amanda Seyfried mentioned that the drawings her daughter did paved the way for the friendship to blossom between Tom Holland and her two children — six-year-old Nina and two-year-old Thomas. Seyfried said, "[My daughter] would be drawing, and [Holland] would like go, "Hello!'" 
Seyfried also confirmed that she plans on letting her children watch Tom Holland's "Spider-Man" movies in the future. "I'm excited for my daughter to get into those movies and my son. I mean, he's going to freak out," Seyfried further shared to E! News. As fitting as his role as the friendly neighborhood Spider-Man, the British actor also seemed to show a lovely relationship with Seyfried's dog named Finn. "He loved my dog. I did have some visits. It was nice," she added. 
Holland's friendship with Seyfried's children isn't surprising since he's previously admitted to loving kids and has been looking forward to becoming a dad.  The Marvel star has always shown his love for children in several ways, and goes as far as dressing up as his superhero persona to visit kids in hospitals such as the Children's Healthcare of Atlanta's Egleston Hospital in 2016 and the Children's Hospital Los Angeles in 2017.
The perfect scene partner on-screen
"The Crowded Room" was inspired by American writer Daniel Keyes' 1981 non-fiction novel "The Minds of Billy Milligan," which talked about the trial of Milligan. He's the first defendant acquitted due to dissociative identity disorder. He pleaded insanity caused by multiple personalities. The plotline of the series might be intriguing and compelling for Amanda Seyfried to take part in it, but one of the main reasons that "The Dropout" actor accepted the role was the chance to work with Tom Holland.
"I wanted to work with Tom, I wanted to see him in this role. I thought it was awesome that he jumped at the chance to do it and I wanted to go toe to toe with him. I thought it'd be really fun," Seyfried told Elle Australia.  The "Mamma Mia!" star does not regret her decision to accept the project and was singing praises for her co-star. In an interview with Collider, she divulged that she was really impressed with Holland's performance and she thought it's ultimately his "hardest role" so far. 
Meanwhile, Holland felt lucky to have worked with Seyfried, and for him, she was the "perfect scene partner." He believed that he was able to do his role well because of Seyfried. "I'm delighted that Amanda and I really hit it off and had a good time because I think it really comes through in the show," Holland said in an interview with Newsweek.