Kelly Ripa And Mark Consuelos Know The Tell-Tale Sign A Marriage Is Headed To Divorce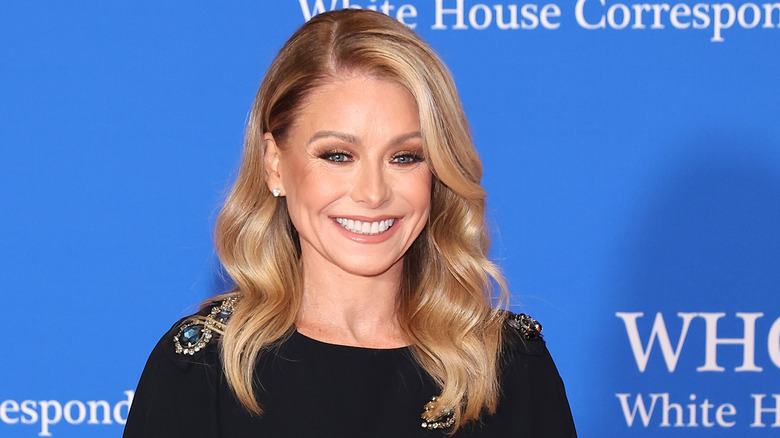 Paul Morigi/Getty Images
Kelly Ripa and Mark Consuelos had a whirlwind romance after they met during a screen test for "All My Children" in 1995. During an April 2020 episode of "Live!" Ripa revealed that it was love at first sight with her now-husband. "I fell in love with Mark the day I met him. The day I met him, I just knew. I knew that he was the guy I was going to marry," she said. The two decided to elope and went to Vegas less than a year later, unforgettably making their relationship official. Ripa and Consuelos went on to have three children together, Michael, Lola, and Joaquin, and really never looked back. Their love story is certainly one for the record books, and the two often share their thoughts on a healthy, long-lasting marriage.
"You're going to fight. You're going to have disagreements. Relationships, marriages are not sprints. It's a marathon," she said. "There's going to be, like, mile 24, when you're like, 'I quit.' But you just got to push through. Just push through," Ripa said during a January 2020 episode of "Live!" There's one thing that Ripa and Mark will never do, however, as they truly believe that it's the "kiss of death" and a sure way to tell that a marriage is doomed.
Kelly Ripa & Mark Consuelos will never renew their wedding vows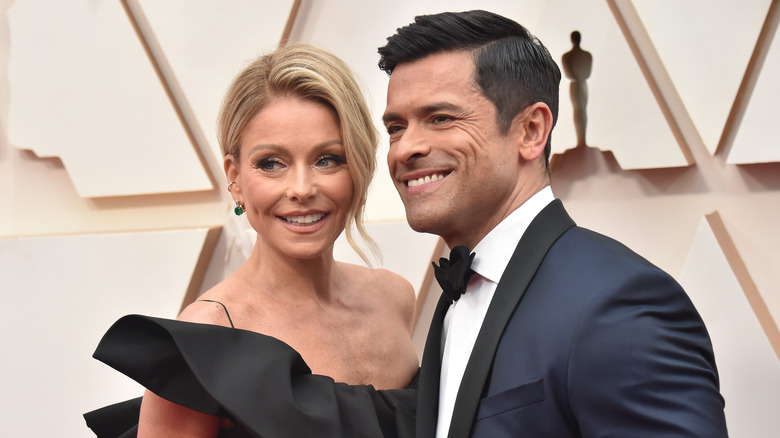 Jeff Kravitz/Getty Images
Kelly Ripa and Mark Consuelos have a good thing going, and they aren't about to jinx themselves by renewing their wedding vows. "We are very superstitious about vow renewals," Ripa said on the June 15 episode of "Live!" according to Page Six. "I just feel like a vow renewal is a pre-divorce," she added. Consuelos completely agreed with his wife, adding that he believes that people only decide to renew their vows after the husband does something "messed up." 
Despite not renewing their vows after 17 years of marriage, Ripa and Consuelos are in it for the long haul. "I think if you ask either one of us how long we've been married, we'll probably say something in between three and eight years because that seems like a reasonable number to be married. But then we look and we have adult children and we've gone through a lot of things together. And our kids will show us documentaries that they think we'd find interesting and I'll say to them, 'Oh, you know, Dad and I were married when that went down.' And they're like, 'What? But look at how old-fashioned it is.' They can't conceptualize. It's funny. It goes faster than you think," Ripa told ET in June. Here's to that!