Scott Disick Credits Daughter Penelope For Being A 'Big Help' After Car Accident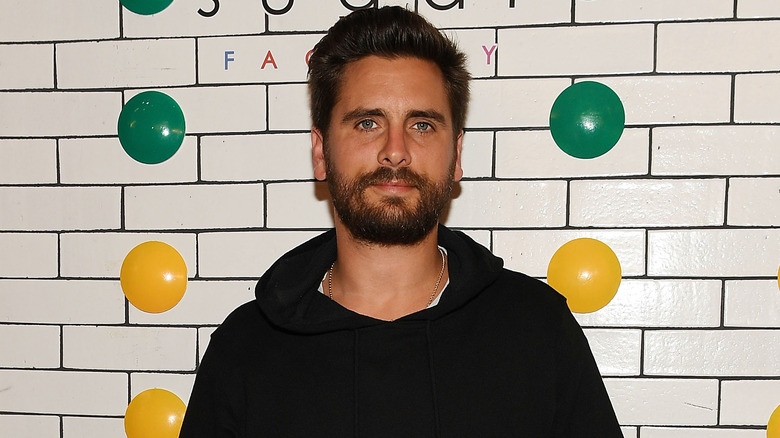 Denise Truscello/Getty Images
"Keeping Up With the Kardashians" star Scott Disick was the victim of a frightening car accident in August 2022 that left him and his family shaken. The reality star and Talentless clothing brand founder was headed to pick up his son Mason from the home of his ex Kourtney Kardashian. While driving through the Calabasas neighborhood, one of the wheels of his SUV got caught on a curb, causing him to hit a pillar and flip over. Photos of the totaled vehicle hit the internet, raising concern about Disick's well-being. Thankfully, he credits his 10-year-old daughter Penelope with coming to his rescue after witnessing the frightening accident.
Disick was riding alone in his truck when it wrecked. However, he was close enough to Kardashian's home that Penelope saw the aftermath of the crash. During an episode of "The Kardashians," the influencer detailed how she sprang into action, even helping with his gorey injury.
Penelope quickly responded to the accident with a wet rag for her father
When Kourtney Kardashian's ex Scott Disick crashed his luxury SUV, he was able to climb out of the sunroof by himself. Still, he was bloody from a head wound that he sustained during impact. The former couple's daughter Penelope immediately ran outside with a wet cloth to wipe the blood from Disick's face.
"She got all the blood off of me when she was there," Disick told Kris Jenner, during a Season 3 episode of "The Kardashians." Penelope was present during the conversation and confirmed her father was bleeding profusely from his injury. He continued praising her for assisting him, adding, "P was a big help."
It's no surprise that the young girl was eager to check on her dad. While Disick adores all of his children, sources have confirmed he has a special bond with his only daughter. In June 2020, a source spoke exclusively with Life & Style Magazine, revealing that Penelope is a complete daddy's girl. "He totally dotes on Penelope, and she adores him. She really looks up to him," the insider said.
Despite the vehicle flipping, Disick only suffered minor injuries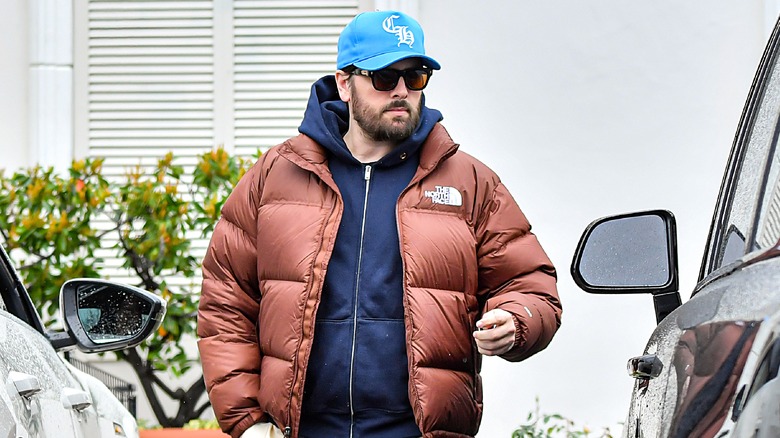 Mega/Getty Images
While Scott Disick's August 2022 car accident left his truck destroyed and him with a forehead wound, he did not sustain any serious injuries. According to a news release issued by the Los Angeles County Sheriff's Department shortly after the crash, excessive speed is what led to Disick flipping the automobile. They concluded he was not driving under the influence of alcohol. Once emergency responders arrived at the scene, Disick refused medical attention and had the truck towed away.
For years, viewers of the famed family's television shows have witnessed a strong bond between Disick, Penelope, and his two other children whom he shares with Kourtney Kardashian. Unfortunately, the relationship between Kardashian and Disick dwindled in 2015. She is now married to rockstar Travis Barker, tying the knot in 2022. However, Disick and the Lemme owner remain committed to being supportive co-parents, dedicated to raising their three children: Mason, Penelope, and Reign.