Donald Trump Says Kids Won't Take On Roles In Potential White House Return (Including Ivanka)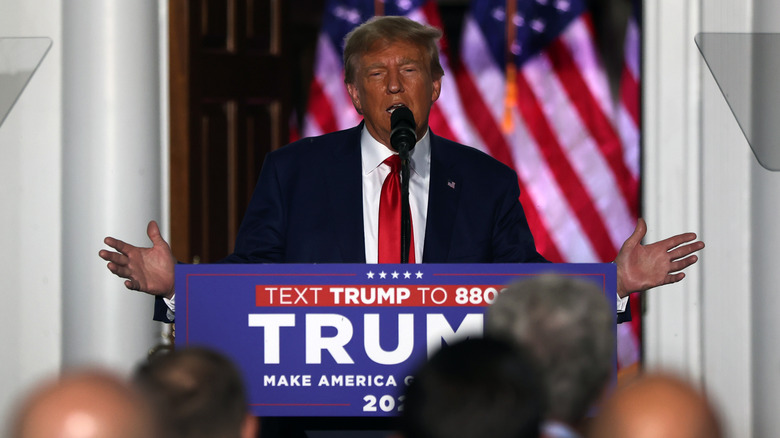 Spencer Platt/Getty Images
If Donald Trump secures the position as Republican presidential nominee in the 2024 election, it won't be the same as his 2018 presidency. One notable change is his children won't be in his Cabinet. Sitting down with Special Report with Bret Baier for Fox News, Donald shared, "I said, 'That's enough for the family.' You know why? It's too painful for the family. My family's been through hell."
According to the former president, his son Eric Trump, the Executive Vice President of The Trump Organization, has been subpoenaed several times since their political journey began. His eldest daughter, Ivanka Trump, felt obligated to close her successful fashion line while supporting the American people in the White House. After Donald's term ended, Ivanka distanced herself from her dad and the political scene.
"I love my father very much. This time around, I am choosing to prioritize my young children and the private life we are creating as a family," Ivanka previously told Fox News. "I do not plan to be involved in politics." The former senior presidential advisor's statement came after her father announced his third run for president. Neither she nor her brother Donald Trump Jr. was present during Donald Sr.'s kick-off celebration at Mar-a-Lago. Even though the former Commander-in-Chief's children won't have an official role in the White House, many are still supporting him on the campaign trail.
Donald Trump's children support his 2024 bid for the presidency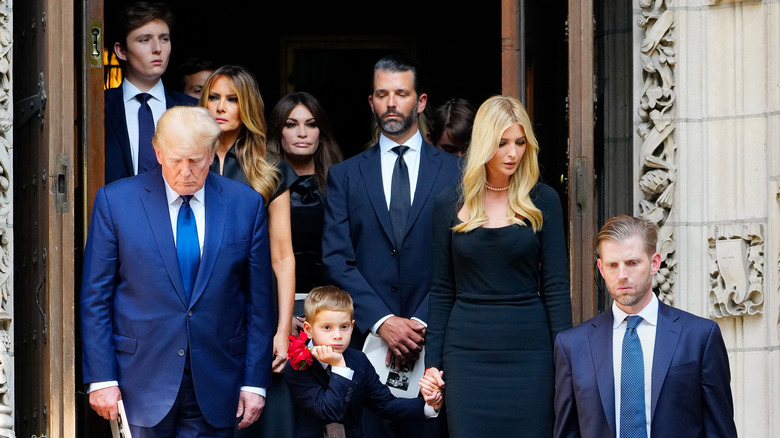 Gotham/Getty Images
Eric Trump is vocal about his support for Donald Trump's 2024 campaign. He retweeted the former assistant secretary of the treasury, Monica Crowley's, post that read, "To ANY Republican/conservative/populist who is not standing with Trump today: Your time has expired." He also celebrated his father's lead in a CBS News poll, writing, "Up another 5pts!" It is one of many pro-Donald Trump posts on his profile.
Donald Trump Jr. continues to speak out for his father and against their opposition on media outlets and his podcast "Triggered." He called his father "The people's President" in a tweet that captured the 45th POTUS mingling at a Waffle House.
However, Ivanka Trump's social media pages are absent of political support for her father. She is staying true to her Fox News statement, "While I will always love and support my father, going forward, I will do so outside the political arena."