HGTV's Orlando Soria Had A Hard Time Hosting Unspouse My House And Build Me Up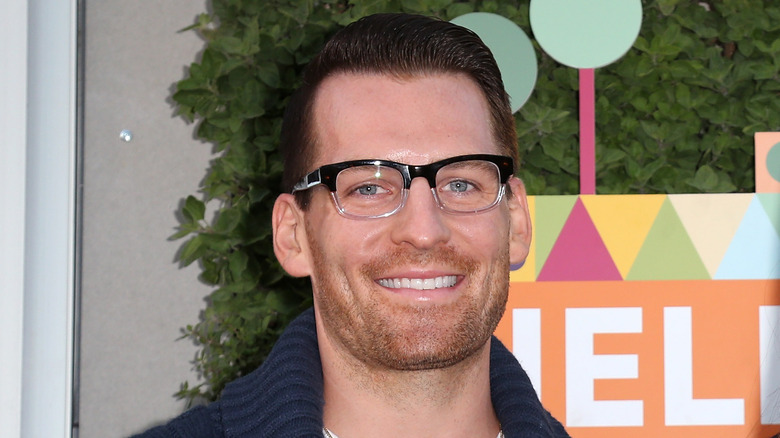 David Livingston/Getty Images
HGTV is the home of feel-good shows, and you know you've transitioned into adulthood when suddenly, you're inside on a Friday evening watching "House Hunters International" or "Fixer Upper." According to Kathleen Finch, the chief programming, content, and brand officer for Scripps Networks Interactive, HGTV has it down to a science. She told Moneyish, "Every story has a happy ending: Every renovation ends on time and looks amazing, and every contractor is hunky ... The only tears on HGTV are the tears of joy when we show a big reveal."
The channel is known for its family-oriented and relaxing content, but one former star revealed that the filming process wasn't a feel-good experience. Orlando Soria was the host and designer behind "Unspouse My House," a show that renovated the homes of people experiencing major life changes, and "Build Me Up," which centered on redesigning homes to spark healing. The former HGTV employee revealed a few secrets about working for the home improvement channel, citing unsatisfactory pay and working conditions.
The truth behind HGTV's productions
You might expect cheery homeowners and hosts behind-the-scenes of HGTV's shows, but Orlando Soria says it's anything but that. The professional interior designer described in a personal blog post working 14-hour days without eating, wearing uncomfortable recording equipment, having no access to private and clean bathrooms, poor COVID-19 safety procedures, and receiving an unlivable wage.
Soria was hesitant to share his experience with the network giant saying, "I thought I'd get in trouble or burn professional bridges." However, he felt the truth needed to come to light. After surviving the filming for the two design shows, Soria claims the network canceled "Build Me Up" after three weeks despite "getting better numbers than Martha Stewart's show."
The cancellation wasn't about his face no longer being on TV but its effect of extinguishing his opportunity for sponsorships and leveraging content deals — extra income the interior artist needed as the show left him with little compensation. He might be one of the HGTV stars who lives an insanely lavish life, but for "Unspouse My House" star, he shares, "After taxes and my agent fees, my take home was $17,500." While "Build Me Up," which came from his original concept, left him pocketing $11 an hour. However, even with 99% turmoil, there was still 1% the ex-host enjoyed.
The only positive thing Orlando Soria had to say about HGTV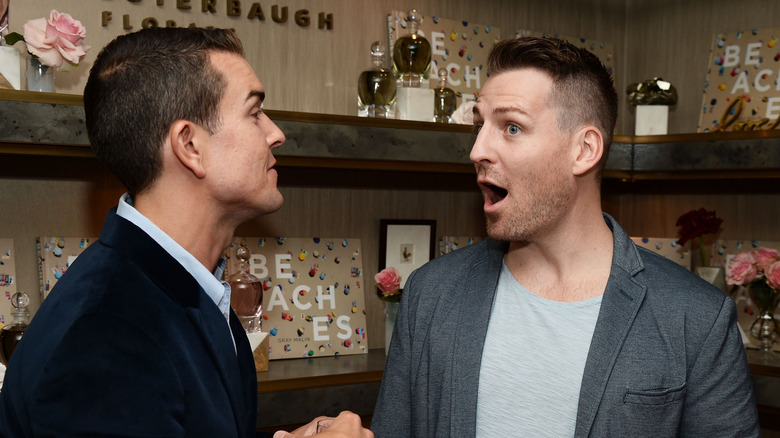 Matt Winkelmeyer/Getty Images
In spite of smiling for the camera while being hungry and risking a contagious virus, Orlando Soria had at least one pleasing experience from his time on set. His co-workers and interviewees made coming to work less miserable. After airing HGTV's dirty laundry in his essay, the designer added, "I have only positive things to say about everyone I came into contact with there, from the executive producers I've known for over 10 years since working on Emily's show 'Secrets from a Stylist' to the marketing team and the coordinators in the office."
Soria even built relationships with the homeowners. He revealed, "I am still friends with a lot of the people who agreed to appear on the show." It was the vulnerability both he and the guests had that allowed for connection. Soria mentioned their willingness to share personal stories "is an enormous gift [he doesn't] take for granted. And one that [he is] still thankful for daily." It seems like there's still hope for humanity.
Despite the experience that makes being an HGTV host appear to be the worst job on earth, Soria says, "It was wonderful, exhilarating, and absolutely worth it and I would do it again, but it was all-encompassing."