How Did Nicole Kidman Meet Her Husband Keith Urban?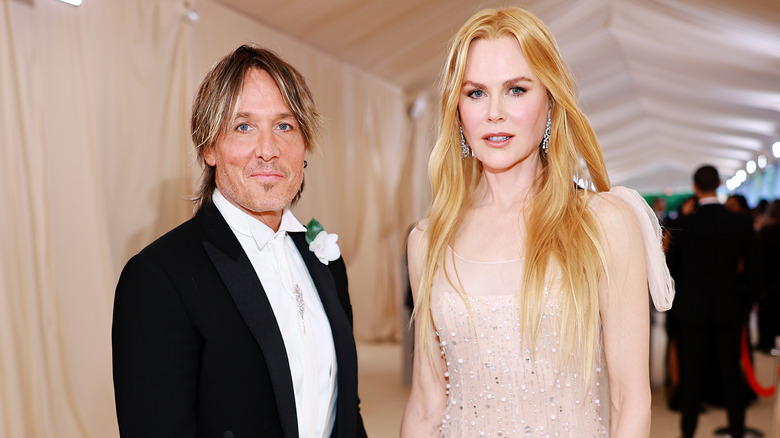 Matt Winkelmeyer/mg23/Getty Images
Love, in itself, is indeed hard to find. And when you're one of Hollywood's biggest stars, finding love might be more challenging compared to a normal person's experience. Fortunately for Academy Award-winning actor, Nicole Kidman, and country singer, Keith Urban, they found love after attending an event. Their love story began at the G'Day USA's event in Los Angeles, California in January 2005– an annual celebration honoring Australians. Despite the "Moulin Rouge" actor being born in Hawaii and the Grammy winner being born in New Zealand, both of them grew up in Australia and are Australian citizens.
Although Kidman revealed she was already smitten by the "American Idol" judge during their first encounter, Urban didn't call her immediately. "I'm like, 'You (Urban) didn't love me at first sight, you didn't notice me,' and he's like, 'Yes, I did but I just didn't let on," Kidman revealed during an appearance on "The Ellen DeGeneres Show" (via Insider) in 2013. "But we kind of met and then about four months later he called me," she added. But to Urban's credit, there was a reason why it took so long for him to get in touch with Kidman.
Love that's worth the wait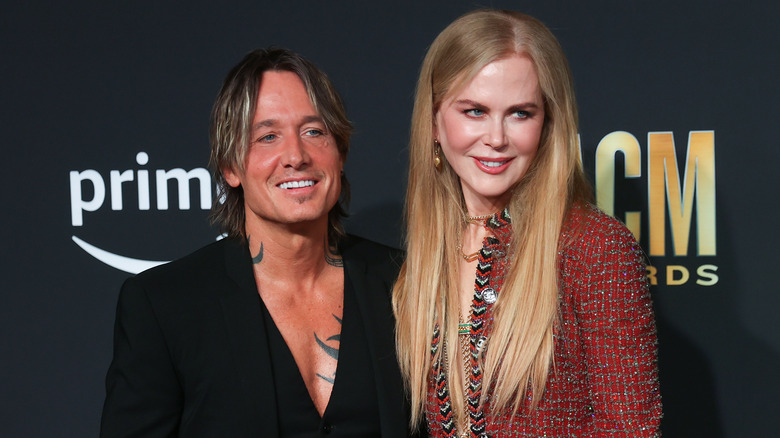 Omar Vega/Getty Images
Nicole Kidman and Keith Urban have been together for so long but this wouldn't be possible if Urban let his insecurities win over him. The country singer was immediately charmed by Kidman's radiant beauty, but his lack of confidence prevented him from making a move. During an appearance on "The Kelly Clarkson Show," he explained how his own insecurities almost got in the way of asking Kidman out: "Literally, I was like, 'There's no way this girl is interested in me at all. So someone had given me her number, and I couldn't bring myself to call that number. I was nervous."
Thankfully, Urban was able to get past his fears and take the leap. After blissful years of marriage, it's safe to say that this leap was definitely worth it. In June 2005, nearly just five months after meeting for the first time, Kidman realized that Urban was the one. She told People, "It was my [38th] birthday, and he stood outside with gardenias at 5 a.m. on my stoop in New York." Kidman felt Urban's sincerity with his sweet gesture. "That is when I went, 'This is the man I hope I get to marry," she gushed.
A lifetime to go for Kidman and Urban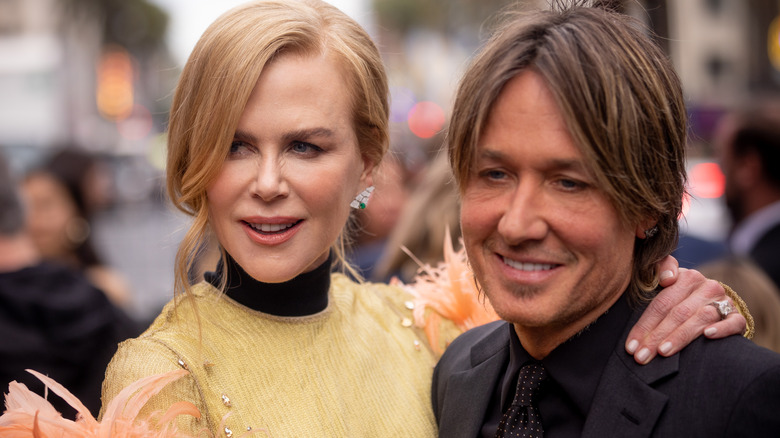 Emma Mcintyre/Getty Images
A little over a year after their first meeting, Nicole Kidman and Keith Urban got engaged in May 2006 and got married the following month in June 2006 in Sydney, Australia. But as all newlyweds would come to know, the real challenges were just about to begin. In October 2006, four months after their fairytale-like wedding, Kidman held an intervention that led Urban to get checked into rehab for treatment of alcohol addiction. Urban has been sober ever since and he believes that Kidman has saved his life. 
Kidman and Urban's relationship has been smooth sailing from then on. In 2008, the couple welcomed their first child together, Sunday Rose. More than two years later, their second daughter, Faith Margaret, was born via surrogate in 2010. The couple has been living in the $3.47 million Nashville mansion they bought in 2008 with their daughters. "Keith and I are very good at immediately clicking off because we have a really good life in Nashville that's very simple, quiet, and nourishing because we've made it like that," Kidman told Harper's Bazaar in 2018.