Rihanna And A$AP Rocky's Romance Changed After Their Son RZA's Birth (For The Better)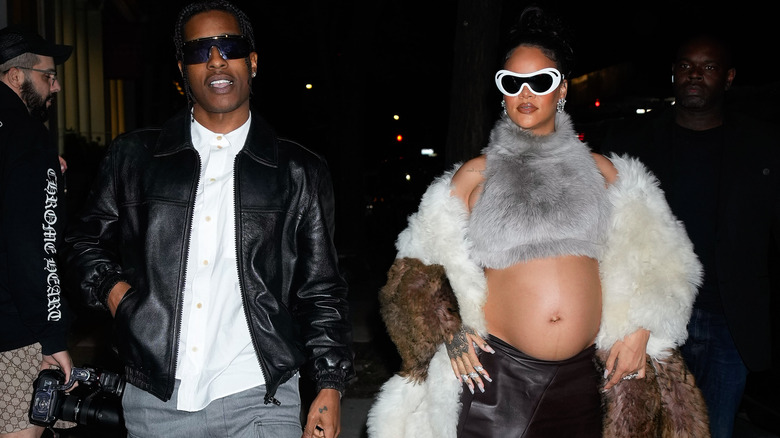 Gotham/Getty Images
Rihanna and rapper A$AP Rocky dated on and off for several years before settling down with one another. The two began as pals in 2012, but they soon found themselves more than just casual acquaintances in 2013. Since then, the pair would see other people before reuniting for good in June 2018, when they sat front row at a Louis Vuitton show together in Paris, though they continued to play coy about their undeniable union. In 2020, the couple was finally ready to confirm what most fans had already known: they were an item. Their relationship blossomed even further in January 2022 when the Fenty Beauty founder announced that she and the A$AP Mob founder were expecting their first child together.
Baby RZA, named after the famed Wu-Tang Clan frontman, made his earthly debut on May 13, 2022. While children do tend to make things different within relationships, the "Umbrella" performer admitted that the couple's son has actually made them closer in more ways than one.
Rihanna revealed that she and A$AP Rocky's friendship grew stronger after RZA's birth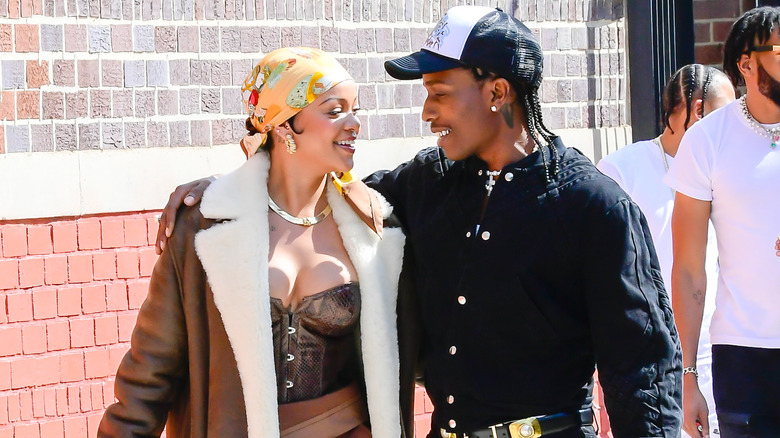 Raymond Hall/Getty Images
What has always been apparent with Rihanna and A$AP Rocky is their immaculate friendship, even as things took a romantic turn. She appeared in his "Fashion Killa" music video while A$AP lent his flawless skin and heartwarming smile to her Fenty Beauty campaign. The two have always supported one another, and when speaking with British Vogue during her February 2023 cover story, RiRi shared that parenting has been no different.
"We're best friends with a baby. We have to be on the same page, but we've always kind of had that in our relationship. Everything changes when you have a baby, but I wouldn't say it's done anything but made us closer," she explained. 
These sentiments were felt even before RZA's arrival by her doting partner himself. During his own May 2021 GQ piece, the Harlem rapper gloated over the Grammy award winner, revealing that he knew without a doubt that he had found the one in his dear friend.
"The love of my life," Rocky referred to Rihanna nearly a year before their baby announcement.
Rihanna enjoys seeing the bond between RZA and A$AP Rocky
Another way that billionaire entrepreneur Rihanna has managed to fall head over heels for her longtime partner, A$AP Rocky, is by observing the bond he shares with 1-year-old RZA. This was another factor in her love story that Rihanna highlighted during her British Vogue conversation with Giles Hattersley.
"I'm just sitting on the sidelines when they're together. I'm literally the girl trying to get into the boys club, waiting for my turn. He is obsessed with his father. And I'm like: 'Didn't I give birth to you? What is going on?' Their connection is undeniable," the 35-year-old gleamed.
Ri and Rocky are patiently awaiting the arrival of baby No. 2, which will grace the world in the upcoming months. In his Father's Day Instagram post, many fans suspected that Rocky was alluding to the couple having a girl after he shared a video showing him wearing a pink hair bonnet while brushing his teeth using pink toothpaste. Admittedly a farfetched theory, but as with everything else, Rocky and Ri will give us a glimpse of their latest addition on their time.