Why Rosie O'Donnell Pioneered The View's Political Edge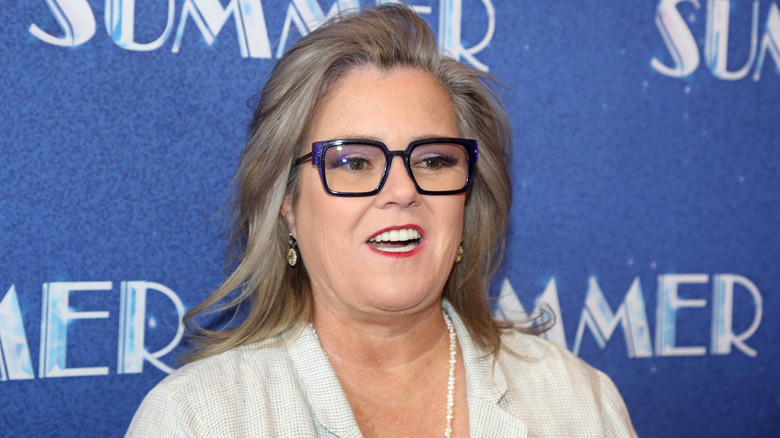 Bruce Glikas/Getty Images
Created by the late Barbara Walters, ABC's "The View" has served as a daytime talk show for women since 1997. With aims to appeal to varying generations of women, the live series is known for its coverage of diverse topics relevant to society, ranging from lighthearted entertainment to sociopolitical news. But apparently, the show's producers weren't always open to the hosts discussing politics on-air.
Comedian Rosie O'Donnell spoke about her experience on "The View," where she served as a moderator and co-host from 2006-2007 and from 2014-2015. Despite a two-year tenure, her work behind the scenes has had a lasting impact on the show's structure. "We would be on and there would be some major news story of a bombing in Iraq or a platoon killed, and they would want you to do the new lipstick shades for segment six," she told The Hollywood Reporter. 
"The View" is now popularly known for coverage of hot topics beyond beauty and entertainment, from abortion laws to transgender rights. There are often heated exchanges between left and right-leaning hosts with some arguments just going way too far, such as those between Meghan McCain and Whoopi Goldberg. However, these hosts represent America's diverse population of opinions, and O'Donnell paved the way for this daytime program to tackle such political matters. She stated, "The show needed to change because it was a show created by a woman with hosts who were women, run by men. And it didn't work."
Rosie O'Donnell's political television run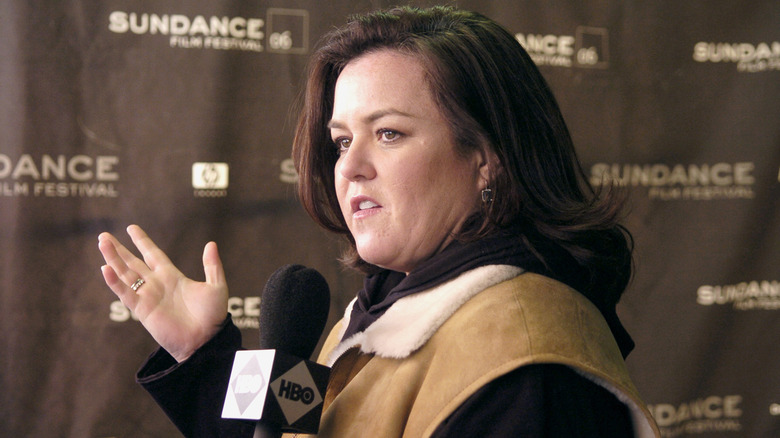 Dan Gorder/Getty Images
From 2006 to 2007, the "Queen of Nice" served as moderator on the daytime talk show's tenth season, alongside conservative co-host Elisabeth Hasselbeck. The two experienced several live blowouts during Rosie O'Donnell's short tenure on the show, the most notorious being one in which they discussed the politics of the Iraq War.
The argument got personal, with O'Donnell calling out Hasselbeck on her complicity in unfair news coverage from the right-wing press. During the argument, O'Donnell called out the implications of her political presence on the show: "Here's how it gets spun in the media. Rosie — big fat lesbian loud Rosie — attacks innocent pure Christian, Elisabeth," per New York Post.
Shortly after, O'Donnell exited the show and did not return until Season 18 in 2014. She stayed on for the season until leaving "The View" for good in 2015. However, O'Donnell is no stranger to being vocal about politics. She headlined her own talk series, "The Rosie O'Donnell Show," from 1996 to 2002where she infamously called out actor Tom Selleck on his support of the NRA. She has also talked openly about queer rights and her devotion to LGBTQ+ activism.
Rosie O'Donnell on her time at The View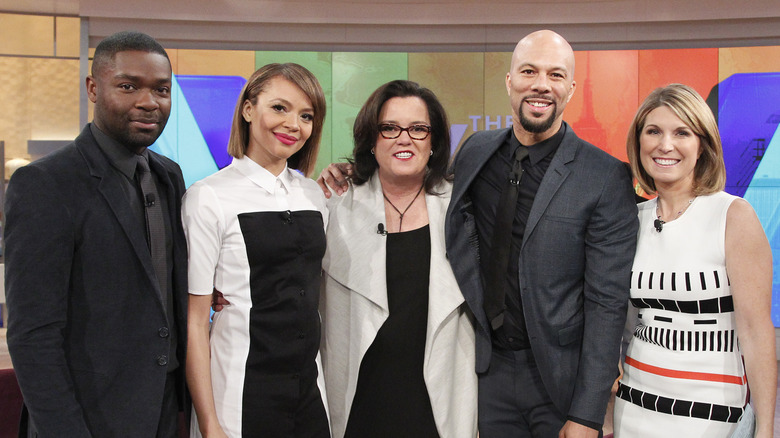 Lou Rocco/Getty Images
During her tenure at "The View," Rosie O'Donnell gave constant pushback to producers on what female viewers wanted to see. Before non-entertainment topics were the norm for women's daytime television, O'Donnell often butted heads with co-creator Bill Geddie on what content the hosts were slated to discuss. She recalled an exchange with Geddie, who "really did not enjoy [her] political views," as she explained to The Hollywood Reporter. "And I would say to him — and we didn't get along at all . . . 'Do you think that women are so dumb that all they want to talk about is thinner thighs in 30 days? Or what's on sale?'" 
Sitting down on the podcast "Now What? With Brooke Shields" earlier this year, O'Donnell revealed that she could never see herself returning to "The View." "It was not something that I would ever do again." O'Donnell explained to Shields, "It's not the best use of my talent to get in a show where I have to argue and defend basic principles of humanity and kindness."