Kelly Ripa Slams '90s Fashion On Live! (But We Haven't Forgotten Her All My Children Looks)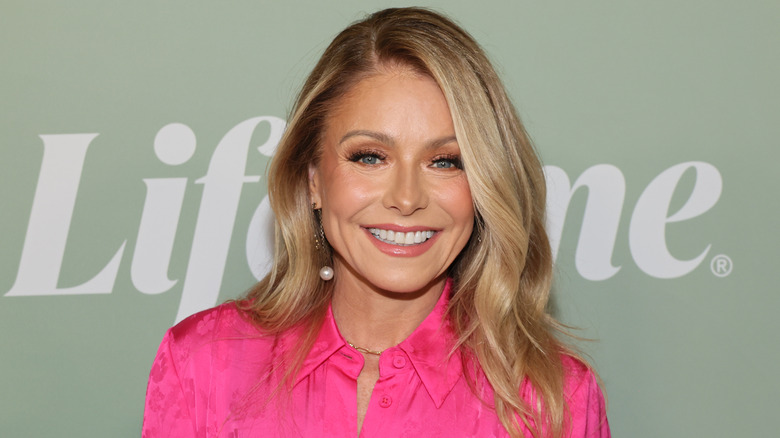 Dia Dipasupil/Getty Images
One of the reasons fans tune in to watch Kelly Ripa start their morning on "Live! With Kelly and Mark" is to see what the multi-talented talk-show host is wearing. And, honestly, also to see what surprising thing will pop out of her sometimes-no-filter mouth. During a recent episode, which she co-hosted with a filling-in Ryan Seacrest, the duo got into a discussion about '90s music, which led to '90s fashion. 
"Let me tell you something about '90s fashion," Ripa asserted, interrupting Seacrest. "It was terrible in the '90s." Not a fan of the resurgence of the decade's trends, she seemingly pointed to someone offscreen, proclaiming, "I don't want to see your flannel shirt. I get it!" She then pointed to another potential offender and shouted, "Or yours!"
She also revealed that if she was going to go retro, she preferred the '70s. "I like a little sequin," she explained. "Give me tight pants." While you'll have to go all the way back to Ripa's childhood to find her sporting original clothing from the decade — she was born in 1970 — you can see her sporting '90s fashions easily enough, thanks to her acting gig on "All My Children."
We remember Kelly Ripa's '90s vibe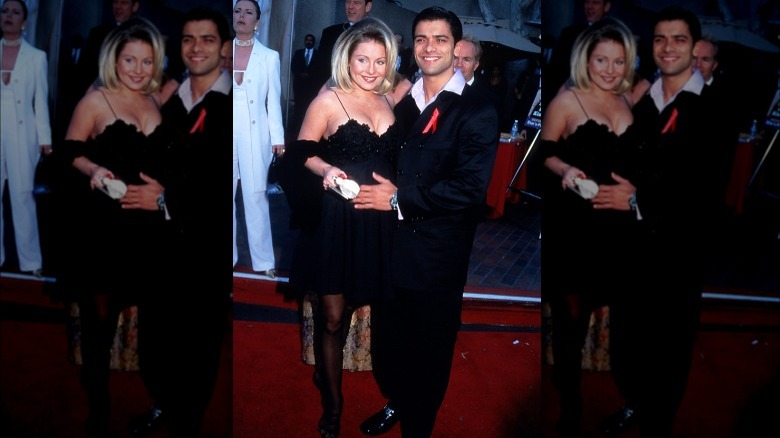 Barry King/Getty Images
She may not have been wearing flannel shirts, but Kelly Ripa had her '90s fashion moments. With dark roots teased to high heights, a baby-doll dress, dark hose, and plucked eyebrows, her time on the red carpet proved even she didn't escape the trends of the time. It's even possible she may still have that dress somewhere in the back of a closet.
In an episode of "Live! With Kelly and Mark" that aired earlier this month, she and her regular co-host, husband Mark Consuelos, got into a discussion about how Ripa tends to keep a lot of her clothes. "I'm a very practical person," People quotes Ripa as saying during the show. "I don't like to waste things, and so most of my clothes are decades and decades and decades old." She also shared she believes everything comes back in style. She teased Consuelos, "I go, 'Remember when you told me to get rid of this! And now look. Second life! New to you!'"
Luckily for us, and possibly unluckily for Ripa, it's easy to watch the star's fashion transformation via her role as Hayley in "All My Children." She started on the daytime drama in 1990, and although flannel shirts weren't really prevalent in the wardrobe departments of soap operas, she did don multiple trends on screen. Crop top, anyone?