What Teen Mom Star Maci Bookout Really Does For A Living Now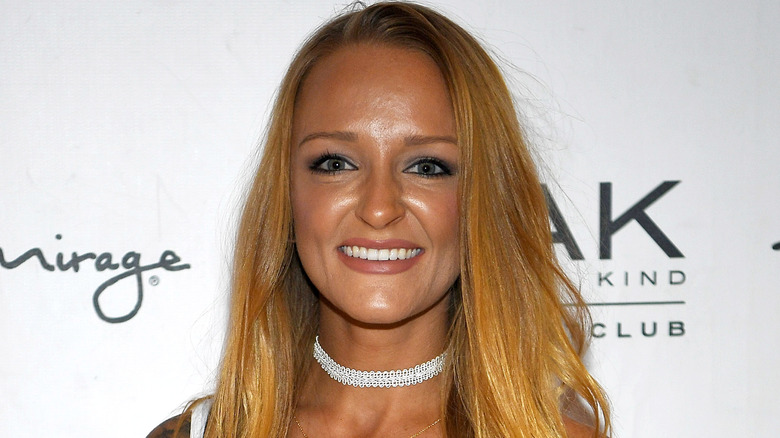 Denise Truscello/Getty Images
It's been well over a decade since Maci Bookout first made her reality TV debut on MTV's "16 and Pregnant." The Tennessee native went on to be chosen to appear on "Teen Mom," and document her life as a young mother raising her son, Bentley. The show became a bit hit and gradually evolved into "Teen Mom OG" and later "Teen Mom: The Next Chapter." According to Cheat Sheet, Bookout has acquired some impressive wealth from starring in the various shows, making her net worth between $1.5 and $2 million. 
They also claim that Bookout earns an estimated $500,000 per season, and is therefore among the richest "Teen Mom" stars. However, she's also expanded her career into fashion design and writing over the years. Being on TV and becoming a very recognizable public figure hasn't stopped Bookout from keeping many of the values she had before hitting it big. In her 2015 memoir, "Bulletproof," Bookout clarified that her life is still pretty simple (via In Touch Weekly). 
"Once you become a so-called reality TV star, people immediately think you're a high-end celebrity and you travel the world and have a mansion and so much money and all these other things they associate with having your face on television," she wrote. "The fact is, my real life isn't that much different from what it would have been without MTV. I still live in Chattanooga and go to Wal-Mart and buy bread and milk." 
Maci Bookout is a best-selling author and has her own clothing line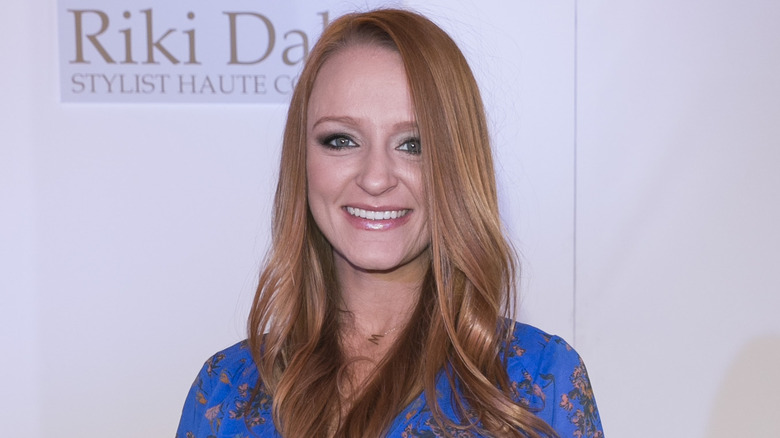 John Phillips/Getty Images
Maci Bookout may have gained her fame from appearing in the "Teen Mom" franchise but she's more than just a TV personality. After welcoming her first child, Bookout went to college where she earned a degree in media technology and worked as a social and digital marketing specialist, per Cosmopolitan. She also worked hard writing three books; she followed her memoir with 2017's "I Wasn't Born Bulletproof: Lessons I've Learned (So You Don't Have To)." 
In 2020, Bookout also released a book of poetry entitled "The Battle Upstairs." In 2018, the MTV star also tried her hand at a very different reality TV series, appearing on the survival show "Naked and Afraid," where she lasted two days in the wilderness. Bookout and her husband, Taylor McKinney, also earn income from their own clothing line, TTM, or Things That Matter. 
The company was started in 2013 and sells products such as shirts, shorts, children's clothing, and other accessories. On the TTM Lifestyle website, the couple explains that the goal of their brand is to provide clothing for people to wear while doing the things that matter to them, whether it's spending time with family, working, exercising, enjoying sports, and more.
She also has her own podcast and coaches youth sports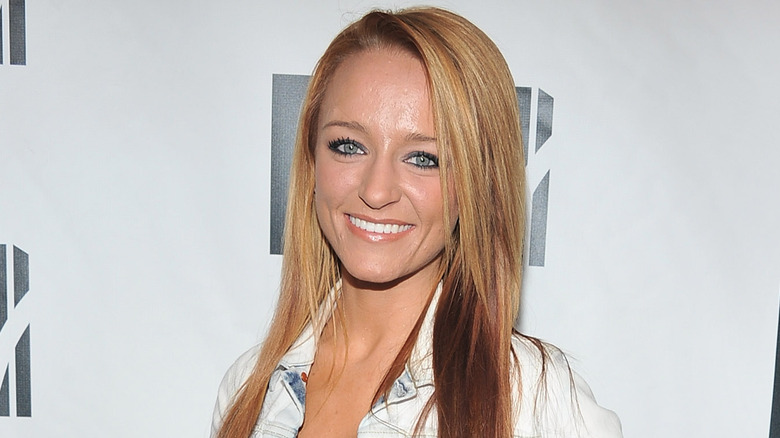 Theo Wargo/Getty Images
Maci Bookout and Taylor McKinney share two children, Jayde and Maverick, alongside Bentley. The entire family often still appears on "Teen Mom" together and shares the ups and downs in their lives. Of course, they're very busy as Bookout noted in her Instagram bio that she coaches youth softball as well as wrestling. In addition, the reality star also has her own podcast with Natalie Gard entitled "The Expired Podcast." The crime-based show explores the gory details of various crimes and is based out of Bookout's hometown in Chatanooga, Tennessee.
Of course, she has her husband by her side to help raise their family and support her career goals too. The long-time couple shares an unbreakable bond and in 2019, the reality star opened up about their evolving relationship. "I could look at Taylor now and think back to when we first started dating or before we were married and he's still the same person but he's also different in many ways. When you think of everything we've been through, it's pretty incredible that we still love each other," she said (via E! News).
It appears that Bookout has a very full life, complete with several different sources of income and jobs that suit her interests. Meanwhile, fans still love to watch her life play out on "Teen Mom" all these years later.