What We Know About Sarah Ferguson's Breast Cancer Diagnosis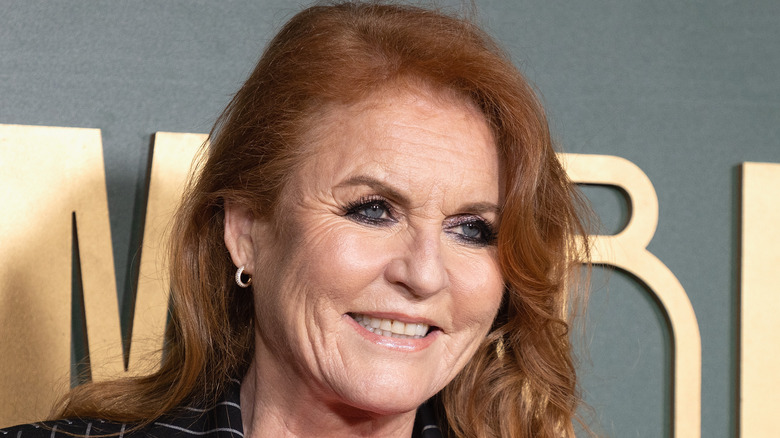 Jo Hale/Getty Images
Sarah Ferguson, the Duchess of York, has been diagnosed with Stage 1 breast cancer. Best known for her marriage to the now-disgraced Prince Andrew, whom she married all the way back in 1986, Ferguson has rebranded in recent years as a successful author and podcast host. Perhaps surprisingly considering how private the royal family is, Ferguson is not the first member of The Firm to be diagnosed with cancer. The Queen Mother was diagnosed with it twice during her lifetime, the first being colon cancer and the second breast cancer. 
However, her diagnoses were not revealed to the public until after Her Majesty's death. Additionally, in 2008, Prince Philip was confirmed to be battling prostate cancer. Once again, the public was not given this information by the royal family in real time. In addition to her work as an author, Ferguson has been actively involved with several prominent cancer-related organizations. A long-time patron of the Teenage Cancer Trust, she has been working with the charity since 1990, opening the majority of new units. 
Her daughters, Princess Beatrice and Princess Eugenie, are also patrons of the Teenage Cancer Trust. In addition, Ferguson gave a speech at a gala for the Breast Cancer Foundation. Now, it seems that her work campaigning tirelessly for cancer awareness may have led the duchess to a much earlier diagnosis than she would've otherwise had. Fergie is reported to have experienced no breast cancer symptoms before her diagnosis. Here's everything you need to know about the current situation.
An update has been given by the duchess' friends and spokesperson on her current condition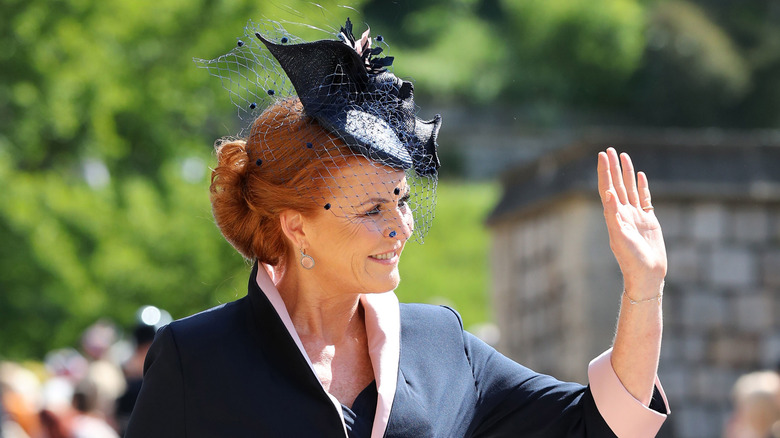 Wpa Pool/Getty Images
Following her breast cancer diagnosis, the Duchess of York underwent an operation to be cancer free. However, Sarah Ferguson understandably did not want her diagnosis to be revealed until she was released from the hospital. A spokesperson stated: "Sarah, Duchess of York was recently diagnosed with an early form of breast cancer detected at a routine mammogram screening. She was advised she needed to undergo surgery which has taken place successfully. The duchess is receiving the best medical care and her doctors have told her that the prognosis is good," (via The U.S Sun). 
Luckily, the procedure appears to have gone well. "She is now recuperating with her family. The duchess wants to express her immense gratitude to all the medical staff who have supported her in recent days. She is also hugely thankful to the staff involved in the mammogram which identified her illness, which was otherwise symptom-free, and believes her experience underlines the importance of regular screening," they added. 
In addition to this statement from her spokesperson, close friends of Ferguson also shared with The U.S Sun that, "She is very grateful to the medical staff who carried out the mammogram and detected it early and the medical staff who looked after her these last few days, she is incredibly thankful." As of now, the duchess is thought to be resting up at Royal Lodge alongside her former husband and their two daughters.
The duchess seems to be taking the unexpected diagnosis in her stride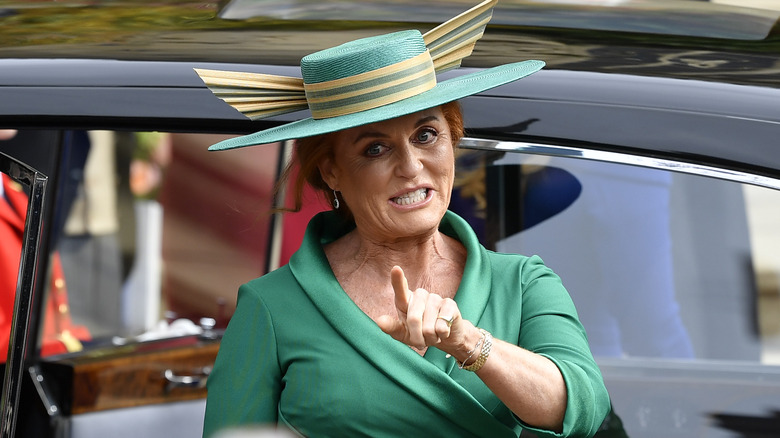 Wpa Pool/Getty Images
According to the BBC, Sarah Ferguson discussed her upcoming operation on an episode of her podcast, "Tea Talk," which was recorded before it took place. Spreading awareness of just how important breast cancer screening is, the Duchess of York said: "I want every single person that is listening to this podcast to go and get checked. I'm taking this as a real gift to me to change my life, to nurture myself." Ferguson also discussed how she felt about her cancer diagnosis and how it has made her view things differently. 
"Now is my chance," she shared. "This extraordinary position I'm in right now – it means there's no choice. I can't make another excuse. I have to go through this operation and I have to be well and strong. And therefore no choice is the best choice." Most people who are diagnosed with breast cancer undergo surgery to remove the cancer, sometimes also receiving chemotherapy and radiotherapy in order to lessen the chances of it returning. 
In more positive news, a 2023 study showcased how the number of patients diagnosed with breast cancer early on now has a better chance of a positive outcome compared to those even in the '90s. As the duchess' recent diagnosis appears to have been caught early, she may not have to undergo further treatment depending on the outcome of the lumpectomy operation. There are currently no further updates from Ferguson herself.