The Project HGTV Star Nicole Curtis Almost Failed To Finish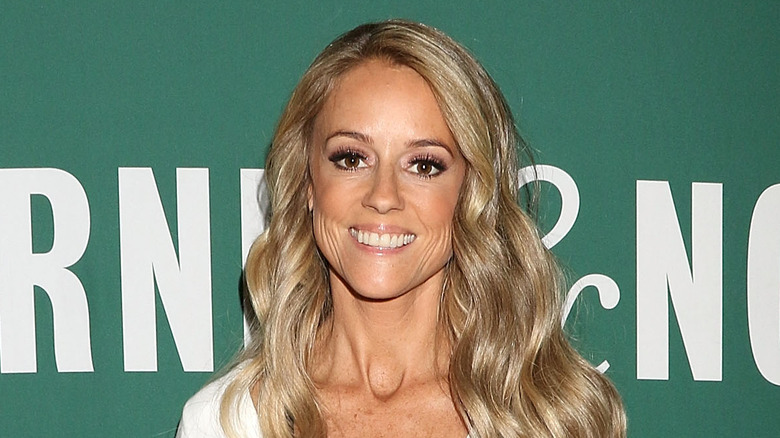 Laura Cavanaugh/Getty Images
We may receive a commission on purchases made from links.
HGTV star Nicole Curtis has become one of the most notable names in television home renovations. She kicked off her show run with the network in 2010 with "Rehab Addict," which she hosted until 2018 before taking a step back to focus on her family and custody battle with her ex-partner, Shane Maguire. It didn't take long for Curtis to return with "Rehab Addict Rescue" in 2021 and "Rehab Addict Lake House Rescue" the following year. And the latter took viewers on a ride inside her biggest task to date.
In 2014, Curtis purchased a modest lakeside cottage in her hometown of Lake Orion, Michigan. However, with so much going on in her personal and professional life, she didn't have time to commit to the tedious project until her latest show came about. The three-part series focused on Curtis and her team transforming the 700-square-foot home into a multi-level mini-castle in the sleepy town — though it almost didn't happen.
The adored home renovator turned a cottage into a three-story house
Nicole Curtis had never seen the 100-year-old home in person before deciding to purchase it. Instead, she bought it with the goal of sparing the old residence from demolition. After finally viewing it for herself, Curtis realized that she had her work cut out for her.
In addition to custom windows and revamping the sleeping porch into a bath and dressing room, she added an impressive two extra levels to the cottage. To achieve such a feat, Curtis and her team of builders constructed a new foundation. They then took the cottage and added it on top of the new first floor, making two additional stories with five bedrooms. With such extensive work needed on her cozy haven, it's no secret that the expenses mounted quickly.
"It would be my most difficult, most expensive, and most complicated project of my career," she admitted in the teaser for "Rehab Addict Lake House Rescue" when it aired last November (via People).
Nicole Curtis has fought hard to save other historic homes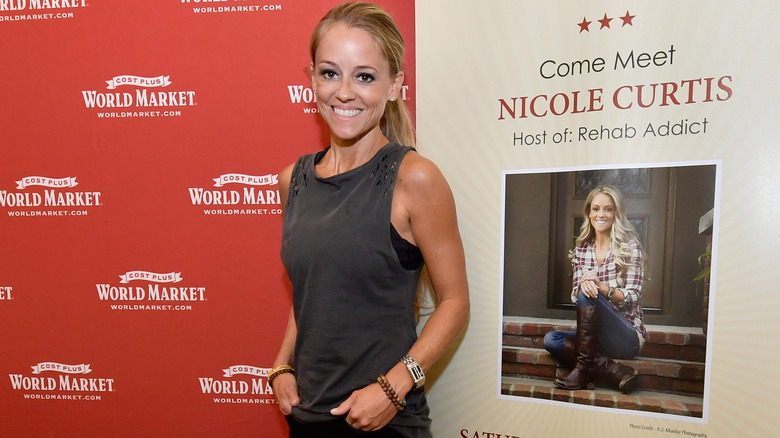 Paul Marotta/Getty Images
The Lake Orion house may have her heart, but Nicole Curtis has fought equally hard to protect other historic homes from being destroyed. In May 2013, she made headlines when she stood in front of a wrecking crew when they arrived to tear down a Minneapolis Victorian house built in 1889. She'd previously tried to purchase the residence, but the deal fell through. Curtis attempted to stop one bulldozer operator by running into the deteriorating building. However, once police arrived, she was forced to protest on the sidewalk as she watched the structure crumble.
Curtis may not have been able to spare the elderly estate, but she continues to be a well-loved fixture on HGTV. The resourceful mom also lends her expertise to interior design with her own home decor line, including rugs, decorative pillows, furniture, and much more. She also has a line of t-shirts available on her official website, which she has been selling for nearly nine years. Her lakeside abode may have been her toughest renovation, but it has never swayed Curtis from her purpose.