Kelis: From Milkshake Fame To Farm Life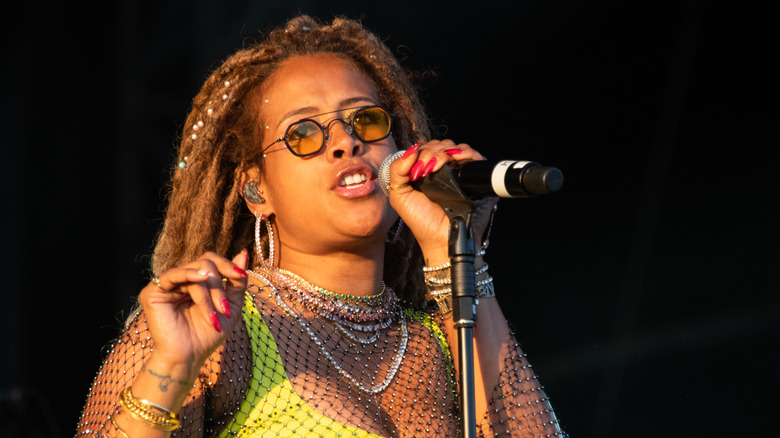 Joseph Okpako/Getty Images
Kelis is one of the most fascinating celebrities. She is so much more than a musician; she is a multi-talented individual who is not afraid to take risks while pursuing her dreams. This is probably why she's accomplished so much, from hit songs to cookbooks. Is there anything Kelis cannot do? She paved the way for other artists with her early records, and arguably her biggest hit, "Milkshake."
"I changed music with those records," she told New Zealand Herald in 2011. "I changed the way females saw themselves. When 'Milkshake' came out there was nothing else like it. And if you look at the five, six, seven years after, it completely made everything else detour."
These days, she prefers a quieter life, away from the paparazzi and busy cities. Instead, she spends her time with fresh air and animals. And though farm life suits her, it's only one aspect of her life that's worth commenting on. This is what Kelis has been up to since the success of her biggest hit song.
Kelis became a superstar with 'Milkshake'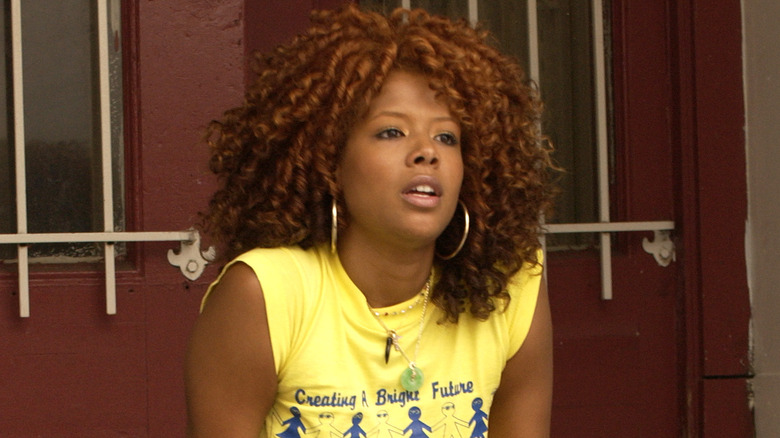 L. Cohen/Getty Images
Even if you have no idea who Kelis is as an artist, you're likely familiar with her hit 2003 track, "Milkshake." The song was released as part of her "Tasty" album, and to say it was a success would be an understatement — be honest, how many times have you caught yourself singing "My milkshake brings all the boys to the yard/ And they're like, it's better than yours," years after the song was released? Or is it just us? 
It's hard to believe the song came out two decades ago; a lot has happened in the musician's life since then. But how does she feel about her biggest hit? "I love the song," she told Spin. "I know what it did for music and for female artists in that era." She also explained that the culture of the music industry had changed radically since her success. "I'm not saying I single-handedly did it, but you know it played a huge part in where music went."
Of course, "Milkshake" isn't just the name of Kelis' song — it's also a delicious dairy treat. But if you've ever wondered if you'll find the singer in the kitchen making them, the answer is, unfortunately, no. "I don't think I've ever made a milkshake," she told The Guardian in 2016.
She's slammed rapper Nas for being abusive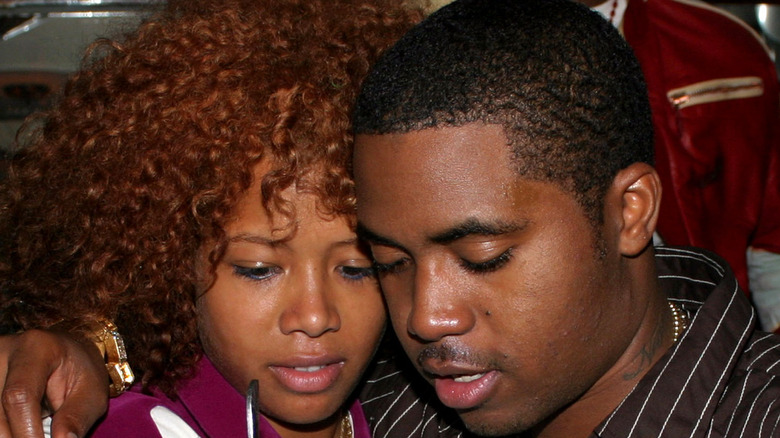 Johnny Nunez/Getty Images
Kelis is a mother to three children, the two youngest she shares with her late husband, Mike Mora, and her eldest, Knight, with rapper, Nas. There was a time when Nas and Kelis were one of music's most beloved couples, but a lot has happened since they parted ways. The former couple were married from 2005 to 2009, and Kelis has accused Nas of being abusive during their time together.
Speaking of the abuse, Kelis told Hollywood Unlocked, "There was a lot of mental and physical abuse. I had bruises all over my body ... it was really toxic ... at seven months pregnant, I was terrified. I was like, I cannot bring a person into this. I can't control this. I've got to get out." She decided to divorce Nas, and their son would be born shortly after that.
With two parents in the music industry, fans have wondered whether Knight will follow in their footsteps and pursue a career in music. But this is something his mother is vehemently against. "I will fight it to the death," Kelis told Hello! when asked about her son's career path. "I encourage him to be creative, but I don't want him to think that's all he's got."
Motherhood changed Kelis' life in the best ways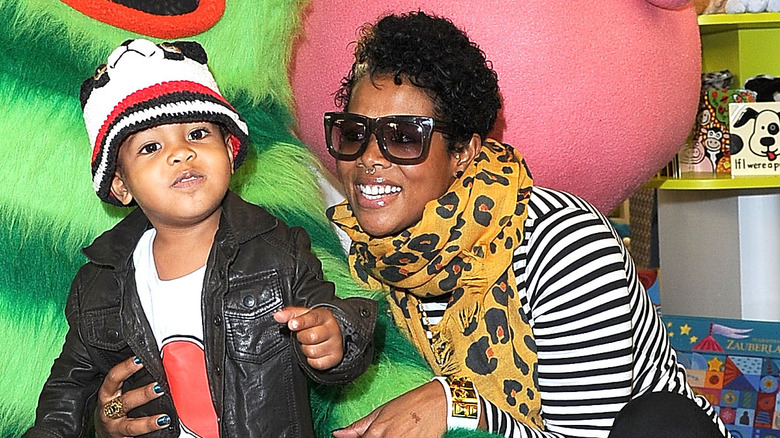 Jason Merritt/Getty Images
Kelis became a mother for the first time in 2009 when she had her son Knight with her ex-husband Nas. She would later welcome two more children with her late husband, Mike Mora, named Shepherd and Galilee. Becoming a mother has changed Kelis's life in many ways, and it's a role she's really embraced. 
She's raising them with the wind in their hair and the sunshine on their face, letting them enjoy the great outdoors and giving them a sense of belonging. In 2021, she told Harper's Bazaar what she wants for her children. "To be able to say: 'I belong here. I own this. It's mine.'" She added, "I want them to have the proper understanding of what wealth is."
Kelis has spoken about motherhood with tenderness and honesty. In a 2011 interview with New Zealand Herald, she said, "[Having a baby] is the epitome of life — it's fun and exciting, and I'm happy in my life. I feel really blessed, so to me it's just about what feels good and about making [music] fun again." Beautiful words from a thoughtful woman. 
She never wanted to live in Los Angeles
Frank Hoensch/Getty Images
Some celebrities thrive in Los Angeles, California, and fully embrace their life there. While there are always pros and cons regardless of where you live, Kelis never really felt like Los Angeles was her home. Quite the opposite, really, despite having worked there for years.
"I hate LA. I was only ever there for work." She explained, "It's not like New York or London, there's nowhere to go after 10 at night, so suddenly you're getting up early in the mornings and you're juicing and you're hiking and figuring out how much wheatgrass can you actually intake," she told The Guardian in a 2020 interview. Instead, she moved away from the bustling city to property on the outskirts, a farm with plenty of space to enjoy the fresh air and grow what she wanted. Here, no paparazzi were waiting around the corner. It was just Kelis and her family.
Kelis has swapped music for food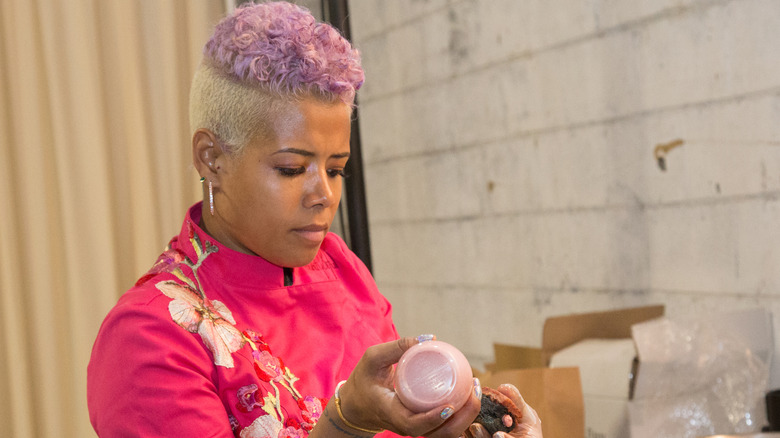 Brian Stukes/Getty Images
Kelis is a woman of many talents besides singing. She has a passion for food and is a classically trained chef. Speaking about her decision to attend the prestigious French culinary school Le Cordon Bleu in 2008, she told Hello! it was always something she intended to do, just perhaps not professionally. "I woke up one day and realized that ten years had gone by and music was all I'd done ... Music was something that just happened," she said in the interview. "I didn't go into it thinking it was going to be my career."
Not only does Kelis make sure her family eats well, but she cooks it all herself. "It's something I love to do, it's a huge part of my life," she told E! News in 2023. "Eating good food is really important to me and being able to be creative in the midst of that is always my happy place. It's definitely part of my lifestyle."
Kelis also created a sauce brand, Bounty & Full, in 2015 and wrote a cookbook, "My Life on a Plate: Recipes From Around the World," published the same year.
The star took on farm life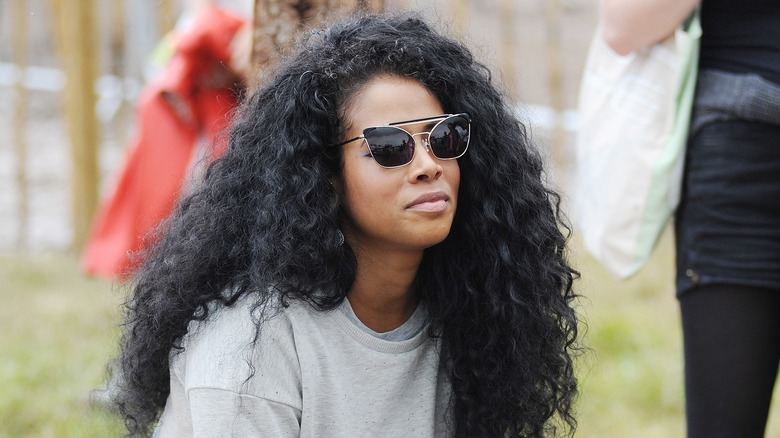 Tabatha Fireman/Getty Images
Kelis has gone from being one of the biggest pop stars and rocking out on stage at music festivals to stepping away from the limelight (although not entirely). Instead of living in a busy city with the paparazzi around every corner, she moved away and embraced life on the farm. This life may look vastly different from the one fans might imagine her leading, but she's shared that the decision has been good for her soul.
"We wanted to separate ourselves from all the silly things that had us stressed out and worried and angst[y] and all these things that didn't really matter," she said in an Instagram video in 2023. "So when you think about wellness, and we think about health, it really is something that you can take control of with a little bit of thought." The star also shouted out local growers and encouraged fans to support Black-owned farms.
Kelis made the decision to move with her late husband, Mike Mora after he was diagnosed with stomach cancer. And it's proven to be a great way to remove stress from her life.
She's not afraid to get her hands dirty
The farm is now Kelis' home and a place that brings her an immense amount of joy. But if you think the star has a hoard of hired help and she sits back and relaxes, you'd be mistaken. She may be a celebrity, but she's not afraid to get her hands dirty.
Before her husband Mike Mora's death in 2022, he, Kelis, and her three children (two with Mora and an older son, Knight, whom she shares with her ex-husband, Nas) were responsible for the day-to-day maintenance and care for their property. And it wasn't exactly glamorous. "It's pretty much my husband and me looking after the farm," the "Bossy" singer told The Guardian in 2020. "You get up in the morning and do what you gotta do, and then you look around and you're like: 'Why does it still look like this? Oh my God!'" 
Three years on, and she's still extremely busy keeping up with the farm. "We've got 100 animals here right now, literally," Kelis told E! News in 2023. "It's a full-fledged working farm and it's fun."
The singer gave reality TV a shot with The Masked Singer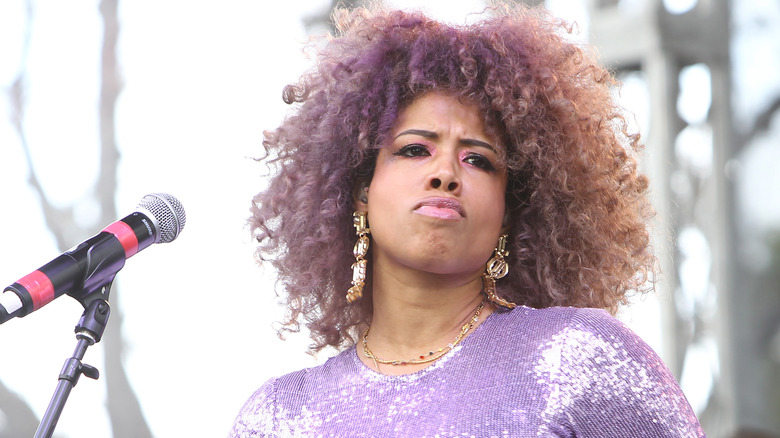 Leon Bennett/Getty Images
Kelis is working on new music for her sixth studio album, "Dirt," since she never gave up on this part of her life. And in 2020, she decided to take part in the reality TV competition "The Masked Singer U.K." For those unfamiliar with the show, the premise is that celebrity contestants compete wearing various elaborate costumes designed to conceal their identities. However, there was one celebrity judge who couldn't be fooled and knew it was Kelis right from the start.
Rita Ora was one of the judges when Kelis was performing, and she guessed her identity, even while Kelis was wearing a daisy costume. "Can I just say, [you're] one of the most important artists from when I was growing up, ever, you really were," Ora said on the show after it was confirmed that her guess was right.
Kelis, for her part, shared what it was like being on the show in an interview with the British television show "Lorraine" (via The Mirror). "You're not even supposed to see anyone. The weirdest thing is being there and not having contact with anyone at all," Kelis recalled. "You have shirts on that say 'don't speak to me.' You're not allowed to talk to anybody."
Kelis lost her husband, Mike Mora, to cancer
Mike Mora passed away in March 2022, and although he had been battling with his health for a long time, his death profoundly affected Kelis. "After a tough two-year battle with cancer, we are devastated to have to confirm the loss of our beloved brother Mike," a statement from the family read (via Today). "An amazing father, husband, and friend who gave so genuinely and cared so deeply for his family and friends."
Still, Kelis had an extremely positive outlook on life and how she was fortunate to spend the time she did with the man she loved so dearly. Mora would die at age 37 from stage four stomach cancer. "It wasn't something that was sudden. We were able to prepare, and love, and say goodbye," she told People in an interview in September 2022. She also shared that his passing left her "heartbroken," but at the same time, she felt "grateful for what we had." The couple had gotten married in 2014 and built a life together, including raising their children.
She's taken aim at Beyoncé over her music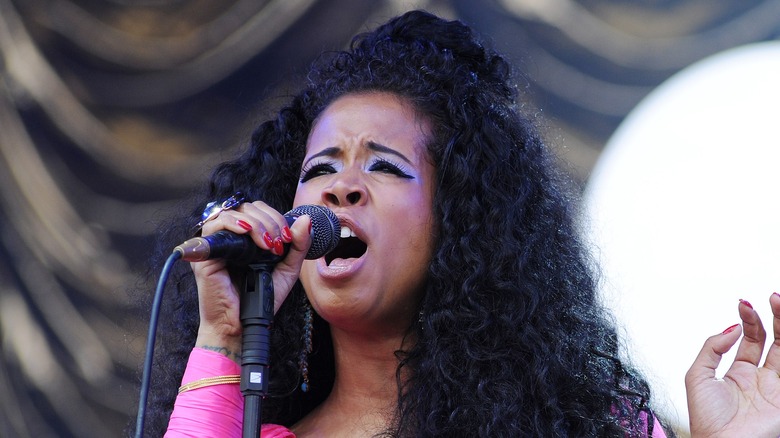 Tabatha Fireman/Getty Images
Many musicians have admitted to being inspired by others, whether they've influenced their sound or helped them create moving lyrics. But there's a fine line between copyright infringement and inspiration, and Kelis found herself on the wrong end of this dynamic when she had to speak up against one of the world's most famous female singers, Beyoncé.
It all started when Beyoncé and producers Pharrell Williams and Chad Hugo allegedly sampled Kelis's 1999 track, "Get Along With You" without running it by the singer. Kelis addressed this in a video she posted on Instagram in 2022. "She's copied me before ... so have many other artists; it's fine, I don't care about that," Kelis says in the video. However, the singer went on to explain the deeper problem behind Beyoncé's choice. "The issue is that not only are we female artists, okay? [It's that we're] Black female artists in an industry [in which] there's not that many of us. We've met each other, we know each other, we have mutual friends. It's not hard. She can contact, right?"
It takes incredible courage to call people out when you feel an injustice has been done, especially someone with the star power that Beyoncé has and the respect she demands. But Kelis has always been willing to stand up for herself and stay true to her beliefs.
Kelis is working on new music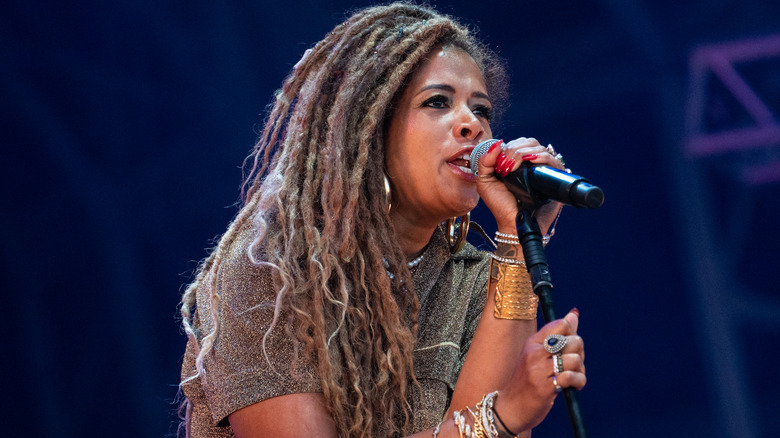 Lorne Thomson/Getty Images
If you need more convincing of the impact food and farming have played in Kelis' life in recent years, get ready for the name of her new album: "Dirt." This is her sixth studio album, a project that's very close to her heart and will give fans a glimpse into who Kelis is now. And don't be shocked if you hear some unusual noises on a track or two. "I'm on the farm, so you're going to hear farm stuff," she told People magazine in a 2022 interview, adding, "I'm always comfortable in the imperfections."
She also spoke about her album with E! News, telling the outlet, "It's just very me. Every record I've done is sort of just a stamp for where I'm at in my life at the moment. It's an evolution." There's been plenty of excitement surrounding the album, especially because its the first she's released since "Food" in 2014.
Her relationship has been making headlines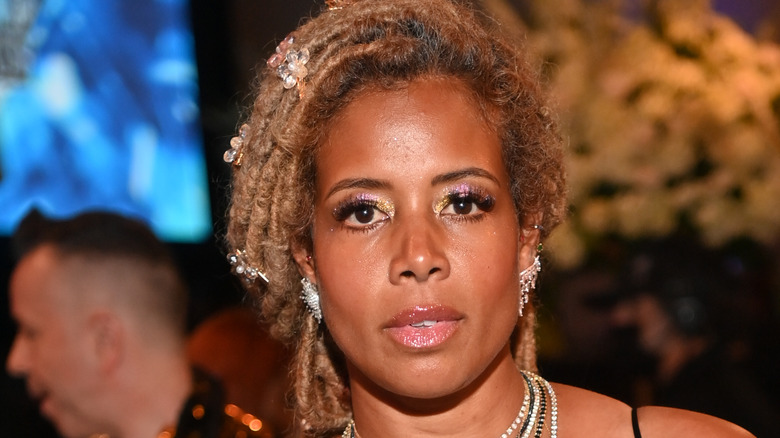 Prince Williams/Getty Images
No one expected Kelis to make headlines for a new relationship in 2023; even fewer people would have paired her with comedian Bill Murray. But the unexpected happened when reports about the singer and the "Groundhog Day" actor started making headlines in June 2023. Murray was spotted attending several of Kelis' shows, and a source revealed how they were connected.
A source told The Sun, "They've met up in the States before, which got people in the industry talking, and now are meeting up in London while they're both here. They've clearly hit it off." They also noted that Kelis and Murray's losses (Kelis' husband and Murray's brother, Ed, both passed away in 2020) could have created a "common bond between them." While there is no definitive proof that they're a couple, the source did say the stars "are both single and are having fun despite the fairly big age gap."
Her childhood was vastly different from how she's raising her kids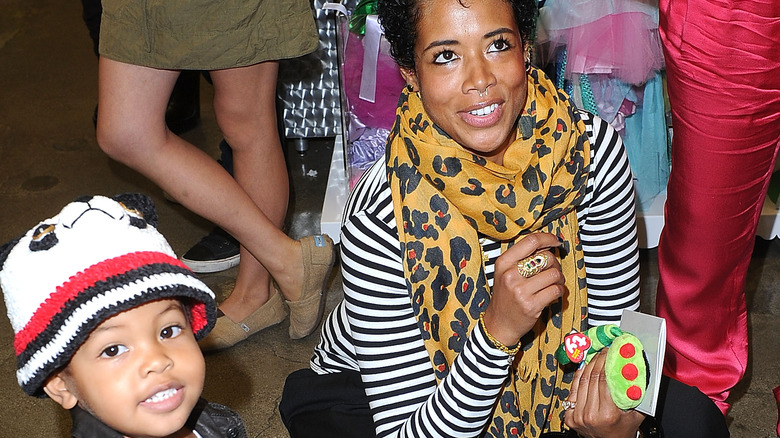 Jason Merritt/Getty Images
Kelis is a musician, and that will always be a part of her identity. Growing up, her life was heavily influenced by music, especially jazz clubs, which her parents frequented. Plus, her father, Kenneth Rodgers, was a jazz musician. In an interview with The Guardian in 2020, she recalled how she would fall asleep in music venues and that her childhood did not have a schedule as rigid as the ones that children have today. Still, she has chosen to raise her children quite differently.
"I farm because I want to eat a certain way, and I want my kids to grow up a certain way," she told People of her life now. "I want to breathe a certain way. I want to walk a certain way, and I don't want to be told how to do it. It's Kelis Land. It's my space." It sounds like she has a clear vision of how she wants her children to grow up and isn't willing to sacrifice her family's freedom and autonomy for anything.