A Look At Jennifer Lopez's Friendship With Chip And Joanna Gaines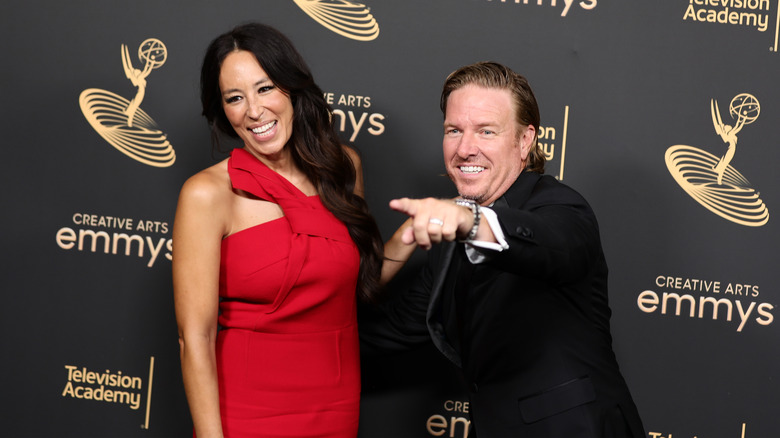 Matt Winkelmeyer/Getty Images
Jennifer Lopez has a host of famous friends from all facets of entertainment. Fat Joe, Ricky Martin, Kim Kardashian, and Demi Lovato are just a handful of people in the singer's corner. However, there is one couple many people may be surprised to learn that Lopez is close to.
TV home renovating pair Chip and Joanna Gaines have showcased their innovative design skills on "Fixer Upper." Their expertise has transformed older homes, breathing new life into the structures one by one. This attracted the eye of Lopez, who voiced her desire to have Joanna put her magic touch on her $6.6 million Malibu mansion that she purchased with her ex-fiance Alex Rodriguez. When speaking to talk show host Ellen DeGeneres in 2019, Lopez was extremely excited to meet Joanna, the interior designer of the power duo, after receiving a copy of her book. J. Lo's dream came true, which ultimately led to a flourishing friendship.
Jennifer Lopez met the couple when her ex-fiance Alex Rodriguez commissioned Joanna to renovate their house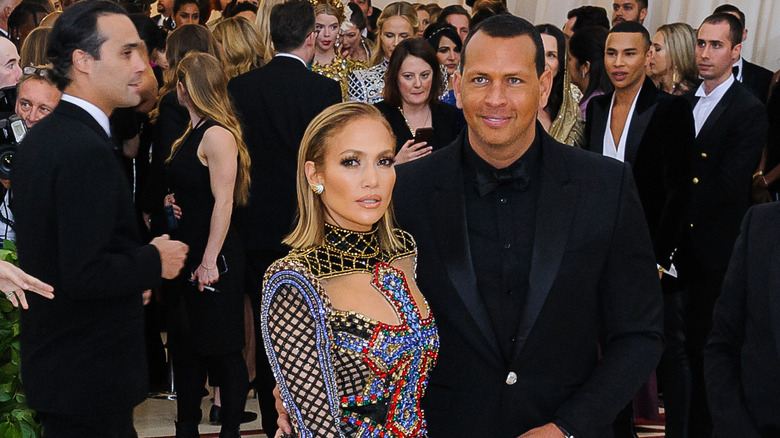 Sky Cinema/Shutterstock
Jennifer Lopez and baseball legend Alex Rodriguez began their relationship in 2017 and by 2019, they were engaged. The purchase of their first and only home together was in need of a little rehab, Lopez admitted, despite the multi-millions they spent on it. Rodriguez made it happen for the couples anniversary. After reaching out to Joanna Gaines, she and her husband, Chip agreed to make the journey to California for the project. What made the request so special was the fact that the home decorators don't typically work outside of Texas. But for the "Enough" star, they made an exception.
Though Joanna initially only offered guidance on the home, she would eventually take it a step further for the famous lovers. She personally worked on the home for a short time in 2019. Though camera crews were present, the footage was not aired on any platform, including Chip's Magnolia Network.
The Gaines remained close to J. Lo even after the job was done
Shortly after Alex Rodriguez summoned Joanna and Chip Gaines to renovate the home he purchased with fiance Jennifer Lopez, the couples hung out for the first time. In an April 2019 Instagram post, Chip shared that A. Rod and J. Lo visited Texas to meet with them at their Waco home. After that initial link-up, it seems that Lopez and Joanna grew even closer, offering one another workout advice, and going beyond the scope of simple home renovations.
"Joanna really looks up to Jen and vice versa, so she was an obvious choice to devise a new diet and fitness plan," an insider revealed to Closer Weekly in May 2019. They also added that the ladies would hang out during hikes and gym workouts. Months earlier, in March of that year, another source also told Closer Weekly that the women had bonded over the business and their entrepreneurial endeavors. While it appears J. Lo has more of a friendship with Joanna than with Chip, she has clearly added the pair to her high-powered inner circle.